Alabama High School Boys Basketball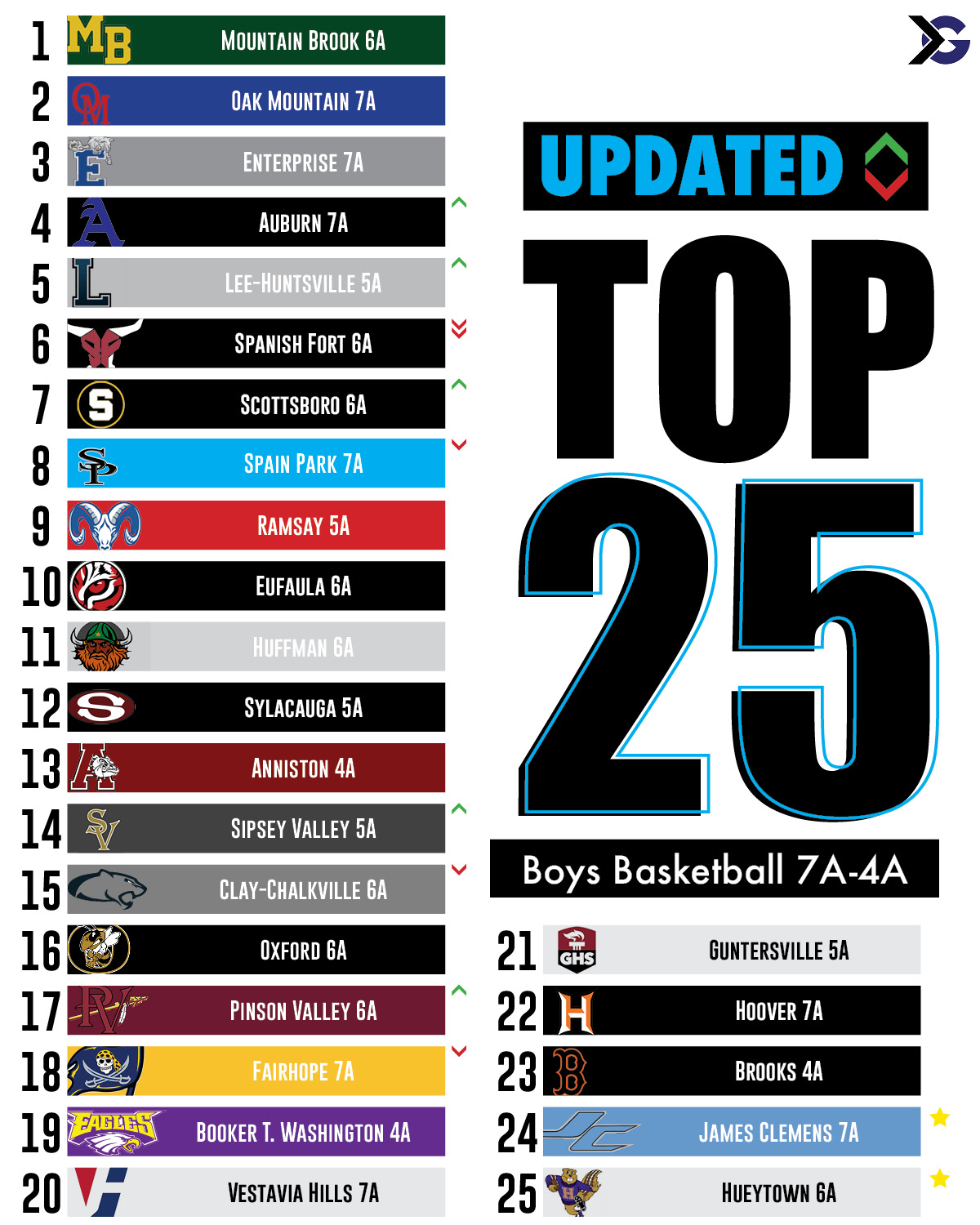 As the 2021-22 season fully tips off this week, many teams have already played games, leading to the first changes of the season. Two new teams enter the Alabama high school boys basketball Top 25 for 7A-4A this week in Class 7A's James Clemens and Class 6A's Hueytown. The Jets enter the week at 3-0, holding wins over St. John Paul II, Mae Jemison, and Athens, while Hueytown sits at 2-0 entering the week having picked up a win over Holy Family Catholic, as well as an impressive 52-50 home win over No. 16 Oxford.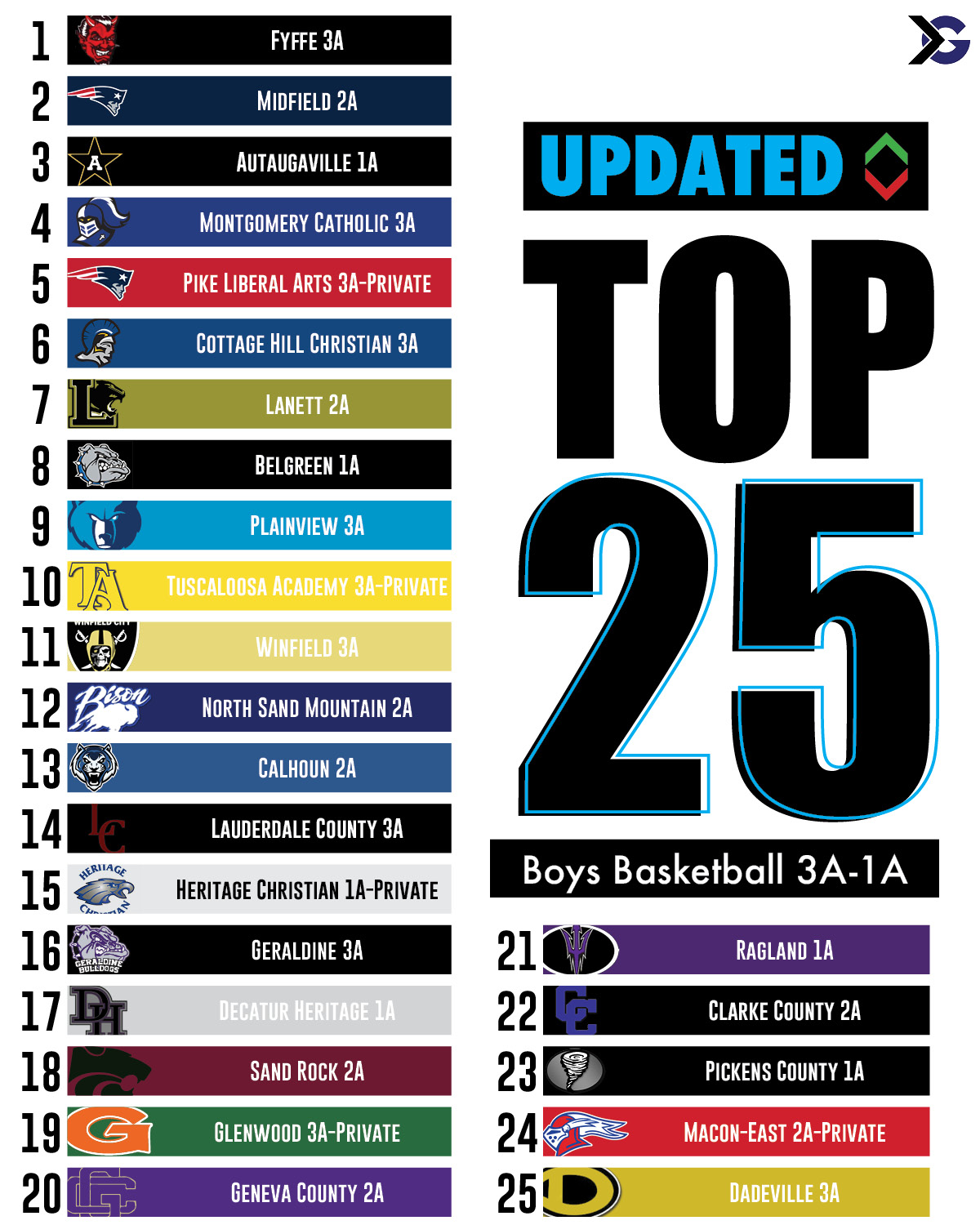 While the Alabama high school boys basketball 3A-1A Top 25 did not see much change in this week's update, there were a few takeaways for a few teams who have begun play.
No. 6 Cottage Hill Christian has opened their 2021-22 season with a 2-0 start as the Warriors hold two impressive wins over Citronelle, as well as 75-71 road win over Class 6A's Spanish Fort. Defending AISA 1A state champion and No. 15 Heritage Christian is also off to a 2-0 start to the season.
As play begins for almost all teams across the state this week, how will the boys basketball 3A-1A Top 25 look in two weeks?
Written by: Matt Melton