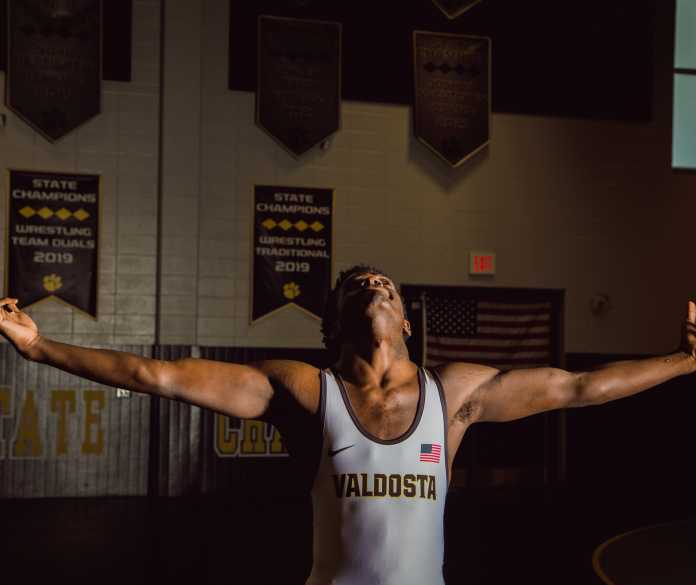 A Winning Valdosta Wildcat Wrestling Season
The 2021-2022 GHSA wrestling season is officially underway and the Valdosta Wildcats are preparing to finish at the top of the podium in January.
Coach John Robbins and the Wildcat wrestling team have 15 returning seniors, including state champion Kaleb Davis and Joshua McCutchen. Tyler Lamon, Cam Bradley, Darrell Rochester, John Nelson and D'Avion Davis are also returning, leaving this Wildcat team with little to no holes in their lineup.
"Without a doubt, we are very experienced and senior heavy this year," said Robbins.
Valdosta won the 6A state championship when the current seniors were freshman, so these athletes have had three years of very competitive matches with high stakes. This only helps them moving into their senior season knowing they have every ability to compete with the top teams.
The past few years, the athletes have had issues with grades, behavior and discipline. These issues hurt the Wildcats and have really hindered them from winning another state championship. The seniors are looking to reverse all of those issues and finally finish where they started as freshman, back at the top.
"There are four or five (seniors) who were actually starters on that team so we have missed some opportunities over the last few years," said Robbins.
McCutchen is currently the only athlete who has committed to wrestle in college, as he committed to Gardner-Webb. But, there are a number of other athletes on the team who have a very good chance of landing a spot at the next level.
"I've got eight kids that I think by the end of the year will sign a national letter of intent with somebody whether it's, you know, from division one to division two or NAIA," said Robbins.
While the Wildcats are loaded with talent this season, winning the coveted state title is no small task with the level of wrestling that is in 6A. Lee County, Cambridge, Pope, Richmond Hill, Brunswick and Buford will all have very strong teams this year and have just as strong of a chance of winning 6A as anybody does.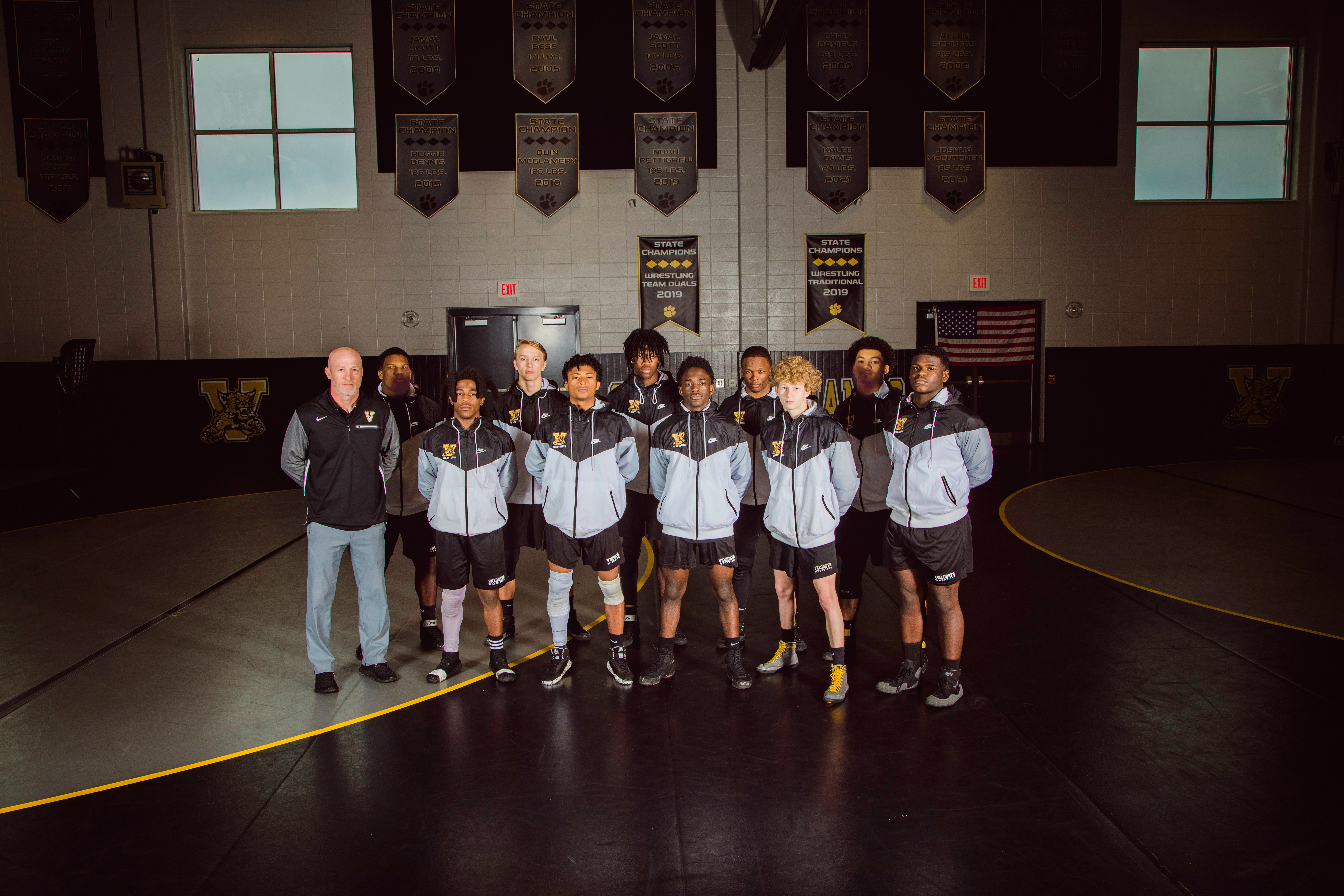 "6A is probably the most exciting classification in Georgia, and it has been that way since I have been at Valdosta," said Robbins.
Robbins noted that Valdosta City Schools really believe in what athletics can do for young men and women. Robbins and his team are able to work 11 months out of the year, which really helps everyone keep their focus and motivation strong.
The Wildcats currently sit at 4-0 on the season, beating Lowndes County, Hampton, Dodge County and Jasper County. Their next match is set for Tuesday, November 23, where they will host the tough region opponent, Lee County. 
Written by: Kennedie Weems 
Read more from this issue: