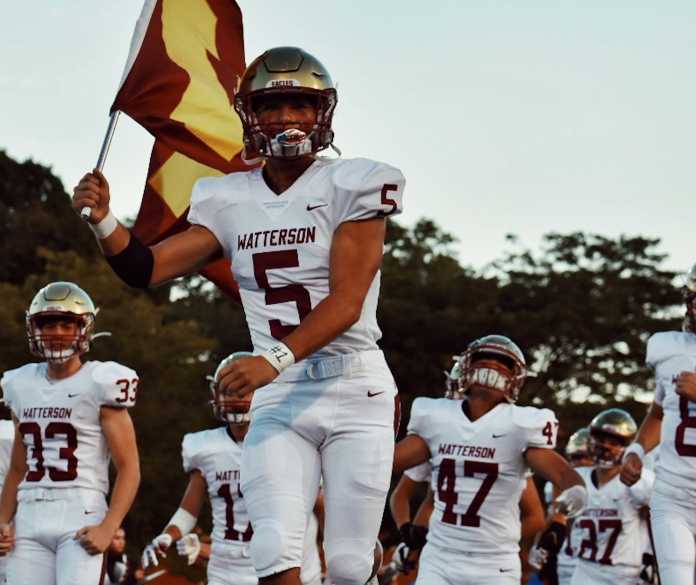 A number of Alabama high school football teams will play in a new classification in 2022. Here are six in particular to watch for, each of which could be poised for a strong season and a deep playoff run.
Fyffe
After spending two seasons in 3A, one of which included winning the 2020 state title, Fyffe returns to Class 2A this fall, the same classification where the Red Devils won four state titles from 2014-19. Fyffe reached the 3A state quarterfinals a year ago and should be one of the top teams in 2A this season – and possibly even the state title favorite.
Autauga
The Generals were among the top teams in the AISA last season, going undefeated to capture the 2A state title. Autauga now moves up to AISA 3A in year one under new head coach Trey Dunbar. The Generals are a preseason favorite to win yet another state title in 2022.
Montgomery Catholic
The Knights were dominant a year ago in Class 3A, losing only one game all season while outscoring opponents a combined 636-43 overall for the year. After falling in the state semifinal round, Montgomery Catholic is now one of the favorites in Class 4A. They're led by one of the classification's top QB/RB duos in Caleb McCreary and Jeremiah Cobb.
Pike Road
Coming off one of the best single seasons in program history, Pike Road will command attention across the state to see if it can duplicate that success in 6A. The Patriots went undefeated to claim the 5A state title a year ago and return one of the state's top 2025 running backs in Anthony Rogers.
Opelika
The Bulldogs make the move up to Class 7A in 2022 after reaching the 6A state quarterfinals in 2021. Led by returning names such as running back Kaden Cooper, Opelika could easily be the sleeper team to watch for in Class 7A. Despite being in a deep region with Central-Phenix City and Auburn, they are a team to watch for come playoff time.
Vigor
The Wolves are the third defending state champion to make this list as they moves up to Class 5A from 4A. Led by one of the classification's top defensive lineman in senior Michael Towner, Vigor certainly could be one of the top teams in 5A.
In addition to those six, a few more Alabama teams poised for a successful 2022 in a new classification are Theodore, Mars Hill Bible and Montgomery Academy.