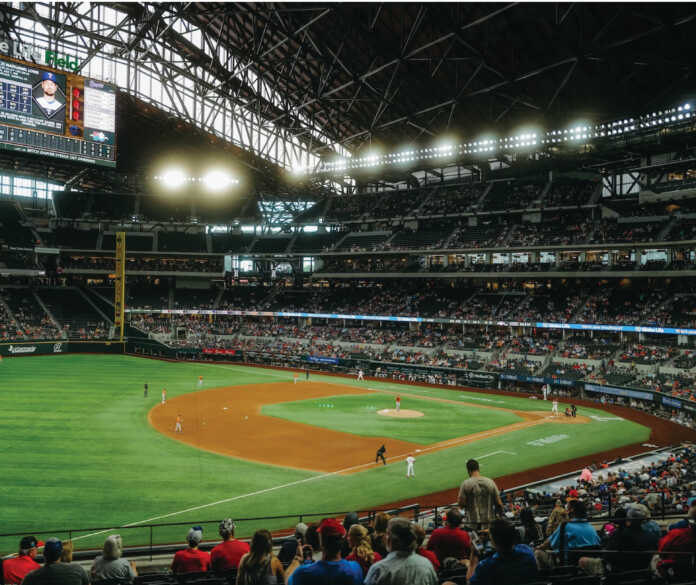 With the 2023 MLB season underway, let's take a look at some former Florida high school baseball greats who are playing this year with a new team.
Trea Turner – Philadelphia Phillies
After making his second-career All-Star appearance a year ago with the Los Angeles Dodgers, Turner was one of the biggest free agent signings of the offseason, inking an 11-year deal with the reigning NL champion. Turner was originally selected in the 20th round of the 2011 MLB Draft out of Park Vista High School in Lake Worth, Florida prior to playing collegiately at NC State. He s expected to be the Phillies' starting shortstop in his ninth MLB season.
Jacob deGrom – Texas Rangers
Another prominent offseason free agent signing was deGrom, who, after nine seasons with the New York Mets, signed a six-year deal with the Texas Rangers. deGrom, who played at Calvary Christian-Ormond Beach prior to his collegiate days at Stetson, is one of the top current MLB players from Florida, having won two Cy Young awards and made four All-Star appearances.
J.D. Martinez – Los Angeles Dodgers
One of the top designated hitters in baseball in recent years, Martinez signed a one-year deal with the Los Angeles Dodgers in the offseason after five strong seasons with the Boston Red Sox. Martinez, a five-time All-Star, three-time Silver Slugger, and one-time World Series champion, attended Flanagan High School in Pemboke Pines, Florida. He was selected in the 36th round of the 2006 MLB Draft prior to playing collegiately at Nova Southeastern.
Trey Mancini – Chicago Cubs
After spending time with the Baltimore Orioles and Houston Astros a year ago, Mancini signed as a free agent with the Chicago Cubs. The 2022 World Series winner played at Winter Haven High School prior to competing collegiately at Notre Dame.
Mike Clevinger – Chicago White Sox
Having spent the last three seasons with the San Diego Padres, Clevinger is now a member of the Chicago White Sox, with whom he signed as a free agent in the offseason. Clevinger, a product of Wolfson High School and Seminole State College of Florida, was selected in the fourth round of the 2011 MLB Draft.
7 More to Watch
Andrew McCutchen (Pittsburgh Pirates – Fort Meade)
Zach Eflin (Tampa Bay Rays – Hagerty)
Luke Jackson (San Francisco Giants – Calvary Christian-Fort Lauderdale)
Michael A. Taylor (Minnesota Twins – Westminster Academy)
Eric Hosmer (Chicago Cubs – American Heritage)
Richard Bleier (Boston Red Sox – South Plantation)
Mychal Givens (Baltimore Orioles – Plant)