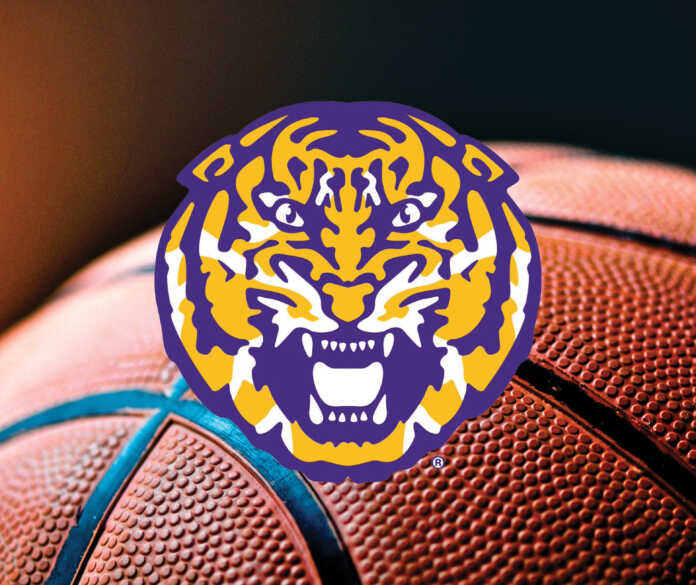 On the biggest stage in women's college basketball, all eyes turned to LSU's Angel Reese and Iowa's Caitlin Clark. The duo captivated the nation with stunning play throughout March Madness, breaking brackets and setting records en route to the national title game. While both players' contributions spurred their squads' excellent performances, the explosion of an LSU bench player may have secured the national championship: Jasmine Carson.
Carson began playing high school basketball at Memphis Central in Tennessee, she but transferred after her sophomore year. As a senior, she landed at McEachern in Powder Springs, Georgia. Her impact was felt in just that one season. She averaged more than 17 points per game and was active defensively as well, notching 3 steals per contest.
Carson was named team captain and led the Indians to 22 victories, including a massive quarterfinals win over Norcross, which had lost just one game to in-state opponents all season. She received all-region honors for the fourth consecutive year and was an honorable mention for the 2018 Naismith High School Award.
Carson stayed close to home, committing to Georgia Tech. She played two seasons with the Yellow Jackets, averaging nearly 10 points per game as a sophomore and scoring in double figures 15 times as a freshman. For her junior and senior years, Carson opted to transfer to West Virginia. That decision largely did not pan out, as she competed in 37 contests and averaged no more than 5.2 points per game in either season. Carson chose to make one final move, transferring to LSU under former Baylor coach Kim Mulkey as a grad transfer.
This time her transfer decision paid off. In the Tigers' first 10 games of the season, Carson posted double-digit points in nine contests. Additionally, she notched back-to-back double-doubles in non-conference play. However, her production dropped off after that strong start. In the five games LSU won prior to the national championship, Carson totaled just 11 points and 4 rebounds. That all changed on championship Sunday.
In a mindblowing first half, Carson was perfect from the field. She scored 16 of her 22 total points in the second quarter alone, draining four clutch 3-pointers in a span of just under seven minutes. That helped LSU build a convincing 17-point halftime cushion, which it would never relinquish.
Carson ended as the team's leading scorer and the Tigers rolled to a 102-85 victory, setting a championship game record for most points scored. She ended the game with just two misses, once on a 3-point attempt, the other on a late-game free throw. Carson scored more points in this title game than in her last eight appearances combined, but her impact was felt when it mattered the most. Jasmine Carson and the LSU Tigers are now national champions.