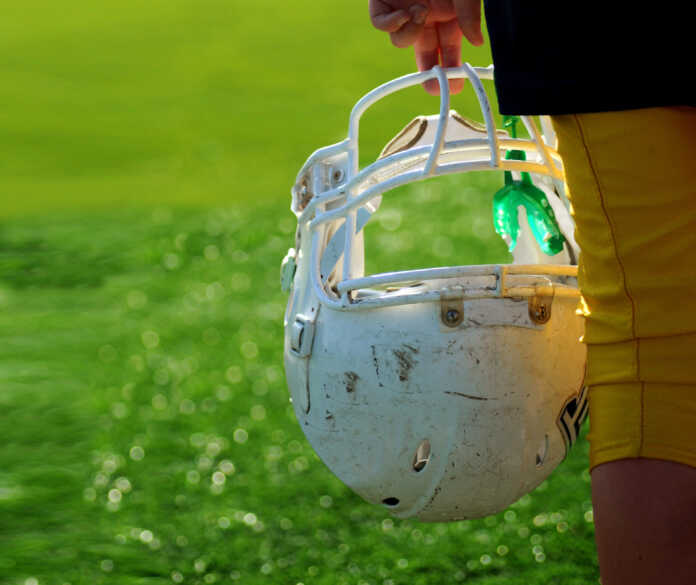 Not only have quarterbacks been among the biggest takeaways in the collegiate transfer portal this offseason, a few signal callers have changed teams in the Florida high school ranks as well. We look at five quarterback transfers who are likely to make a significant impact with their new teams in the Sunshine State this fall.
Austin Simmons: Pahokee to Moore Haven
We begin our list of high-profile Florida high school quarterback transfers with one of the state's premier 2025 prospects. Simmons, a four-star Florida commit, makes the move from 1R's Pahokee to 1S's Moore Haven. He led the Blue Devils to a 9-3 record, as well as a regional final appearance, a year ago by completing 67.4% of his passes for 3,161 yards and a 24:9 TD:INT ratio.
Simmons joins a talented Moore Haven team that averaged 35.3 PPG last season. The Terriers, who fashioned an 8-4 campaign in which they reached the Class 1S regional finals, also will have returner starter Henry Boyd, a rising senior, at quarterback.
Davi Belfort: Gulliver Prep to Western
The next name on this list of top Florida high school quarterback transfers is one we have talked about previously. Belfort moves up two classifications in the South Florida area, going from 2M's Gulliver Prep to 4M's Western.
Belfort, a three-star Virginia Tech commit in the 2024 class, completed 66% of his passes for the Raiders while accounting for 2,000+ yards and 16 total touchdowns a year ago. Having lead Gulliver Prep to a 5-5 record, as well as a regional quarterfinal appearance, Belfort now joins a Western team that is tasked with replacing quarterback Collin Hurst from a squad that went 7-4 to reach the 4M regional semifinals.
Adrian Posse: Mater Academy Charter to Miami Northwestern
The final in-state move on this list of Florida high school quarterback transfers is Adrian Posse, a name to know as we inch closer to the fall. He transferred from 3M's Mater Academy Charter to one of South Florida's top teams, 2M's Miami Northwestern.
A three-star signal caller in the 2024 class, Posse joins a Miami Northwestern team that will certainly be talented again, following a 6-5 season in which they reached the regional semifinals. The Bulls are tasked with replacing one of the state's top quarterbacks from last season, dual-threat signal caller Taron Dickens.
Bekkem Kritza: Santa Margarita (CA) to Miami Central
The final two names on our list both transferred into Florida high school football from out-of-state. Kritza joins defending 2M state champion Miami Central from Santa Margarita in California.
Kritza, a four-star prospect in the 2025 class, saw limited action as a backup with the Eagles in 2022, throwing for 267 yards with a 3:1 TD:INT ratio in five games. Kritza could have a breakout season this fall, as he's a favorite to take over for Miami Central starter Keyone Jenkins, who led an electric Rockets offense to an average of 40.4 PPG a year ago.
Jamar Malone: Higley (AZ) to IMG Academy
Malone transfers from Higley (AZ) to arguably the state's top team, IMG Academy. A four-star 2025 prospect, he's coming off a big 2022 season at Higley, where he completed 66.5% of his passes for 4,017 yards and a 44:8 TD:INT ratio, while also rushing for 937 yards and 12 more scores to help lead the Knights to a 12-2 record and a 5A state title. Now joining a loaded IMG team, Malone could very easily make an impact this fall, despite the return of starting QB Jayden Bradford.