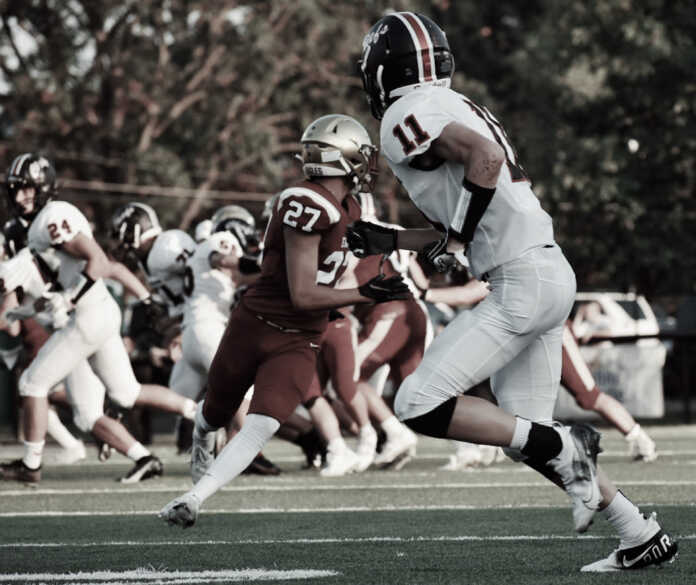 Multiple Florida high school football receivers surpassed the 1,000-yard mark last season and were in contention to lead the state in receiving. Now we look ahead and present some early candidates to top that category in 2023.
Jeremiah Smith (Chaminade-Madonna)
The first, and likely most obvious, name on this list is Smith, who returns for his senior season as one of Florida high school football's top overall players. The five-star Ohio State commit was one of the state's top wide receivers a year ago for Class 1M state champion Chaminade-Madonna, hauling in 58 receptions for 1,073 yards and 20 touchdowns.
Jasen Lopez (True North Classical Academy)
Few freshman impressed more last season than Lopez, who ranked among Florida's top wideouts with 70 receptions for 1,275 yards and 13 touchdowns. Lopez will again be a major factor for the True North Classical Academy offense in 2023, and he could very well surpass those stellar numbers.
Leon Washington (North Florida Christian)
The high-powered North Florida Christian offense had a pair of 1,000-yard receivers a year ago in Traylon Ray and Leon Washington, with the latter returning this season. With starting quarterback JP Pickles back as well, Washington could be poised for a massive senior season this fall. In 2022 he had 52 receptions for 1,005 yards and 15 scores through the air, as well as 10 more on the ground.
James Randle (Homestead)
One of Florida's most prominent transfers so far this year has been Randle, who will suit up for what could be a very good Homestead team. The four-star rising senior was a major factor in Mainland's run to the Class 3S state title game a year ago, catching 60 passes for 1,105 yards and 12 touchdowns.
Isaiah Hudson (Sickles)
The final entry on this list of top candidates to lead Florida in receiving in 2023 is Hudson, who will return as the biggest name for the Sickles offense in 2023. A rising senior, Hudson had a big 2022 campaign, amassing 70 receptions for 1,117 yards and 8 touchdowns in 10 games.
Others to Watch For
Terrance Moore (Tampa Catholic)
Ric'Darious Farmer (Cocoa)
Joshisa Trader (Chaminade-Madonna)
Jaime Ffrench (Mandarin)
Winston Watkins Jr. (IMG Academy)
Chance Robinson (St. Thomas Aquinas)
Who do you think will lead Florida in receiving in 2023? Is it one of the names listed above, or could it be someone else?