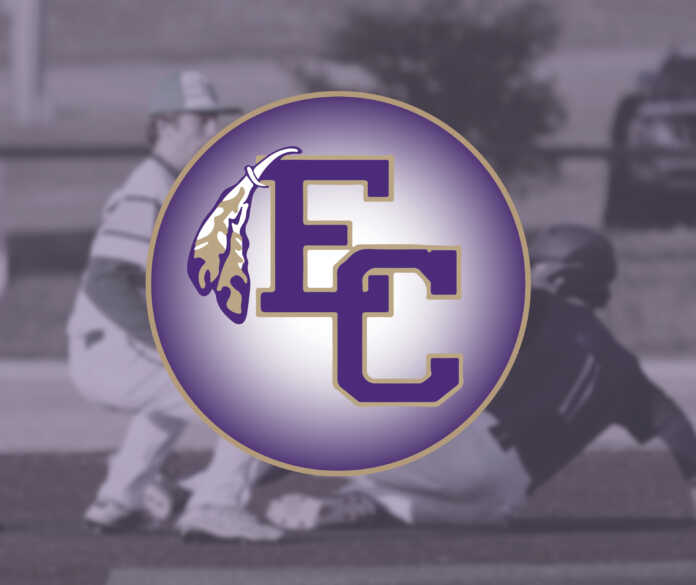 Our Georgia "4 Questions" guest this week is East Coweta head baseball and softball coach Franklin DeLoach. He also serves as an assistant coach with the Indians football team.
Q. Coach Deloach, you've got quite the busy coaching schedule with the baseball, softball, and football teams there at East Coweta. This is when you rely on a good support system around you, right?
A. Most definitely. I know I'm biased on this, but I honestly feel like I have the absolute best support system. First and foremost is my wife, Fonda. It takes a very special person to be a coach's spouse. Fonda does a great job running the day-to-day operations during the season at the homefront. I am very blessed by God to have her.
Coaching alongside me on the field, I am equally blessed. All four of my assistants in softball are also a part of our baseball staff here at ECHS. In baseball, I have a total of seven coaches who help me out in a big way. First, coaching both baseball and softball is Mark Bowles. Coach Bowles is an East Coweta graduate who has been with me for about 18 years. I probably ask Mark to take the most off my plate in handling the day-to-day operations in both baseball and softball.
Coach Bandon Blair is in his 22nd year helping me coach here at East Coweta. He has served as our hitting coach loyally for all those years, while only taking a few of those years off in softball. Coach Roc Colman is in his 21st year helping me out in baseball. Coach Roc has led our JV team in all these years. Coach Kyle Bowman is in his eighth year at EC heading up our JV softball team and our ninth grade baseball team.
I am also very fortunate to have two former players on our staff. Coach Tyler Ridgeway and Coach Cam Smith both played for me in baseball here at ECHS. In addition, we have Coach Mark Barfield, who does a great job with the kids. All these guys are so helpful in so many ways taking care of certain things and helping out. I am truly blessed to have the opportunity to coach alongside all of these special guys.
Q. Let's talk about the start to the baseball season so far. Your team has won eight of the first 10 games. You've been around baseball long enough to get a feel for how good you think your team can be. What are your thoughts on this year's squad so far?

A. I like our guys this year a lot. They are fine young men who have a strong work ethic. We are 8-2, but we must get better in being more consistent in all aspects of the game.
Q. Let's talk about the makeup of this East Coweta baseball team. Who are the top guys you're relying on this year, both in your pitching and at the plate?
A. Not a bad start so far, but I know there are things we have to continue to get a lot better in. On some days we have looked pretty good and on some days not so good. If we can stay healthy and get a little stronger at the plate throughout the entire lineup, then I think we might compete well in region play and in the playoffs. On the mound I feel like we have three quality pitchers in Jansen Kenty, Bryce Alewine, and Evan Doss. However, at our level we will need to get quality innings on the mound from guys like Jack Hulse, Dylan Nemeth, and Elijah Edwards.
Behind the plate we have senior Hayden Blair. We will need to continue to have great play from him defensively and hitting in the middle of our lineup. Some other guys we will need to get great at-bats from throughout the season are seniors Ben Hollenbeck, Jackson Divido, and Connor McElroy. A key to our success will also have to come from other guys such as Chance Izzo, CJ Rivera, and Nathan Murray
Q. Of course I'd be remiss if I didn't talk about your Lady Indian softball team. What a great season last year was with 30 wins. What kind of squad do you think you'll have with this next team in the upcoming season?
A. We of course will dearly miss our graduating seniors who helped get us to the state championship game last season. However, I do feel like we have several quality young ladies coming back in softball. The keys I think for us next fall will be the old saying: We will have to stay healthy, play big in big moments, and catch some breaks along the way.
We feel good about the fact that a lot of our girls have experience playing in big games. We will get our pitchers back, such as Jada Savage and Maggie Stubbs. We also get our middle infielders back in Madison Duffel and Payton Roberson. In the outfield we will get upcoming senior starting left fielder Malory Lumpkins. Behind the plate we will get Addie Joiner back. We get Madyson Weather back after she missed all of last year from an ACL tear.  With all that said,  I think we have a chance to be pretty good again.