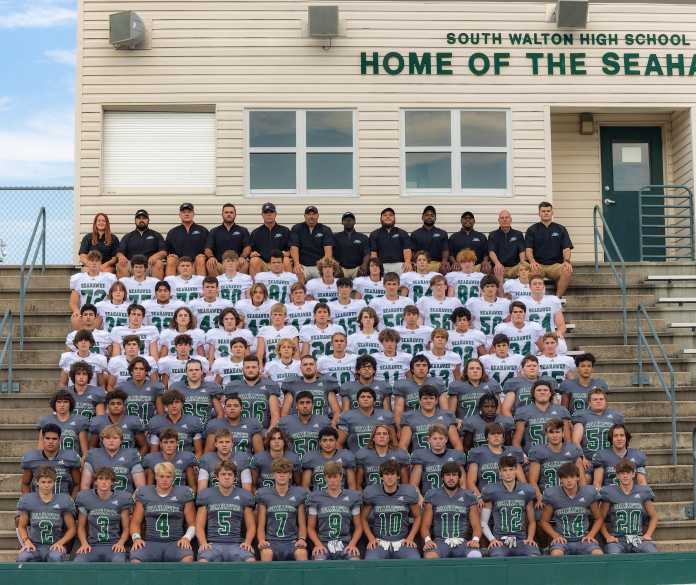 ITG Next spoke with South Walton football coach Phil Tisa about the Seahawks' upcoming 2022 season, replacing a few key names, and one of the state's top pass catchers.
Q: Looking ahead to next year, what are some of your thoughts surrounding this South Walton football team and what it could accomplish in 2022?
A: I believe we will be a very competitive team. I am excited about our schedule and being back in a district. The 2022 Seahawks will have to be a little different than the past two years.
Q: This Seahawks team will obviously have to replace a few key names from last season, such as Kemper Hodges, Cade Roberts and Matthew Brown. What did those three, as well as this senior class overall, mean to this South Walton program, and who are some names that could see an increased role next season at those positions?
A: Our seniors last year were instrumental in our success. They led us to the best record in school history, our first 10-win season, first regional finals appearance, and first time hosting a regional final. We are going to need some guys to step up and fill those shoes.
We currently have two players battling for the quarterback position: Carson Hawk, a rising junior who has been Kemper's backup the past two seasons, and Wells Bettenhausen, a rising sophomore who is new to the program. We are going to need increased production out of the running back position with Grant Joyner and Ethan Horton.
Defensively we were very young. Those young guys, now a year older, are going to have to lead the way. We are counting on Arlo Lidstrom and Winston Harstvedt on the defensive line, Garrett Fancher, Judah McCoy and Coltin Reeves at linebacker, and Bode Tibbs, Will Turner and Cooper Darke in the secondary to build off of their playing time from last season.
Q: Receiver Pearce Spurlin is one of the state's top players, regardless of position. What are you expecting to see from him entering his senior season, and just how big of an impact has he had on this South Walton program?
A: Pearce is a problem for our opponents. He is a big-time talent and is challenging to defend. We are looking forward to his leadership this season. He battled some injuries and growing pains as a sophomore, but really cemented himself as a top player in the country with his production last season. His impact is felt beyond just game time. His recruitability opens doors for other players to get noticed.
Q: Looking at this Seahawks team overall, what do you believe will be some of the biggest strengths of this group in 2022?
A: I believe one of our biggest strengths is the quality of the coaching staff. We are fortunate to have a staff full of high-caliber coaches. Our passing game will continue to be strong. We work extremely hard at it and trying to put defenses in conflict. I also anticipate our defense having a big impact. There were a lot of young guys who played a lot, and I believe that will pay off going forward.