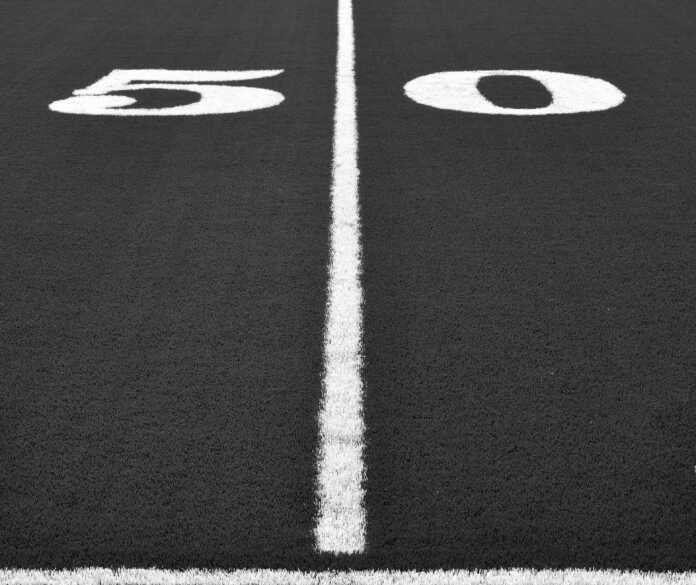 The guest for our Florida 4 Questions with the Coach interview this week is Bishop Snyder head football coach Travis Markoski. He is entering his ninth season as the Cardinals head coach after being promoted from the team's defensive coordinator position. Markoski had served in that role for the four previous seasons prior to being hired as head coach.
The Cardinals are coming off back-to-back 5-4 seasons; will 2023 be the year that the Bishop Snyder football program takes it to the next level? Let's find out with coach Travis Markoski in this week's 4 Questions with the Coach.
Q. Coach Markoski, thanks for joining us as our guest this week. You've spent the last 13 seasons with the Bishop Snyder football program, so if anyone knows about the Cardinals program, it's you. You were the defensive coordinator during what was one of the best seasons with the team in 2013, when you guys won 10 games. But what has been the overall history of Bishop Snyder football? What classifications has the program been a part of during your time there? 
A. Thank you for having my as your guest this week. When you talk about Bishop Snyder football, you're talking about a program and a culture that doesn't really have a history yet. This is a program that is still growing, just as the athletes we are having enroll here at Bishop Snyder. We have been competing in the Sunshine State Athletic Conference and have had some success there with a State Championship in 2020 Class A.
Q. Let's talk about the current team. I mentioned that you guys are coming off back-to-back five-win seasons. It looks like you have an overall young roster, which can be a good thing for building the foundation for the next season or two, but inexperience can also be an issue when it comes to winning football. Where does your current Cardinals team fit in there?
A. We are a young team that graduated some seniors we will really miss on the field. The guys are working hard in the weight room to surpass the five-win mark and push deeper into the playoffs. These men are being put in a position to have to compete to get on the field, and everyone knows that is a good problem to have. That competitiveness will develop the next group of athletes as they step into the program. Currently we have the talent to win and the offseason to develop the mental toughness that will help get to the next level
Q. Who are some of the names we are likely to hear about this offseason and into the 2023 Bishop Snyder football season?
A. Names you will hear in 2023 have to include Dylan Carter, Joseph Morales, John and Michael Bishop, Jordan Williams, and Joel Lowe. Ultimately this sport is a team game and we will have to play as a team for success.
Q. How is spring practice going so far, and what are some of the things you and your staff are working on to make the 2023 Cardinals a better team this year? How far do you think your team can go this season?
A. Spring for the Cardinals is going well. We are preparing them technically so that we can put their technique and their vision on film. We are getting better each day, and that is what I challenge our team to do. It is not just the boys, it is us as coaches as well. We know that the weight room is going to be big for us this summer and will have an impact on the season.
You always go into the season preparing for the championship, and that is exactly what we will do. We will deal with any adversity that we are handed and attempt to overcome it.