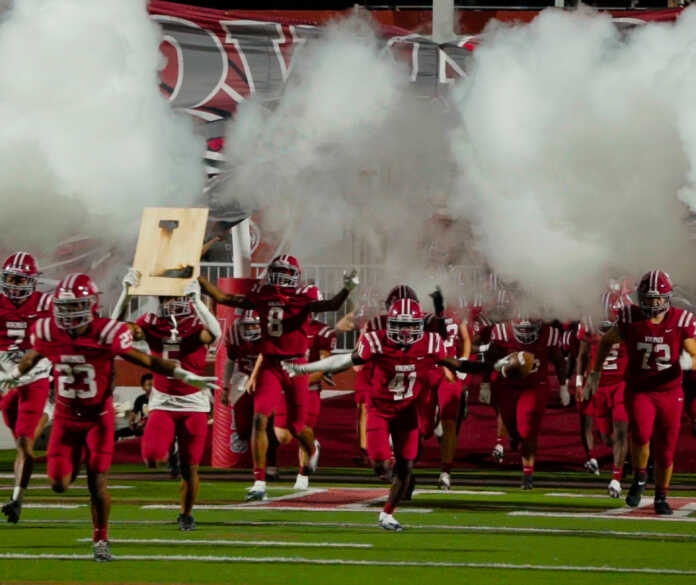 Marquee Matchups Include Buford, Lee County, Colquitt County, and More
ITG Next Georgia again offers a strong Game of the Week lineup for the 2023 high school football season. In fact, we feel like this fall – from Week 1 all the way through the final week of the regular season – gives us the best slate of competition yet. Presented by Georgia Farm Bureau Insurance and Baker's Sports, these games will be streamed via Facebook Live @itgnext_georgia.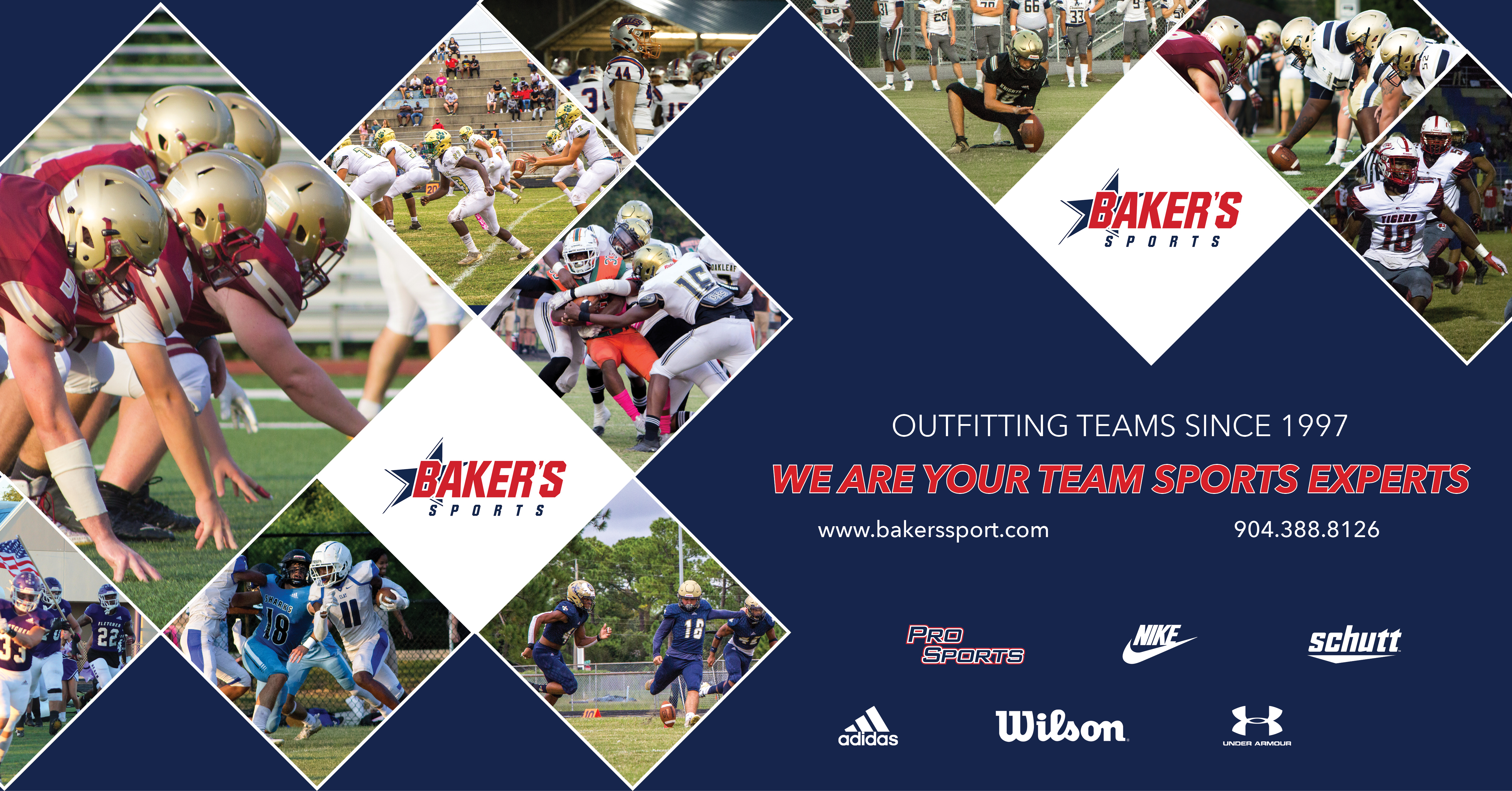 August 18: Warner Robins at Lee County
Warner Robins at Lee County set the tone for our season, with two of the state's best programs battling it out last week. Lee County came out on top 26-19 in the exciting seesaw affair, which included penalties – lots of penalties – that slowed the contest a bit.
August 25: McEachern at Langston Hughes
This week we travel to Fairburn to bring you the McEachern Indians and Langston Hughes Panthers. You'll be able to see for yourself the quarterback everyone has been talking about the past two years: Prentiss Air Noland. Trying to shut down Air and his explosive offense will be McEachern's Daniel James, one of the state's top cornerbacks. We're excited to bring you this look at Air Noland and the Panthers, who are fresh off a big road win at Carrollton.
Watch here: https://fb.me/e/1uIHjZ3Rr
September 1: Colquitt County at Tift County
ITG Next travels to south Georgia for our Week 3 game featuring the Colquitt County Packers and the Tift County Blue Devils in each team's region opener. Colquitt County had two players selected to the AJC Super 11: WR Ty Carr and TE Landen Thomas. Tift is led by QB Chris Martin, a former two-year starter at Lee County.
Watch here: https://fb.me/e/17G6m9ayF
September 8: North Cobb at Marietta
We travel back to north Georgia for our Week 4 matchup, which sees North Cobb meet Marietta at Northcutt Stadium in a battle of two Cobb County Class 7A powers. The Warriors won last year's meeting at North Cobb by a 35-21 score.
Watch here: https://fb.me/e/KUSJmGft
September 15: Carver Atlanta at Buford
We head up to Gloryland for our first look at the Buford Wolves in the regular season as they host Carver Atlanta. Buford looked impressive in Week 1 with a victory over Maryland's St. Frances Academy. The Wolves pitched an 18-0  shutout in the debut of highly touted QB Dylan Raiola. Carver Atlanta defeated LaGrange in their opener, 28-12.
Watch here: https://fb.me/e/4DtOpNX7X
September 22: Valdosta at McEachern
Next up in our 2023 Game of the Week lineup is this matchup in Powder Springs, where the Indians and first-year head coach Kareem Reid will host the Valdosta Wildcats. This game will feature two of the state's top defenders in Valdosta DE Eric Brantley and McEachern CB Daniel James. Both players are outstanding at the craft. The Cats are hoping their rushing attack can open the passing lanes against James and the talented McEachern secondary.
Watch here: https://fb.me/e/3PONet135
October 6: Carrollton at East Coweta
This will be our first chance to see Carrollton quarterback Julian "JuJu" Lewis, who is considered the top overall sophomore recruit in the country. Everyone remembers what he did as a freshman phenom last year, and he's likely to be even better in his second varsity season. East Coweta started the season with a two-QB system, with Cohen Peeples and Andrew Shoch expected to see significant playing time behind center this season.
Watch here: https://fb.me/e/1tvNQOCG2
October 27: Lowndes at Richmond Hill
This is a battle of Region 1-7A teams, and with just one more region game remaining afterward, who knows – it could possibly decide a playoff birth, or at least the seeding to determine whether a team has a home playoff opener or has to start in the road.
Richmond Hill had the region's top rusher and passer last season, and this season the Wildcats will have human Swiss Army knife Nick Bliss to step in wherever needed. Lowndes has  experience in the offensive backfield with QB Marvis Parrish and RB Jacarri "Smoke" Fleming giving the Vikings a scoring threat every time they have the ball
Watch here: https://fb.me/e/2M0kZAR2j
November 3: Etowah at Rome
We'll provide viewers with yet another top-flight quarterback as we stream the Rome vs. Etowah contest as our final Game of the Week of the 2023 regular season. Reece Fountain is a senior with several offers, including Georgia Southern, Samford, and SE Missouri State, but he and head coach John Reid have some unfinished business as they seek to lead the Wolves back to a state title in 2023.
Watch here: https://fb.me/e/5DNQ63sjD