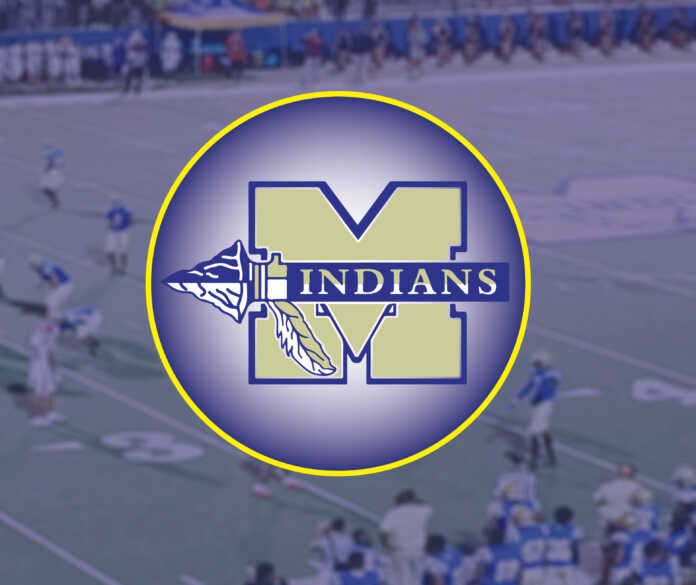 Our IT Next Georgia "4 Questions with the Coach" guest this week is new McEachern football coach Kareem Reid. He comes to the Indians after spending the last two years in the college football ranks, with one season apiece at the University of Florida and the University of Central Florida, his alma mater. Reid is no stranger to Georgia high school football, however, having served as head coach at Westlake and Griffin. For more about what's been happening with Kareem Reid and what led to his decision to return to Georgia, here's Coach Reid with this week's 4 Questions with the Coach segment
Q. Coach Reid, welcome back to Georgia and congratulations on being named the head football coach at McEachern. What exactly were your roles at Florida and UCF?
A. I was the director of player development at UCF. In that role I assisted the student-athletes within the football program with everything outside of football like housing, academics, financial aid, etc. I served as a liaison between the university and the football program. I was also in charge of organizing all prospect camps, 7 on 7s, and coaching clinics. Assisting in recruiting was also a part of the job.
At Florida I was back on the ball side of things, where I assisted defensive line coach Sean Spencer with recruiting, organizing meetings, and running them while the coaches would be on the road recruiting. I also developed our weekly "Rush Plan" for the defensive line, where I broke down the opposing offensive line's weaknesses in order to give our guys an edge, amongst various other daily duties and responsibilities.
Q. We've seen a number of high school coaches from Georgia take the same route you did, moving on to the collegiate level in quality control or analyst positions. Is that an indication that coaches want to go and test the waters, so to speak, at the college level? What attracted you to take assistant positions at UCF, then at Florida? Was it to gain the experience?
A. I think coaches always want to challenge themselves and do it at the highest level possible. As a high school coach, I think guys want to know how it feels to just be able to focus on ball all day and the allure of all the cool experiences college football has to offer. Secondly, there's also the opportunity to eventually earn a large paycheck, so that's a part of it, too.
I think what some don't realize is that initially you'll probably have to take a couple steps back in that department, so there's a lot of sacrifice involved. UCF is my alma mater, so the chance to break into college football there was an amazing experience. I loved being back on campus at a place that is so special to me. When Coach Napier offered me a chance to join him at Florida, it was another amazing opportunity to learn how a different head coach runs his organization, along with being able to gain some SEC experience on the resume.
Q. Many of us remember the great job you did at Westlake, and most recently, at Griffin High School. Coach Reid, what attracted you to the McEachern football job?
A. McEachern is a really unique place. It has elite facilities, resources, and a natural flow of talent. Its proximity to the city of Atlanta and history of being one of the more successful programs in the state make it different. The cherry on top is the administration here is committed to building a winner and doing the things necessary to make that a reality.
Q. McEachern was certainly one of the first programs in the state to add artificial turf and have the large video boards that are now commonplace across at Georgia high school football stadiums. Despite not having won a state championship, it certainly has a great history of winning football, and many feel the Powder Springs school has the resources to get there. What can fans expect to see from McEachern football with Kareem Reid as head coach?
A. The key to winning is to not beat yourself. Fans can expect to see a team that is disciplined and plays extremely hard in all three phases of the game. None of that takes talent.