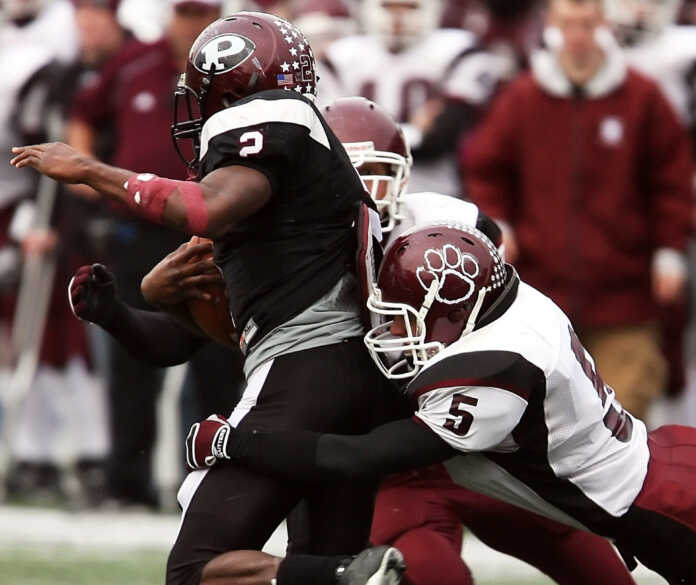 Each year of high school football in Georgia provides a different level of excitement and intrigue as players and teams ascend to the highest stage. 2022 was no different. A number of long-standing marks fell, and the impact of younger talent was reflected in the Georgia high school football record books more than ever. Here's a look at several players who earned their way into state football lore.
It was another big year for Buford running back Justice Haynes. The former Blessed Trinity standout moved into sixth in career rushing yards, falling just 60 yards short of Cedartown legend Nick Chubb.
Two spots behind Haynes is South Atlanta's Keyjuan Brown, who rocketed up this list after a 2,757-yard rushing season in 2021.
This season, though, no one rushed harder than Johnson County's Germivy Tucker, whose 2,916-yard campaign is now good for fifth all-time in Georgia  history. Had the Trojans survived one round longer in the playoffs, Tucker may have passed Johnson County legend Herschel Walker, who stands just five yards out of first place.
The emergence of young talent was most present among passers last in 2022. Aaron Philo of Prince Avenue Christian moved into 11th in career passing yards, but still has one season remaining in high school. He needs 4,577 yards to break Trevor Lawrence's state record, and that seems certainly possible after Philo's 4,598-yard season, which itself is good for third in terms of single-season performance.
Even if Philo were to break Lawrence's record, he may not be safe for long. Carrollton freshman phenom Julian Lewis racked up 4,118 passing yards in the 2022 Georgia high school football season, and similar production over the rest of his career would shatter any sort of record.
Langston Hughes posted the highest-scoring offense in GHSA history, and much of that was due to the performance of Prentiss Air Noland, who passed for over 4,000 yards and 55 touchdowns. That number ties Gunner Stockton (Rabun County) for second place in single-season passing touchdowns.
By far the most impressive statistical campaign belongs to Jaden Gibson, Rabun County's go-to receiver. Gibson now holds the record for most career receiving yards and touchdowns, both by insurmountable margins, and sits in first place for receiving touchdowns in a season with 29, surpassing former teammate Adriel Clark.
In single-season receiving yards, Gibson's 2022 season occupies 2nd place, while his 2021 campaign ranks third, both behind Marcayll Jones. Gibson also posted single-game performances of 285 yards and 273 yards last season, which also rank within the top 11 in Georgia history. Gibson shredded the history books at wide receiver through statistical dominance at Rabun County.
The 2022 Georgia high school football season featured record-breaking football at a pace rarely seen before. It sparks wonder and curiosity at the next generation of athletes and even the younger talent that made their names known. The future of high school football in Georgia is certainly very bright, and a glimpse into that future was seen in 2022.