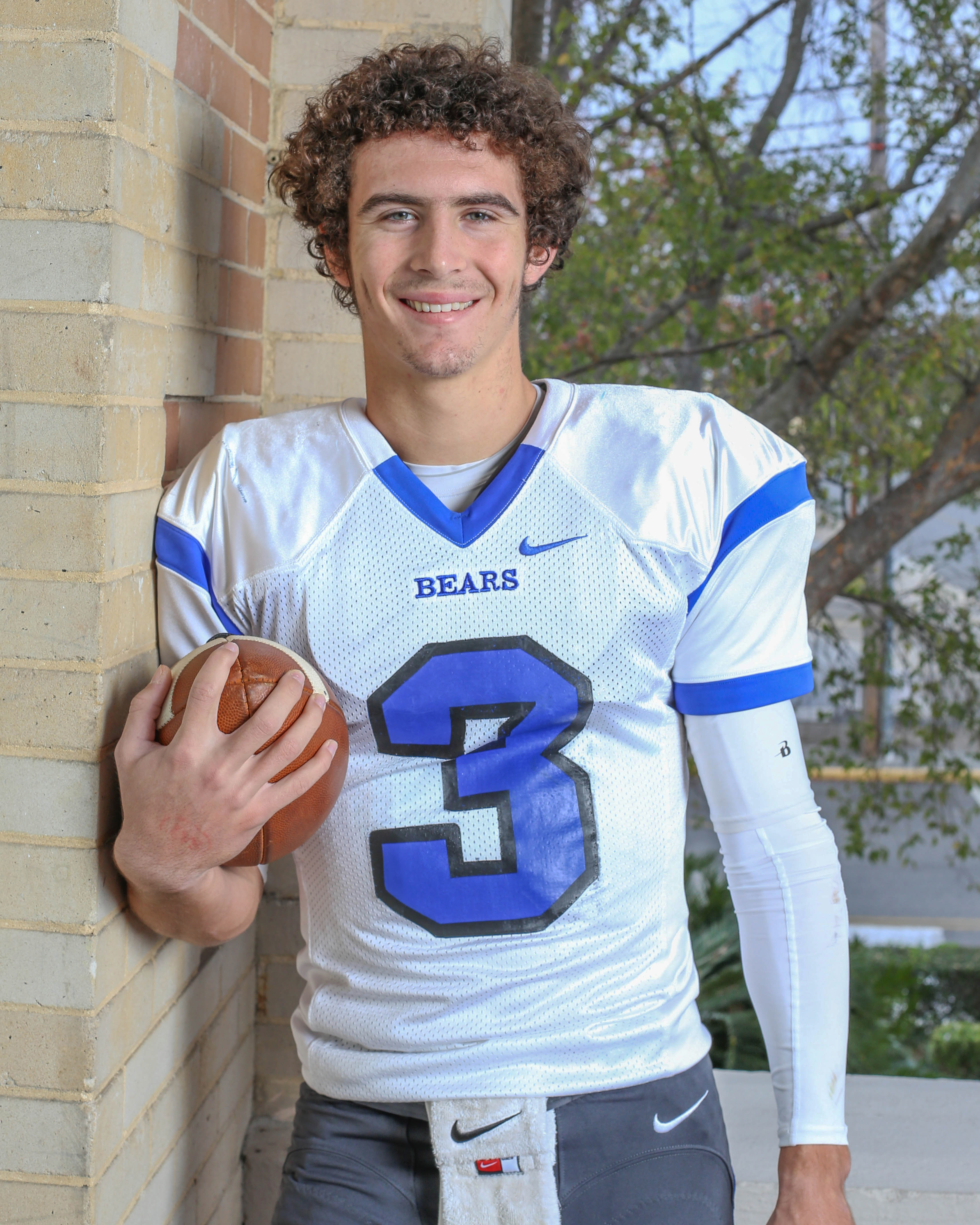 Former Pierce County head football coach Sean Pender recalls UGA quarterback Stetson Bennet's high school career
To truly appreciate what Stetson Bennett has been able to do at the University of Georgia, especially the last two seasons leading the Bulldogs to back-to-back national championships, requires you to travel back to where it all started in Southeast Georgia. 
Sean Pender, currently the head coach at North Hall High School in Gainesville, Georgia, was the head coach during Bennett's entire high school career at Pierce County High School. Pender helped shape Bennett into the player that he has become and without a doubt deserves much of the credit for his development. But, as Pender tells us, their relationship began many years before that, when Bennett was still in elementary school.
"My first time meeting Stetson was when he was in the fourth grade and his Dad brought him and several young kids into our booster club meeting when I was the head coach at Brantley County," Pender said. "Mr. Bennett was coaching a youth football travel team called the Brantley Bandits, and he stopped by to talk to me about getting his guys involved with our high school team." 
Pender said that watching the young Stetson playing for his father's team was his first time seeing him on the football field, but he continued to follow Stetson's progress into middle school, which led to a longstanding  relationship between Pender and the Bennett family. 
"I got to know Mr. and Mrs. Bennett and the kids," Pender said. "They were and still are great people." 
After a brief stint at Crisp County High School, Pender returned to the area, accepting the head coaching job at Pierce County. The Bennetts joined Pender in Blackshear, Georgia, and the coach was reunited with the younger Bennett. 
"Stetson transferred to Pierce County as an eighth-grader when I got there, and he started working out with the middle school and then the junior varsity," Pender said.
Stetson played with the varsity team as a freshman, but found tough competition for the starting QB job.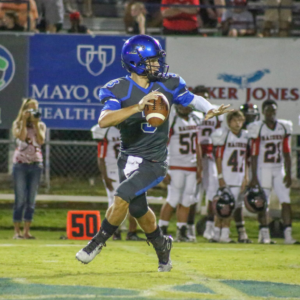 "We had JeMar Lincoln, who would eventually go on to play at Furman University, and Stetson battling for the job," Pender said. 
In Stetson's sophomore season, as he and Lincoln were both seeing time at QB, the future Bulldog got his opportunity to show what he could do, and he made the most of it. 
"Lincoln broke his thumb, and Stetson took over as the full-time starter," Pender said. 
Showing the kind of moxy that has now made him famous, Bennett threw four touchdown passes in his first high school game as a full-time starter. The rest, as they say, is history. 
"That was his breakthrough moment," Pender said. 
It also solidified Bennett's status as the team's full-time starting QB for the rest of that season and through the remainder of his career at Pierce County.
Bennett put up gaudy passing and rushing numbers, and with a blazing 4.5-second 40 time and 4.0 GPA, it seemed that Bennett was ready to take his game to the next level. Despite receiving several offers to mid-major colleges and universities (mostly as a preferred walk-on), Bennett had his mind and heart set on one school: the University of Georgia. 
"That was really the only place Stetson wanted to play," Pender said. 
With everything he had ever wanted since he took that first snap, Bennett was off to UGA in 2017 as a preferred walk-on.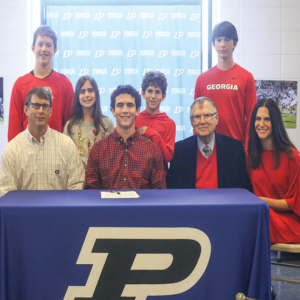 Bennett's path to play for Georgia – as has  now been talked about and scrutinized by just about every media outlet in the country – was not easy. Not to begin with, at least. 
"Georgia made it tough," Pender said. "They practically buried him on the depth chart." 
But Bennett was determined to realize his dream of playing for the Dogs; despite transferring to Jones County Junior College for one season in 2018, he returned to UGA in 2019 when the Dogs needed a QB. This time a scholarship was waiting on the diminutive Bennett. Just as he had done in high school, Bennett took advantage of an injury to the starter in front of him (JT Daniels) and made the most of this second opportunity in Athens. He led the Bulldogs to two straight national titles and supplanted himself as "Top Dog."
Move over Herschel. There's only room for one guy at the top.
***
We featured Stetson Bennett on the December 2016 cover of our Southeast Georgia magazine when he played for Pierce County High School! You can read that story here and view the full magazine here.