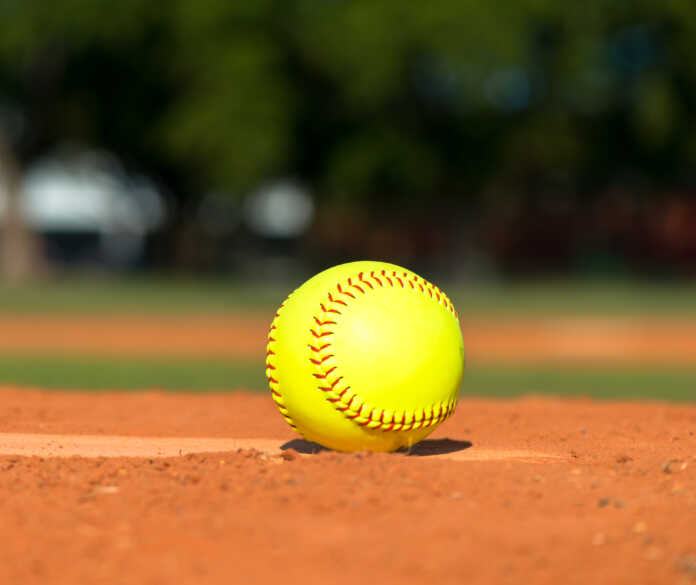 Standouts Mya Holt and Ashlynn Campbell Hope to Spark Indians in Playoffs
The Wetumpka High softball team is heading down the home stretch of the 2023 softball season, enjoying one of its finest seasons in school history. With the regular season coming to a close, the Lady Indians have suffered just two losses while racking up 39 wins.
There's little doubt coach Daryl Otwell's team will be one of the favorites once the Alabama state playoffs roll around, and why not? When you have players like Mya Holt and Ashlynn Campbell leading the way, there should be plenty of optimism surrounding this Wetumpka softball team.
Campbell, the team's shortstop, has committed to attend Purdue University, where she'll join the Boilermakers softball squad. She already is the Lady Indians' career hits leader, all-time batting average leader, and all-time stolen bases leader.
Holt is a junior, and she too has committed to play collegiately. She announced her decision earlier this season to attend Troy, and her coach says she could have gone anywhere in the country.
"When Troy called and offered Mya, I told their coach that he and their program were getting a steal," Otwell says.
The Trojans are probably thinking the same thing.
Otwell knows that with a duo like Mya and Ashlynn together for one final season, this could be the Wetumpka softball program's best shot at another state title. It would be their first since 2015.
Mya Holt
Otwell says when he took the head coaching position at Wetumpka four years ago, he knew he was in the presence of some pretty good softball talent with both players.
"Mya is the complete package," Otwell says. "She is a great kid, a 4.0 student, and she can do just about anything on the softball field. She is that very rare player who is the complete package. She has all of the tools. She is a great pitcher, fielder, baserunner, has great speed – all of the above. She checks every box there is."
Holt plays center field, but as one of the team's two pitchers, it's in the circle where she becomes a killer (so to speak). At the time of this story, Holt's record is 26-1, and she has a 0.6 ERA with 145 strikeouts in 129 innings pitched. She is batting .527 through 40 games, and she has as many home runs, 16, as she did all of last season. She also has 70 RBI with 50 hits and 30 runs scored. That number would be much more if Mya was actually on the bases.
"We always courtesy run for her once she reaches base," Otwell explains, citing a common practice extended to pitchers in youth baseball and softball.
Otwell says Holt has played with the varsity squad since she was a seventh-grader.
"She's been the real deal for us," he says. "She's been a big part of our success."
This is Otwell's third full season as the Wetumpka softball coach, and fourth overall counting the Covid-shortened 2020 season. His team finished 13-3 that year, then in 2021 Otwell led the Lady Indians to a 35-12 finish. They improving even more last season, finishing with a 40-11 record, but Otwell says it could have been better.
"We had a disappointing finish at the regionals last season," he says. "We really thought we had the team to beat."
One measure of great players is how they carry themselves off the field, and that's an area Otwell says Holt excels in, too.
"She is very humble and carries herself in what I call a pro mindset," Otwell explains. "She works hard in season, in the offseason, in the weight room, and she is constantly taking hitting and fielding lessons, just like she was just starting out."
While things are looking great at the moment for Wetumpka, the reality is that Otwell's team will return almost everyone.
"This team has grown into some really good juniors and one senior," Otwell says.
That one senior?
Ashlynn Campbell
The Wetumpka senior shortstop is headed to play Big 10 softball at Purdue, but there's still a chance for one of the greatest players to wear the Wetumpka uniform to add to an already outstanding legacy with a state championship.
Campbell's career stats are stunning: school records in batting average (.535), hits (269) and stolen bases (168) in 160 games played, plus a .594 on-base percentage (OBP), 225 runs scored, and 88 RBI.
She is a 2021 Extra Innings First Team All American, and she was selected as the National Player of the Week earlier this season, following her performance in the first week of March. Campbell also was selected as a USA Softball All American as a seventh-grader in 2018. In 2020 she was named to the Extra Innings Softball All Summer Team and the Extra Innings Extra Elite Top 100.
In addition to her career with Wetumpka, she plays with the 18U Birmingham Bolts Premier team.
Otwell says Campbell masters the mental side of the game, just as much as she is skilled athletically.
"She has a very high softball IQ," the coach says, "It's as if she can see the play developing in front of her before it actually happens. In sports, that's a sixth sense, and Ashlynn has it."
While Campbell isn't a big home run hitter, her strength at the plate makes it very hard for opposing defenses.
"Ashlynn has a great short game with her slap swing," Otwell says.
In softball, a slap hitter has great control of the bat and can, to borrow from an old baseball adage, "hit it where they ain't."
In the field, Otwell says Campbell is both vocal and leads by example.
"She's the quarterback of our team," he says. "She gets everyone in position based on the opposing team's batter, and she keeps everyone focused."
Otwell says even though Campbell is the team's lone senior, she will be hard to replace: "You don't have players like her come around every season. They're rare."
Looking ahead to her college career, Otwell thinks his standout high school senior will have the skills to step right in as a college freshman and be a contributor at Purdue.
"I know that it becomes tough to try to break through with a Division 1 program like Purdue, but based on what I've seen from Ashlynn, I truly believe she has the skills to play right away in college," Otwell says.
As with this year's Wetumpka Lady Indians softball team, you just gotta believe.