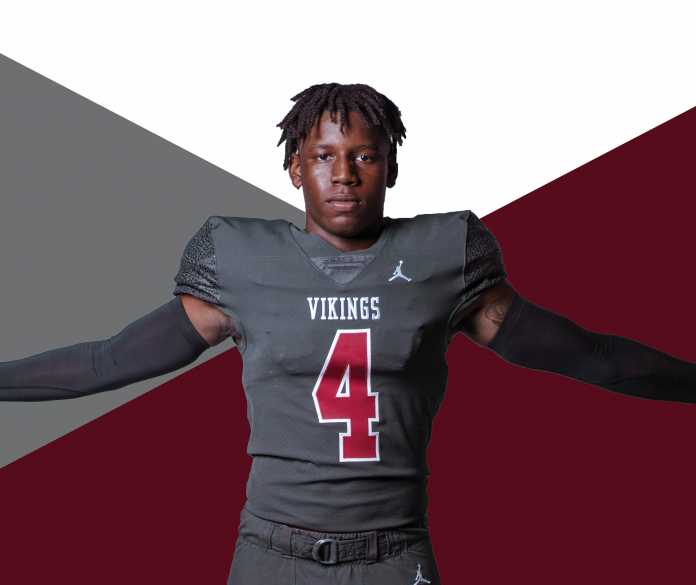 Underrated Georgia High School Football Players to Watch
Just like every other year, the 2021 football season has brought several surprises until now, from Union Grove's upset over 24-point favorite Starr's Mill to Franklin County's 400-yard rushing performance against East Hall. These feats would not be possible without the emergence of overlooked and underrated Georgia high school football players statewide.
There were whispers about freshman Zion Ragins last year, and he has surely avoided a sophomore slump. The Jones County wide receiver caught for 241 yards and 2 touchdowns in the Greyhounds' first ever 7A victory over North Gwinnett. His speed makes him a threat on every play. Hopefully, Ragins's Jones County team won't have to face fellow 5A defensive power Creekside, who have already scored wins over Grayson and Westlake. That Seminole defense is most known for its defensive playmakers in Ricky McCrary, Daiquan White, and Dainsus Miller, but watch out for Javeon Miller up front. He has notched 5 sacks already and will be looking to disrupt more offensive backfields.
In 4A, keep an eye out for junior QB Owen Brooker from Northwest Whitfield. Last year, he passed for over 2,200 yards and so far in 2021 he's passed for around 600 yards and 5 TDs through three games. Brooker and NW Whitfield may run into Perry and QB Armar Gordon Jr. in the 4A playoffs. Gordon has a 5-to-1 TD-to-INT ratio so far with an astounding 72.1% completion percentage. It's no surprise Perry won their first two games and shutout a strong Crisp County team. Probably the most well-rounded 4A team is Carver-Columbus, notorious for their talented offensive line. RB Jaiden Credle has used that to his advantage, racking up 460 yards so far this season to add to the over 800 yards of rushing from last year. Expect him to play a huge role in the Tigers offense going forward.
Eagle's Landing doesn't exactly field the best team, but Amari Jackson sure is a bright spot. The defensive back snagged 5 interceptions last season and has a pair already through his first two games this year. His impact was felt last week against Chamblee in the receiving game as well, and his 8 catches for 118 yards led the team.
In the state's highest classification, two emerging stars have already proved their worth. They are Roswell QB Robbie Roper and Lowndes RB/WR Chase Belcher. Belcher has contributed 7 touchdowns for Lowndes (3 rushing and 4 receiving) and has been Jacurri Brown's go-to playmaker. Roper has been simply phenomenal, passing for 770 yards and 10 touchdowns at a 71.9% completion clip. So far, he's contributed 421.5 yards per game for the Hornets.
There are several other players statewide that deserve more recognition than they currently receive. Expect to hear a lot more new names fill up both the stat sheets and recruiting forums by the end of the season. The upcoming classes of high school football provide a lot of promise that surely will be recognized in a short time.
Written by: Dhruv Mohan