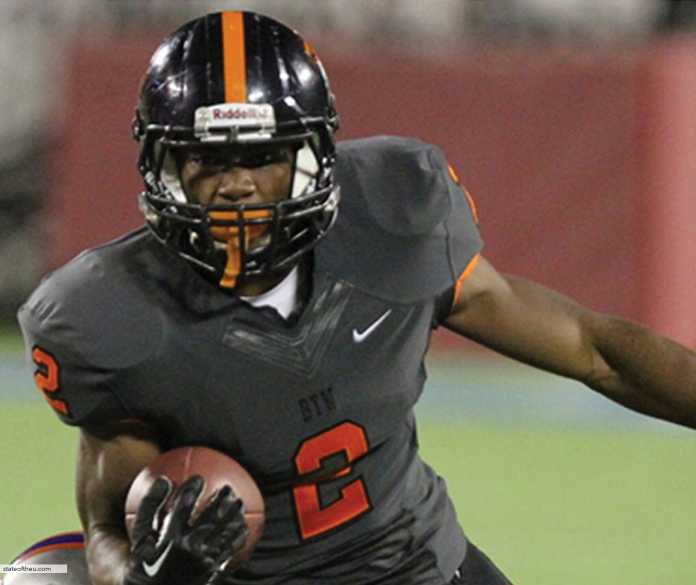 Two Legendary Teams: Who Wins?
High school football historically has featured several great teams, from 2001 De La Salle (CA) (widely considered the greatest team of all time) to 1925 Pine Bluff (AR). More recently, Booker T. Washington (FL) completed a dominant undefeated campaign in 2013 and Don Bosco Prep (NJ) rolled through their schedule in 2011. But which of these two teams would win if they played head-to-head? The answer will never be known, but we can always make an educated guess.
Let's start with Booker T. Washington. The Tornadoes opened their season with a road 55-0 blowout over Lorenzo Carter and the Norcross Blue Devils (GA). This Norcross team would eventually go on to win the Georgia 6A state championship. Booker T. then faced off against Miami Central and won by 11. Central would go on to win every game after that, including the Florida 6A state championship. After blowout wins over Carol City, Jackson, and Monsignor Pace, the Tornadoes traveled to nationally-ranked Bishop Gorman (NV). They won 28-12 against another future state champion. From then on, it was smooth sailing. The Tornadoes blew out almost every opponent (except Miami Northwestern) and won the 4A state championship by 19 points.
The offensive duo of QB Treon Harris and RB Mark Walton powered this team, and Brandon Boyd's 6-interception senior campaign helped lock down opposing passing attacks. Ultimately, the Booker T. offense combined for over 5,500 yards, leading them to a #4 national ranking at the end of the season.
Don Bosco Prep didn't lose a game either, and they played stiff competition. A season-opening 35-7 victory over Mission Viejo (CA) set the tone for a dominant season. The Ironmen played a close game against Manatee (FL) in their second week, but ultimately defeated the eventual 7A state champions 22-16. A matchup with in-state foe Bergen Catholic resulted in a 33-22 victory, but the Ironmen would one-up that with a 42-14 thrashing of them in the championship game later. After the first matchup with Bergen Catholic, Don Bosco found their stride and rolled through all their remaining opponents to the tune of 327 points in only 7 games.
Mike Yankovich led the passing game with 11 TDs, while all-purpose man Jabrill Peppers racked up over a thousand total yards and 19 touchdowns. The stiff Ironmen defense held opponents to less than 9 points a game and a #1 national ranking.
Now that you've heard about both of these historically legendary teams, who do you think would win head-to-head? Would it be Booker T. Washington's high-powered offense and threatening defensive line or Don Bosco Prep's physical defense and balanced offensive attack? We'll never know the true winner, but we can always make our predictions!
Written by: Dhruv Mohan