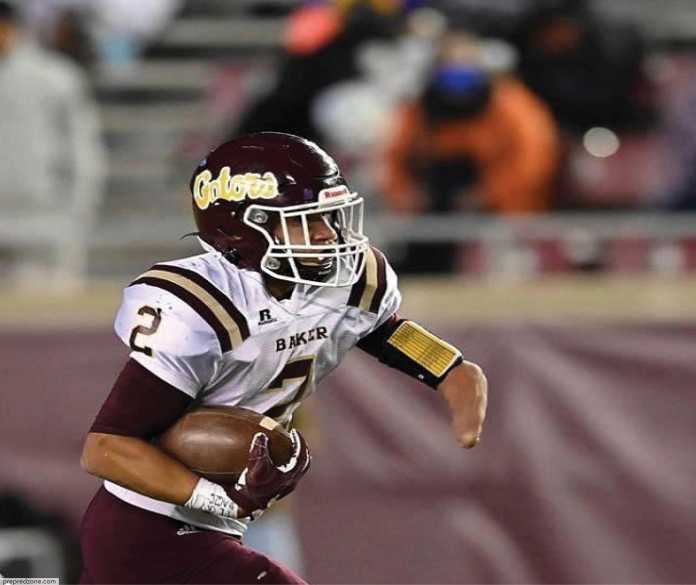 Florida High School Football Record Previously Set by Derrick Henry Broken by Baker Running Back Kayleb Wagner
One of the most talked-about high school football records in recent memory has officially been broken. The Florida high school single-game rushing record was previously held by former Yulee High School star and current Tennessee Titans running back Derrick Henry. Henry carried the ball 45 times for 502 yards back in 2012.
Baker High School junior RB Kayleb Wagner set the new record, carrying the ball 25 times for 535 yards and six touchdowns in a 49-48 win over South Walton.
A three-sport athlete, Wagner is off to a phenomenal start to the 2021 campaign, which now includes a record-breaking performance for a mark that some thought would never be topped.
Watch Kayleb Wagner's story in "Kayleb Wagner: Breaking Records & Ceilings," an ITG Next original mini-documentary.