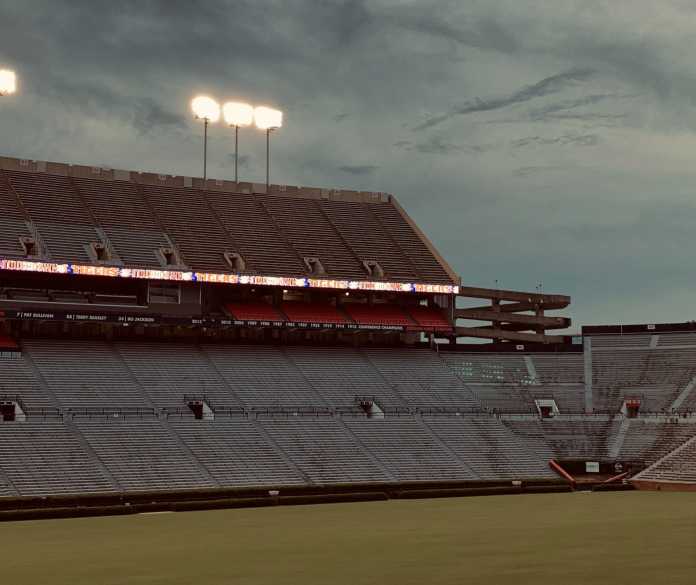 We present our picks for the top 10 high school football teams in the country as we enter the 2022 season.
1. Mater Dei (CA)
Coming in at No. 1 on our 2022 high school football top 10 list, the Monarchs were widely considered the best team in the country a year ago, finishing 12-0 to claim the CIF Open Division state title. Mater Dei should be among the nation's best once again, and likely tops in California, as they return a number of key players, including junior quarterback Elijah Brown.
2. St. John Bosco (CA)
Not far behind Mater Dei as the top team both nationwide and in California is a St. John Bosco team that lost only two games last season, one of which came at the hands of the Monarchs. The Braves are poised for another strong season in 2022, thanks to a strong group of returning players such as Matayo Uiagalelei and Pierce Clarkson.
3. IMG Academy (FL)
The top preseason team in Florida, the Ascenders potentially could rank higher on this list of the 2022 high school football top 10. IMG Academy returns numerous notable names from a year ago, such as Francis Maugioa, Carnell Tate, and Samuel M'Pemba, as well as having added transfers such as Jayden Wayne and Ellis Robinson IV.
4. St. Frances Academy (MD)
The Panthers ended their 2021 season in a noteworthy way, traveling down to Florida in late November to hand IMG Academy its lone loss of the season. Led by a defense featuring the duo of Dashawn Womack and Isaiah Neal, St. Frances Academy should be strong again.
5. St. Thomas Aquinas (FL)
The second team from Florida on our 2022 high school football top 10 list, the Raiders are coming off a 7A state title a year ago, and enter 2022 as one of the preseason favorites in the Sunshine State's Class 3M. The 2022 version of St. Thomas Aquinas features a deep secondary and wide receiver group, with names such as King Mack and James Madison II leading the way.
6. Bishop Gorman (NV)
The Gaels have been one of the top teams in high school football in recent years, and that will likely not change in 2022. Bishop Gorman returns a talented roster headlined by arguably the nation's top wide receiver, Zachariah Branch, as well as a deep secondary led by cornerback Justyn Rhett.
7. Westlake (TX)
Led by quarterback Cade Klubnik, the Chaparrals were the top team in Texas a year ago, averaging over 50 PPG offensively. Westlake, with key returnees such as Jaden Greathouse, TJ Shanahan, and Colton Vasek, should be one of the state's best in 2022 as well.
8. Centennial (CA)
Yes, California lands three teams on this list. The Huskies lost only one game a year ago (21-16 to Mater Dei), and return multiple key names from that team, most notably wide receiver Malachi Riley.
9. Chandler (AZ)
While another Arizona team, Saguaro, just missed this list, Chandler comes in at No. 9 among the top high school football teams entering the season. The Wolves have a talented roster led by quarterback Dylan Raiola, arguably the No. 1 player in the 2024 class.
10. Buford (GA)
One could make an excellent argument for the Wolves, the defending Georgia 6A state champions, as the top preseason team in the Peach State. Buford returns a few notable names, including KJ Bolden, while also having added impact transfers such as Justice Haynes and KingJoseph Edwards.