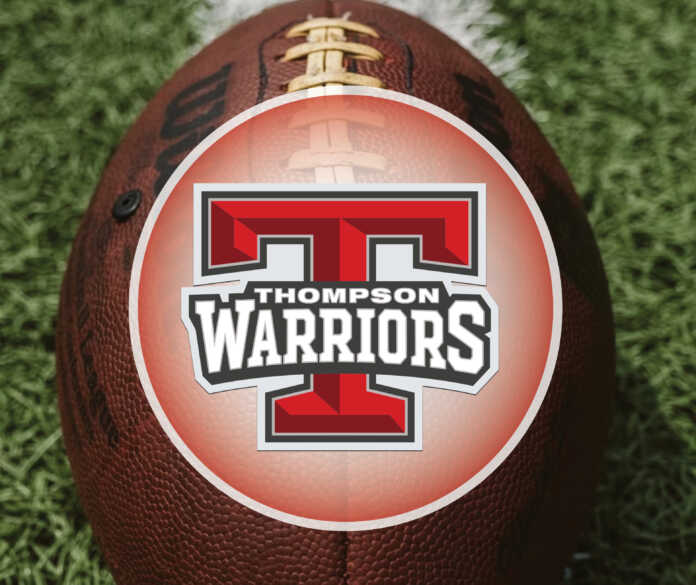 Longtime Coach Has Knack for Developing Great QBs
Thompson High School head football coach Mark Freeman knows quarterbacks. The Alabama coach is well known for his knack for developing signal-callers throughout his successful 24-year career.
Freeman gained national attention last fall when one of his youngest pupils, 14-year-old Trent Seaborn, made headlines by leading Thompson to the Alabama Class 7A state championship with a 49-24 victory over Auburn High.
As dramatic as Seaborn's heroics were – and having a 14-year-old quarterback playing against 17- and 18-year-old players is indeed the stuff of legend – it was just the latest example of Freeman's ability to develop quarterbacks, regardless of age and skill level.
Freeman says his innate ability for developing quarterbacks started well before his days as a high school football coach began.
"I had always been a quarterback myself and could throw the ball pretty well," Freeman recalls. "When I coached a 12-year-old youth team many years ago, that's when I first realized how much I enjoyed working with quarterbacks."
That connection continued as Freeman began his career as a head football coach at Bessemer Academy in 1998. The achievements Freeman earned there, and at every other stop along the way, including Thompson, include the development of a line of successful quarterbacks.
"I have always spent a lot of time with my quarterbacks, because other than the head coach, the quarterback is always going to be any team's natural leader," he says. "The team looks up to the quarterback – the defensive and offensive guys both. It all starts with the quarterbacks."
And that's not just on the field, either.
"A truly great quarterback needs to possess great character, which means you don't want your quarterback getting kicked out of school or getting bad grades," Freeman says of the top traits he expects from his quarterbacks.
Freeman says one of the tricks to developing a great quarterback is knowing the type of team he will be surrounded with.
"As a coach, you need to have a feel for your entire team's chemistry, because each year, your team is going to have different strengths and weaknesses, and the last thing you want to do is have a quarterback that doesn't feel comfortable being surrounded by a certain scheme or system," Freeman explains.
Freeman cites last year's Thompson team, when the time came for Seaborn to step in.
"Last year, we were more of a run-oriented, play action-style of offense," Freeman says. "So, when Zack [Sims] got hurt, it was natural for Trent to step in, because last year we weren't asking our quarterbacks to do a lot of different things – they didn't have to make a ton of split-second decisions on the fly, as opposed to when I had Tualia [Tagovailoa]. He was an outstanding athlete and a natural at the quarterback position, and he had the capacity to make a lot of different plays, so I created a different style of offense to surround him with. Talia saw the game like I do, which helped him a lot."
Freeman-Coached Quarterbacks
Bessemer Academy
Freeman's first opportunity to begin molding high school quarterbacks was where his head coaching career began, at Bessemer Academy. He recalls three unique signal callers under his watch there:
Zac Champion, 2003: "Zac was a big ol' strong kid who could bench press over 400 pounds," Freeman says. Champion went on to play at Louisiana Tech then had a brief career in the CFL.
Brett Johnson, 2004: Johnson helped lead Freeman's Rebels to a state championship in 2004, and he was the kind of leader Freeman wanted his quarterbacks to be. "Brett was a real tough kid, a fighter, and he was definitely a leader," Freeman says.
Morgan Ogilvie, 2008: The son of former Alabama running back Major Ogilvie played quarterback for Freeman at Thompson, leading the Rebels to an undefeated season and a state championship. "Morgan was super smart, and schematically he could do a lot of different things for us," Freeman recalls.
Gulf Shores
Following his 10 years of building Bessemer into a state power, Freeman took over the head football coaching job at Gulf Shores in 2009.
Logan Paul, 2009: Freeman says Paul was "very athletic and could do a lot of different things with the football." In Freeman's system, Paul enjoyed a breakout season, throwing for 2,743 yards with 34 touchdowns. Together, Freeman and Paul led the Dolphins to their best season in school history.
Brandon Silvers, 2010: "Brandon was 6-foot-2 or 6-foot-3 inches tall, and was a prolific-type quarterback with a strong arm and a quick release," Freeman says of his second quarterback at Gulf Shores. Silvers is now the quarterback for the Houston Roughnecks of the XFL.
Spanish Fort
In 2011, Freeman become the head football coach at Spanish Fort High. He talks about a couple of his quarterbacks there with the Toros' 2012 and 2013 squads. Both won state titles under Freeman.
Joel Poe, 2012: "He was a 34 ACT kid who was so smart, and I remember thinking I could incorporate a lot of different things with that offense because I knew Joel could handle it, and he did," Freeman remembers. "He ran our offense well, and we won a state championship with him there."
Tyler Johnston, 2013: Johnston led the Toros to a perfect 15-0 season, winning the Alabama 5A state title. Freeman says of Johnston, "Here is where the leadership thing comes into play that I was talking about. We took Tyler off of defense, because I could see that type of leader he was. I wanted that in my quarterback." It worked.
Thompson
The impact Freeman has made on quarterbacks has been most evident during his time at Thompson.
Zack Sims and Trent Seaborn, 2022/2023: "We are hoping that Zach will be back and healthy, and ready to battle for the job this spring," Freeman says of his 2023 Thompson team. "Both of those young men have proven that they are leaders, and we are fortunate to have them."
Speaking about the group of quarterbacks who have learned under him, Freeman says, "I have spent a lot of time with each of them. They were all good, but they are all very different people. They did a great job of adapting to fit our scheme each season that they played."
Four of Freeman's quarterbacks and their college of choice are:
Walker Lott, 2016: Yale
Taulia Tagovailoa, 2018: Alabama / Maryland
Sawyer Pate, 2019: Auburn (preferred walk-on)
Conner Harrell, 2021: North Carolina
Freeman says when it's all said and done, everything he wants to accomplish with his quarterbacks boils down to one main goal: "I want to get them ready to play when the lights come on and their number is called."
So far it's working out pretty well, coach.