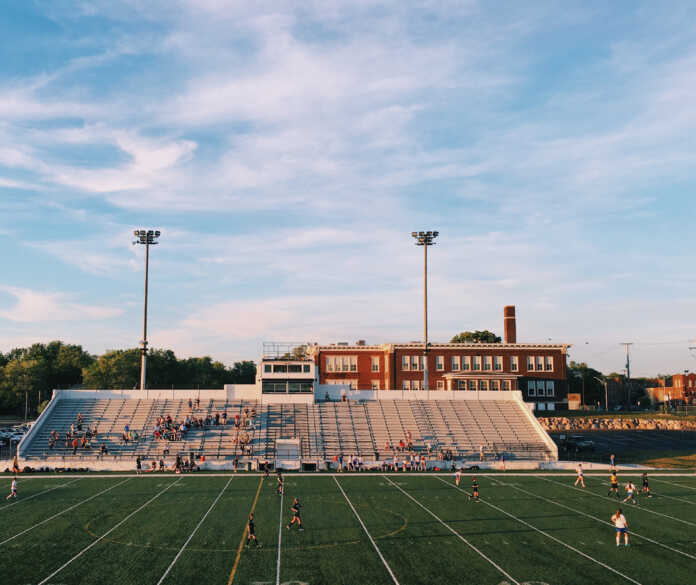 When a Georgia high school football game is on the line, these are the kickers you want to see trotting in to attempt a game-winning field goal or extra point.
Brett Fitzgerald, Colquitt County Class of 2025
2022 Season (Freshman)
13/14 FG Long: 44 Yards
61/62 PAT
Comments
ITG Next Georgia Special Teams Player of the Year
The Fitzgerald family includes a long line of Georgia high school kickers, including his dad and brother Ryan, who kicks for FSU.
Mr. Dependable
Brett Fitzgerald is the guy you want kicking the game-winning FG.
Landon Shaffer, East Paulding Class of 2025
2022 Season (Freshman)
Connected on 33 of 34 PAT.
Hit 7 of 9 FG attempts.
Longest in-game kick was 45 yards; has hit a 62-yarder in practice.
Comments
Shaffer has a monster leg.
Pro Kicker.Com and Ray Guy Kicking Camp rates Landon as Five-Star Kicker and Four-Star Punter.
Kicks off the ground – no tee.
Nicholas (Nick) Tyre, Bainbridge Class of 2024
2022 Season (Junior)
Connected on 7 of 10 FG attempts.
Hit two FG from 40 yards out.
Long was from 41 yards; no attempts longer than that.
Had a 40-yard FG and 45-yard punt in same game.
Comments
Tyre has been the Bearcats kicker and punter all three years of high school career.
Career stats include 101-of-108 PATs, 14-of-21 FG attempts, and 41 touchbacks.
Solid as they come.
Hudson Hanges, Woodward Academy Class of 2024
2022 Season (Junior)
Made 56 of 57 PATs.
Connected on 12 of 19 FG attempts.
Long of 47 yards.
Comments
Career stats include 64-of-65 PATs and 12-of-19 FGs (all FG attempts were last season).
Kohls 4.5 rated kicker and top 100 nationally.
Devin Pugh, Loganville Class of 2024
2022 Season
Connected on 5 of 6 FGs, with long from 45 yards out.
Successful on 23 of 24 PATs.
Comments
Pugh is considered one of the top combo kickers (punt and kick) in Georgia high school football.
Only one missed FG and one missed PAT.
Oliver Castaneda, Hiram Class of 2024
2022 Season
50 of 54 PATs
3 of 3 FG attempts
Long of 36 yards
Comments
Despite attempting only three FG attempts last season, Cataneda is one of the state of Georgia's highest-ranked kickers by several of the kicking camps. Kohl's ranks him as a five-star kicker, and he is an exceptional punter, also.