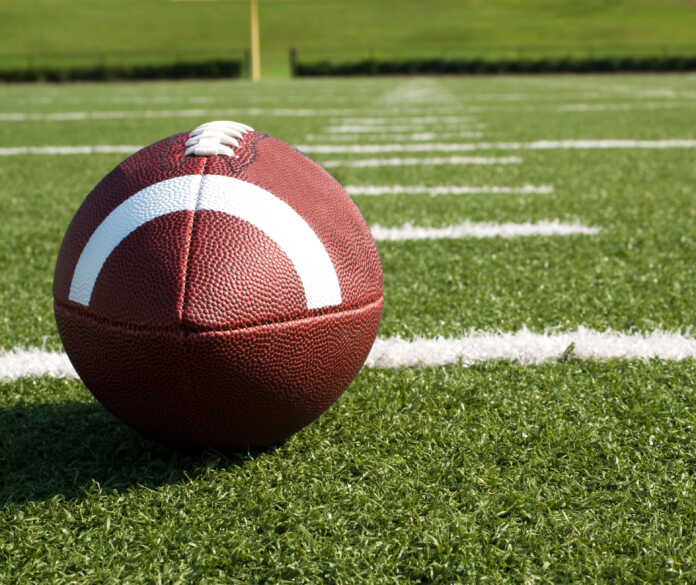 With the start of the Alabama high school football season looming next week, we conclude our preseason series of the state's top players at each position by taking a look at the top defensive backs, a list that features both safeties and cornerbacks. (Rankings according to 247Sports Composite.)
10. Cameron Pruitt (Theodore)
We begin our list of the top defensive backs in Alabama high school football with Pruitt, who is entering his senior year at Class 6A's Theodore. The four-star Miami commit was one of the state's top safeties a year ago, amassing 99 tackles, 15 TFL, and 2 sacks.
9. Shemar Welch (McGill-Toolen)
One of the top Alabama high school defensive backs returning in Class 6A is Welch, who comes in at No. 9 entering his senior campaign at McGill-Toolen. The three-star prospect saw time primarily at cornerback a year ago.
8. Rydarrius Morgan (Central-Phenix City)
Morgan is arguably the biggest name at Class 7A's Central-Phenix City, which boasts one of the state's top secondaries. The three-star Alabama commit is coming off a season in which he had 50 tackles, 4 TFL, and 2 INTs at safety for the Red Devils.
7. Damian Thompson (Mars Hill Bible)
Thompson, a senior at Class 3A's Mars Hill Bible, is a four-star prospect who played numerous roles last season for a Panthers team that reached the second round of the state playoffs.
6. Jayden Lewis (Anniston)
Lewis is a senior at Anniston in Class 4A and a four-star Auburn commit who played multiple roles for a Bulldogs team that reached the state quarterfinals a year ago.
5. Travaris Banks (Hillcrest-Tuscaloosa)
The top five of our list of best Alabama high school defensive backs begins with one of the state's biggest offseason transfers. Banks, a versatile defensive back, joins Class 7A's Hillcrest-Tuscaloosa from 6A's Northridge. The four-star Ole Miss commit had 42 tackles and 6 PD a year ago, and he also accounted for 1,000+ yards and 8 touchdowns on offense.
4. A'Mon Lane (Moody)
Class 5A's lone selection is Lane, a cornerback who is entering his senior season at Moody. A four-star Auburn commit, he had 55 tackles and 9 PD last season for the Blue Devils.
3. Jaylen Mbakwe (Clay-Chalkville)
One of the state's top athletes – he also ranks fifth on our list of the state's leading wide receivers – Mbakwe is a five-star Alabama commit. He saw time defensively for Clay-Chalkville a year ago, while also catching 16 passes for 393 yards and 5 touchdowns in eight games.
2. Anquon Fegans (Thompson)
Easily the state's top safety is Fegans, who is entering his junior season for defending Class 7A state champion Thompson. The highly-rated four-star USC commit is a multi-year starter in the Warriors secondary, and he's coming off a 2022 season in which he had 67 tackles and 9 INTs as a sophomore.
1. Na'eem Offord (Parker)
A two-way player at Class 6A's Parker, Offord holds the label of Alabama high school football's top cornerback entering the 2023 season. A five-star prospect in the 2025 class, Offord is fully in the conversation over who is the nation's top cornerback after a season in which he amassed 13 tackles, 2 TFL, and a sack, as well as accounted for 700+ all-purpose yards and 6 touchdowns offensively.
Honorable Mention
Elijah Hall (Booker T. Washington)
Xavier Johnson (Muscle Shoals)
Dre Kirkpatrick Jr. (Gadsden City)
Kaleb Harris (Thompson)
Jay Harper (Valley)
Michael Igbinoghene (Hewitt-Trussville)
Tevis Metcalf (Clay-Chalkville)
Jayden Coleman (Central-Phenix City)
Joe Lott (UMS-Wright)
Jiquan Sanks (Central-Phenix City)