Shannon Brown has a story to tell. It's the story of how one of the most highly-recruited players to ever play for Cook High School came out of the state of Georgia, fell short of his football dreams, picked himself back up, and, with lessons learned, turned it around. It's the story of his journey and the many people and places he encountered along the way.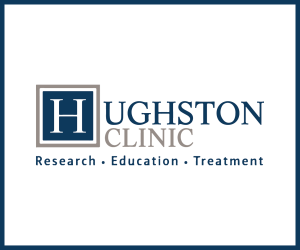 Brown was a standout two-way player for the Cook Hornets from 2008-11, playing both running back and linebacker. In his very first year of high school football, his freshman season, Brown led the team with nearly 1,200 yards rushing and racked up over 100 tackles. He earned First Team All-Region honors and played a big part in the Hornets' success during that 2007 season, which included a 10-4 record and a trip to the semifinals, held at the Georgia Dome. 
Brown would continue to shine during the remainder of his career at Cook, especially in his senior season of 2010. Cook started the season by knocking off the highly ranked 7A Colquitt County Packers 15-9. Then head coach Ken Cofer remembers how his 2A team entered the game against the bigger and favored Packers at their home stadium and walked away with an improbable win. 
"I remember our guys giving it all they had, especially Shannon," said Cofer. "Shannon was at the point of overheating, so we gave him ice packs. I remember he looked up at me and said, 'Coach, that is the hardest I've ever played anywhere.'"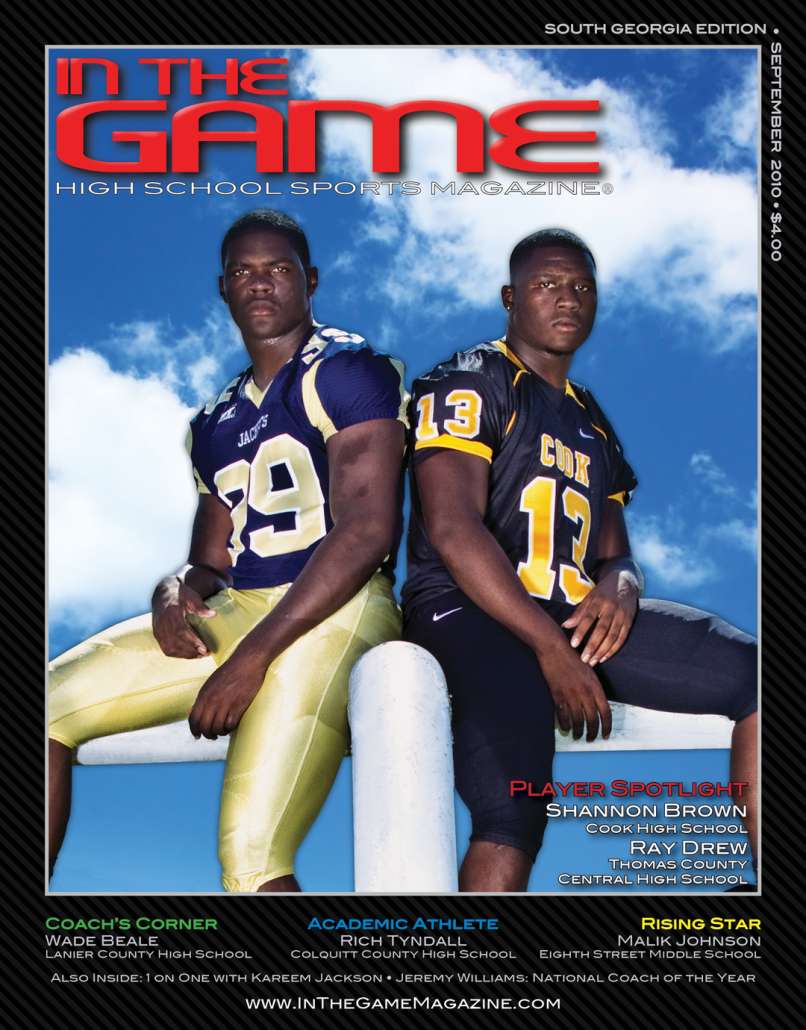 That passion combined with his pure God-given talent made Brown one of the most sought after recruits coming out of high school that season. Brown had many offers to consider, with his list narrowed to Alabama, Georgia, and Miami. In the end, Brown decided on coach Nick Saban and the Crimson Tide. But, Brown's dream of playing big-time college football would not start in Tuscaloosa in front of 100,000 screaming 'Bama fans. That would have to wait. 
Due to low grades from his first two years of high school, Brown's transcript was flagged at Alabama, meaning he would have to go the JUCO route, which meant starting off his college career at East Mississippi Community College. If it sounds familiar, that's because East Mississippi Community College was the school primarily featured in the Netflix documentary "Last Chance U."  It's where student-athletes, like Brown, go to get their academics in order before they can move on to their original school of choice, and that's exactly what Brown did. 
He studied hard, did well in his classes, and made the grades. But, there was another problem.
 "I wanted to be closer to home," said Brown. 
He had been born and raised in Adel, Georgia, and had never really ventured too far beyond the Cook County line. So, here he was, farther from home than he had ever been. Whether it was the fact that it wasn't the bright lights of SEC football or just that he missed home, Brown wanted to leave. He told East Mississippi coach Buddy Stephens that he wanted to go back to Adel. Stephens gave Brown a prophetic warning: "If you leave here, it will be the worst decision you ever make."
Looking back, it may have been.
Brown left East Mississippi Community College and transferred to Georgia Military College in Milledgeville, Georgia, less than three hours from home. He also seemed to have found a football home, at least early on. In his first game with the JuCo Bulldogs, Brown set a school record from his linebacker spot with 17 solo tackles, 21 total tackles, and a sack.
But, soon afterward, a shoulder injury would start a backward slide for Brown. He missed practice time, which led to missed classes. What had been a great start in his second chance was now fading away. His brief run at Georgia Military College was over. 
"I was kicked out of school," said Brown. 
Unfortunately, that wasn't his only problem. He now had East Mississippi Community College demanding the tuition payment for the short time he spent there. The problems were compounding. 
"That's when my problems really started to add up, and it became too much," said Brown. 
Brown decided to go back to Adel and start over. He leaned on one of his many pillars of support, who were there trying to help him along the way. 
"I reached out to Danny and Teresza Emrich, and they were there to help me so much," said Brown. 
With the help of the Emriches, Brown began attending church with the family and decided to get baptized. 
"I was ready to put everything behind me," said Brown. "I wanted a new beginning."
After spending a month in Adel, deciding on his next move, Brown reached out to his cousin, Thad Williams, who was also a high school teammate. Williams was attending school and playing football at Hutchinson Community College in Kansas. 
The Emrich's helped Brown with the purchase of a plane ticket, and in January 2012, Brown was off to his third school since leaving Cook High School in an attempt to kickstart his college football career. However, like the previous stops, the opportunity at Kansas immediately hit a snag: Before Brown could play one down of football, the head coach called him into his office with more bad news. The coach told him that he had to pay the bill from East Mississippi before he could be ruled eligible to play at Kansas. 
As before when the many supporters of Brown came through, this time it was Cofer, his former high school coach, who agreed to pay the outstanding tuition due to East Mississippi. That freed up the former Cook star to begin playing football at Hutchinson, but lady luck was once again not on his side. Just like that, Brown was not in Kansas anymore.
With three collegiate opportunities not working out, Brown needed to find a football home. He learned of Nassau Community College in Garden City, New York, and gave the coaches a call. They told him that they would love to have him and to get there as soon as possible, which Brown did. What the coaches failed to mention was that there weren't any dorm rooms and that players were responsible for their own housing and transportation, which Brown didn't have.
The South Georgia native found himself in a dire state: He had no place to stay, no way to get around, and it was January in New York state. Once again, Brown was left out in the cold with no football home, but the spirit to play football was still very much alive inside him, or so he thought. After calling around, he found Arizona Community College, who told Brown to come on out. So, with yet another invitation, he got on a plane and headed west to Arizona. 
It was January 2013, and it appeared that Brown had found a home. He went through spring practice with his new teammates and did pretty well, but, as Brown put it, he just wasn't feeling it anymore. 
"I could tell that my fire was dwindling," said Brown. "I wasn't feeling like Shannon Brown anymore. I started smoking a lot of weed; it was everywhere." 
Brown was caught smoking pot, which led to his dismissal from the football team. His coach texted him in the middle of the night to tell him to finish his spring semester and to not come back. 
As soon as it started, it was over at Arizona Community College. Brown knew this was probably it, and the reality of it all began to weigh him down. 
"I was low, low, low," said Brown. 
One last Hail Mary attempt at college football did not materialize, and his dream of playing football was over. Unfortunately for Brown, his misfortune was not over. In fact, things were about to go from bad to worse.
At the end of 2013, Brown returned home to Adel without a job or any plans. Since his dreams of playing football were long gone, he turned to selling drugs. The problem, other than the obvious pitfalls, was that Brown was well known and everyone knew he was back home. In a small town like Adel, there's no way to hide it. 
Within a couple of months of being back home, local law enforcement raided Brown's home, where they found crack cocaine and marijuana. He was arrested and taken to jail, where he was able to post bond until his court date. 
Once he was released on bond, Brown returned home, where trouble found him yet again. His cousin stopped by the house, and an argument broke out. The situation got out of hand. His cousin pulled out a gun and shot Brown in the hip. Lying in the front yard of the home where college coaches Mark Richt, Nick Saban, Kirby Smart, and many others visited, was former Cook High football star, Shannon Brown, bleeding profusely from a gunshot wound. This was not how the script for the young star's life was supposed to be written.
Before an ambulance could arrive, neighbors and a family member took Brown to the local Cook County hospital, which was not equipped to handle the major gunshot wound Brown had received. He had to be life-flighted to the nearest trauma center, which was in Macon, Georgia. 
There, doctors performed emergency surgery and were able to stop Brown from bleeding to death. Despite being able to save Brown's life, the doctors told Brown and his family that the young athlete may never walk again. 
"I was scared," said Brown. 
The doctors performed another surgery where they implanted an artificial hip and an artificial femur bone.
Brown healed enough to attend his court date in August 2015, and he had a list of character witnesses who testified on hiss behalf. He avoided jail time and was sentenced to 20 years of probation. He considered himself fortunate.
Then, in the spring of 2016, trouble found the former Hornet superstar yet again. Brown was arrested for selling drugs to an undercover agent, which meant jail time. 
"I sat in jail for five months on the probation violation," said Brown.
Those five months were enough for him. They gave him time to clear out his system and his mind. 
"I spent a lot of time in that jail thinking about what I had done and that I needed to get right," he said.
Once he served his time, Brown entered a drug rehabilitation program, which put him back on the path to recovery. He is still in the program as of today, which has kept him clean from drugs for four years.
Brown is working and hopes to start school soon. With the classes and credit accrued during the past few years of attending different colleges, he is close to completing the requirement for an associate degree. He hopes to become a teacher and coach football. He said that by sharing his story, he hopes it will change the life of a young athlete or student who is headed down the wrong path. If that is the case and even one person is helped, Brown's experience will not have been in vain.
Brown runs into people every day who tell him of games they remember him in and how they thought he was one of the best to ever play football at Cook High School. While he is grateful for the memories everyone has of him from his playing days, Brown wants to focus on what he can do now, as a member of the very community that helped him through tough times.
"Everyone remembers me for what I did as a football player – and don't get me wrong, I'm grateful for that – but I want my community to know and appreciate me for what I'm able to do now," said Brown.
Yes, his football career may be over, but Shannon Brown plans on doing a lot more living.