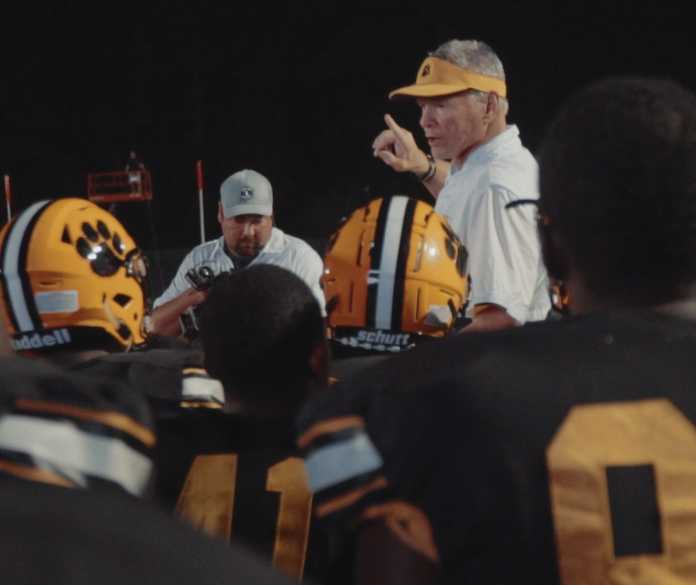 Rush Propst Speaks Out About Valdosta Football, His Future
In a phone interview with ITG Next, Valdosta football head coach Rush Propst shared several thoughts about his current situation, immediate future, and longterm plans. Propst also gave his thoughts on the state of the Wildcats football team, their performance in the spring game versus Jones County, and if he plans on coaching this fall – at Valdosta or anywhere else.
Q: Included on Tuesday night's Board of Education meeting agenda is the line item "Naming of interim Head Football Coach." Do you have any thoughts?
A: "I don't have any comment on that."
Q: Do you think you'll be returning to Valdosta?
A: "I really don't know. That's a good question. I really haven't let it consume my thoughts. That's just not to my advantage to sit around and think about it."
Q: You had mentioned to me that you thought there could be some opportunities in another state with a private school and another public school as far as a coaching position. What can you share with me about that?
A: "You know, the more I look into it (both), I don't think I'm going to go back to a situation that I don't know how the people are. I would certainly like to coach, but I'm not going to just jump into a situation just because I'm itching to coach. I'll stay retired before I take the first thing that comes along."
Q: Did you see the Valdosta spring game and any of the practices? How was it not being there on the sidelines?
A: "I will admit that it has been a little strange. I've watched the game film, and I was impressed with how we were able to run the football. We played a lot of kids and showed the level of our depth. Our defense looked good. We have three coaches who I think are the best defensive minds in high school football anywhere."
Q: Based on what you've seen so far, what kind of team will Valdosta put on the field this year?
A: "Well, we've got the entire offensive line returning, and our defense is solid. I think Sam (Brown, the team's projected starter at quarterback) looked really good, so I like this team. I think fans will be pleasantly surprised when they see this team on the field this season. I think they have a shot at going 8-2 this year."
Q: Are you considering retirement at all?
A: "No, not at all. I want to coach, and I think I will be coaching somewhere again really soon. It may not be this fall. We'll see. But, no, I'm not ready to retire. You haven't heard the end of Rush Propst just yet."
Written by: Phil Jones