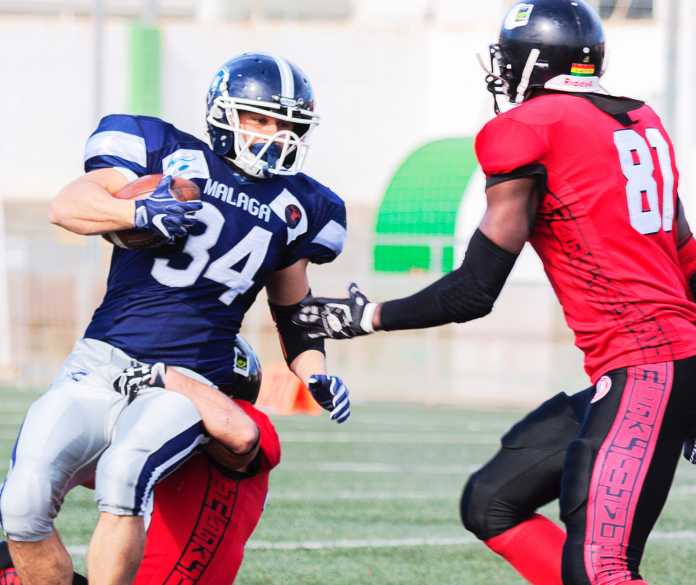 Everything is bigger in Texas, including the passion for football outside the Lone Star State's major metro areas. MaxPreps' preseason Small Town Top 25 rankings feature seven schools from Texas, including the top team overall nationwide and five of the six best.
Ranking 16th are the Gunter Tigers, who went 15-1 last year and lost in the 3A Division II championship game to Franklin. The Tigers' offense was nearly unstoppable last season, averaging more than 50 points per game.
Unfortunately, the main catalyst for that offensive explosion, quarterback Hut Graham, has graduated. On the bright side, Gunter returns Ethan Sloan, an all-state selection who made plays at nearly every offensive position. Defensively, Trey Walton will be an impact player, filling the larger role of Ashton Bennett. Expect yet another deep playoff run out of the Tigers.
One spot ahead of Gunter is Mount Vernon, whose mascot is also a tiger. Mount Vernon fell in the 3A Division I semifinals to Brock, losing in overtime of a thrilling small town Texas football game. The Tigers will likely build on their high-scoring 2021 offense with returning quarterback Braden Bennett and running back Makenzie McGill, who combined for a whopping 6,500 scrimmage yards and 83 touchdowns.
Boone Morris's 37 tackles for loss and 8 sacks will also provide a defensive boost, along with contributions from four other returning starters. With all that returning talent, Mount Vernon may be the 3A Division I state champions this season.
Coming in at No. 6 in the rankings is Brock. After defeating Mount Vernon in the 3A Division I semifinals, the Eagles fell short of a state championship, but will have a chance at redemption with senior quarterback Tyler Moody, who passed for over 3,000 yards and 45 touchdowns in 2021.
Losing running back Kutter Wilson is a blow to the offense, but that might be offset by the presence of Zachary Brewster defensively. Brewster snagged six interceptions and totaled 123 tackles in a breakthrough 2021 campaign. Both Moody and Brewster will serve as team leaders as Brock makes another deep playoff run.
The 5th-ranked Comanches of Shiner High School extended their win streak to 30 with a dominant win in the Texas 2A state championship last season. Much of that success was due to the classification's offensive player of the year, Dalton Brooks. With him returning, the possibility of lengthening the Comanches' win streak is high.
Shiner's main obstacle, however, may be trap games. Last season, the Comanches' offense struggled against Hallettsville and Davenport, opening the door for possible upsets. If they cannot establish an offensive consistency early in the season, Shiner's win streak may be in jeopardy.
It's no surprise to see Franklin ranked 4th overall on the list of small town Top 25 football teams. The defending Texas 3A Division II champions executed a nearly perfect offense on their road to the title, averaging almost 57 points per game and never scoring less than 56 points in October and November.
Their defense was equally impressive, limiting opponents to just over 10 points per game. That defensive unit is bolstered by the return of Bryson Washington, a MaxPreps All-American and a member of the ball-hawking Franklin secondary. It will be nearly impossible to find a fatal flaw in this Lions squad.
A spot ahead of Franklin is Lorena, which defeated Brock in the 3A Division I finals. The Leopards have to replace massive production from the passing and rushing offense, but the receiving game will stay set for the next two seasons, as the team's three leading pass catchers are only juniors.
And all is not lost defensively. Defensive player of the year Joe Gutshall is back, along with Braylon Henry and Kasen Taylor. A late-season matchup with Franklin will quickly become one of the best district games to watch in 2022, as well as one of the best small town football matchups in all of Texas.
Slotting in at the top spot is China Spring. Three years ago, the Cougars finished the season with only four wins. In 2021, the script flipped, and China Spring won all 16 of its games to clinch the 4A Division II title. Much of that success was thanks to quarterback Major Bowden, Mr. Texas State Player of the Year, but unfortunately for the Cougars, he has graduated.
However, both Kyle Barton and Tre Hafford return, and their impacts on both sides of the football are essential to the Cougars' success. China Spring's 2022 opener is against Lorena, a high-quality matchup that will feature two successful teams with new quarterbacks and several returning defensive playmakers. This is a must-watch game for small town Texas football fans – and all Texas football fans, for that matter.