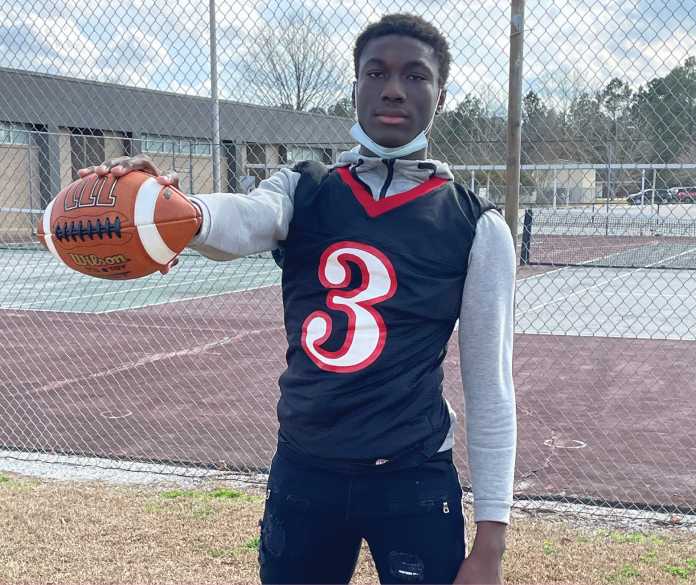 Ousmane Kromah Ready to Take Next Step at Lee County
The name 'Ousmane Kromah' may not exactly roll off the tongue when you first say it, but chances are you will most likely get many more opportunities to say the name of the Lee County resident and student athlete. 
The eighth grader is a standout two-sport athlete at Lee County East Middle School. 
He plays football and basketball, excelling at both sports. 
In fact, his coach at Lee County East, Russ Hayes, says Ousmane may very well be the best he's ever seen. 
"Yes, He's an exceptional athlete, the best I've ever seen," says the coach. "The truth is I don't even know who would be the second best player behind Ousmane. He really is a good player."
Hayes said he first noticed the potential in Ousmane when he saw him play for the first time as a 6th grader.
"Ousmane's older brother, Omar, played for me when he was in the eighth grade. Omar brought Ousmane to practice one day and asked me if he could play. I usually don't let 6th graders play, but I decided to let Ousmane hang around. Well, one thing led to another and Ousmane impressed the coaches enough to let him play in a handful of games as a sixth grader. Then, last year, he played in every game for us. He was our QB on offense, and he played on defense," said Hayes.
In the weight room, Hayes says Ousmane is one of the strongest players on the team.
"He weighs only 187 pounds, but can squat 370 pounds."
Read more in our Georgia February/March 2021 magazine right here for FREE! This issue features Jabari Smith from Sandy Creek, Matthew Cleveland from Pace Academy, and more great athletes.
Click here to purchase the South Georgia print version to have at home!