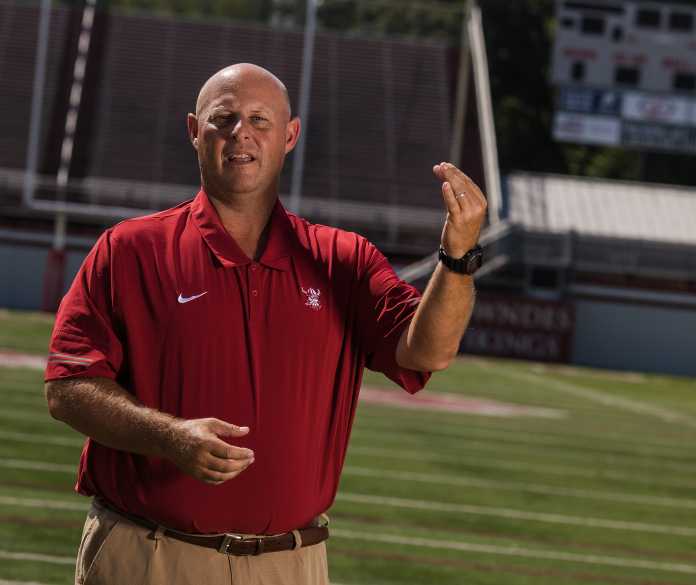 One of the more accomplished high school football coaches from Alabama in recent memory, Jamey DuBose is returning to the state as the new head coach at Orange Beach High School.
DuBose spent the last two seasons at Lowndes High School in Valdosta, Georgia, where he led the Vikings to two straight GHSA 7A playoff appearances. Reaching the state semifinals in year one, as well as the quarterfinals in year two, Lowndes was eliminated by Collins Hill in both seasons, with the Vikings going a combined 20-5 in two seasons under DuBose.
DuBose previously has been the head coach at four schools in Alabama – Central-Phenix City, Prattville, Florence, and Susan Moore – and has a lengthy track record of success in the state. In 14 years as a head coach, Dubose holds a career 137-40 AHSAA record, as well as a 31-10 record in the playoffs.
DuBose won two Class 6A state titles at Prattville, but the veteran coach may be most remembered by his time at Central-Phenix City, his most recent stop before landing at Lowndes in 2020. In six seasons (2014-19) at the head of the Red Devils program, Central-Phenix City made the playoffs each year, won the 2018 Class 7A State Championship, reached the 7A final the following season, and reached the state semifinals in each year from 2015-17.
DuBose now takes over an Orange Beach program that is replacing former head coach Chase Smith, who was named the new head coach at Spanish Fort earlier this year.
The young Orange Beach program went 3-6 during its first-ever season back in 2020, then finished 9-2 in 2021, a season that included a first-round playoff appearance. After playing in Class 2A those two seasons, Orange Beach will make the jump to 4A in the upcoming season and will compete in Region 1.