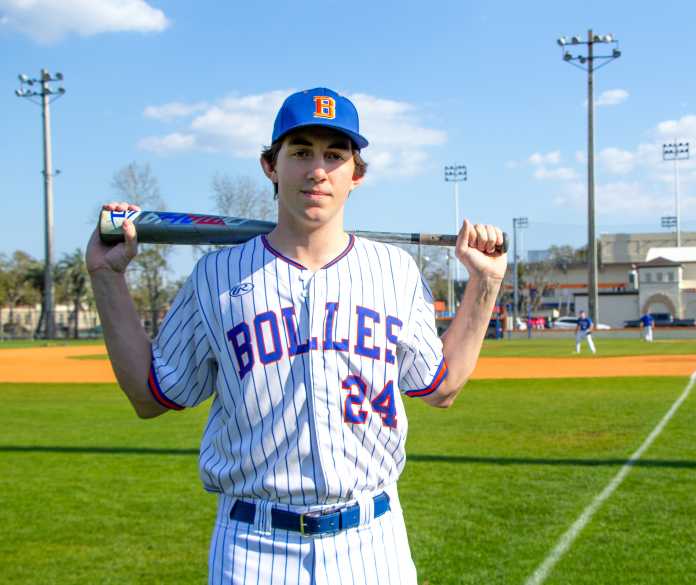 Jackson Baumeister Is a Young Legend in the Making
It's no secret that The Bolles School has produced some of the best athletes in Florida that have gone on to make it as professional athletes. Their baseball program alone has notable alumni players who have or currently play Major League Baseball such as Rick Wilkins, Austin Slater, DJ Stewart and National Hall of Famer Chipper Jones. Senior Jackson Baumeister is the next name you will more than likely see added to that list. The Florida State University commit is making a name for himself here in Jacksonville as one of the top high school baseball players in the state. 
Baumeister has been playing baseball since the age of two. He started playing for a local recreational park at Major Sports Association where it eventually became his favorite thing to do. Growing up he would play the sport with his friends and train up to six days a week, sometimes up to five hours a day. It was during this time Baumeister discovered his passion and made him disciplined, saying it was the best time of his life. Both of his parents played sports in high school so the athleticism was destined to follow. His dad played baseball and his mom played softball, making athletics a big part of his life. 
According to the Prospect Select Rankings, Baumeister is listed as the top 50 nationally ranked high school baseball players, landing his spot at No.10. Although he is extremely honored, he doesn't let those rankings get into his head. His coaches have always told him that he isn't bigger than the game.
"I try not to pay attention to the rankings too much, especially because we're all high school athletes still," said Baumeister. "I'm sure I'm not as good as a lot of kids in the country. A lot of times it'll either just bring you way up or bring you way down and I really just try to keep an even field about baseball and rankings." 
Finish his story in the Northeast Florida Summer 2021 magazine for free here: