Atlanta Football Recruit Isaiah Waller Volunteered at the Polls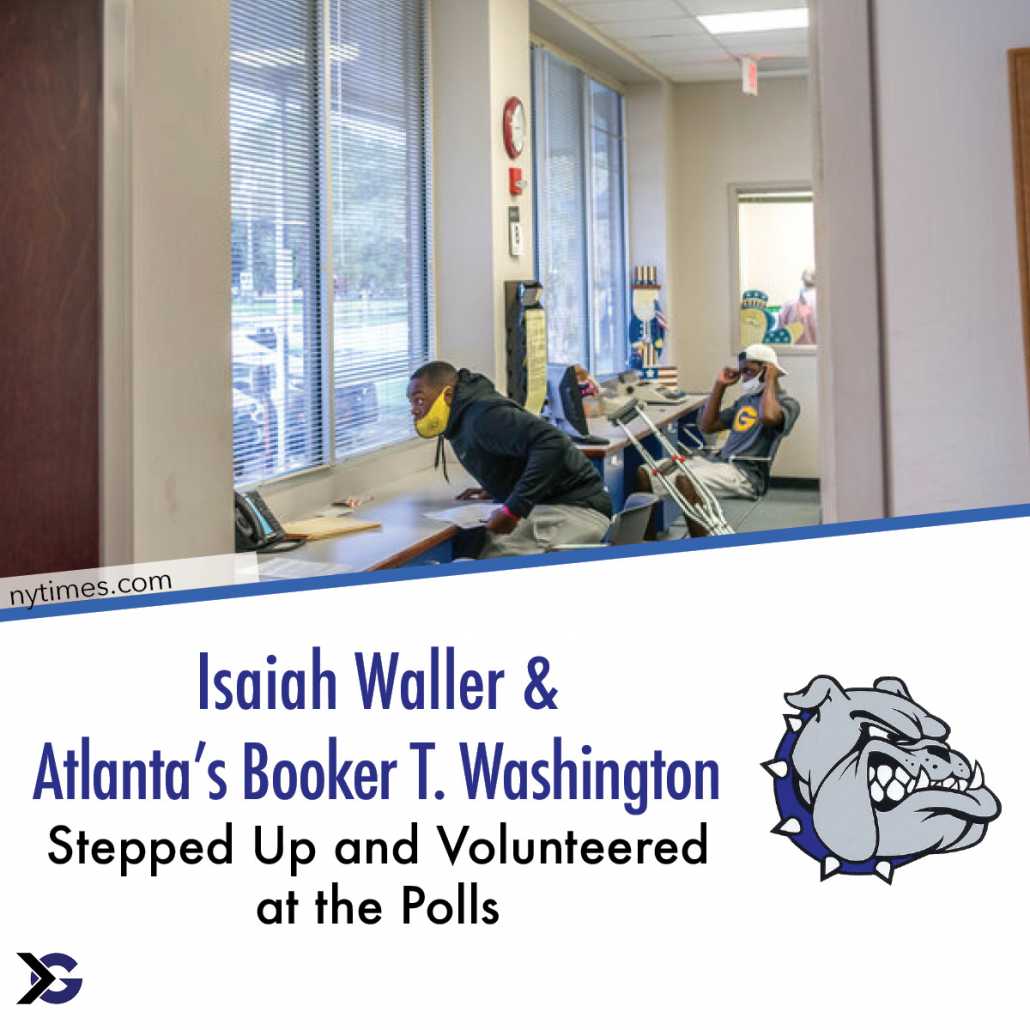 In efforts to support the 2020 presidential election, the Atlanta Falcons reached out to football teams across the state and encouraged these student-athletes to volunteer on Nov. 3 at their local polling sites. Atlanta football recruit Isaiah Waller volunteered at the polls. Isiah, along with several Booker T. Washington students decided to get involved in the process.
"It's something I never really paid attention to because I didn't have a vote, but now that I'm getting older, I'm starting to get more involved," said Waller, 17.
After a zoom call with Falcons players Ricardo Allen, Alex Mack, and Steven Means, the high school football athletes were all on board to be a part of history in the making.