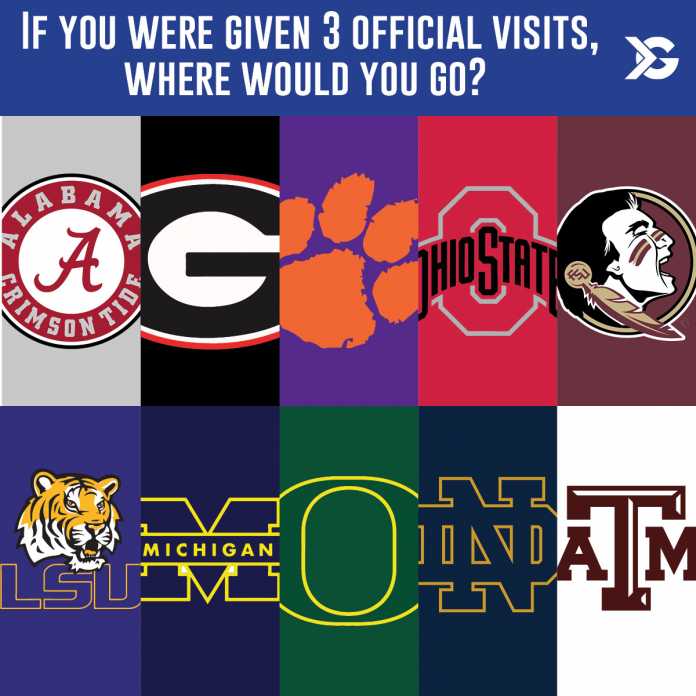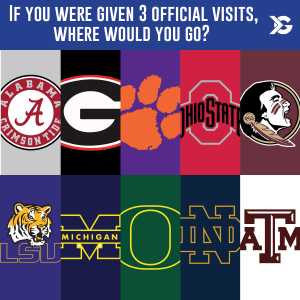 Imagine that you are a top high school football recruit with offers from almost every major college football program. If you were only given three official visits to take to college programs, which three schools would you choose?
Now that the NCAA recruiting dead period is officially over, numerous top recruits are now taking official visits to schools all across the country almost daily now. If it were up to you, however, where would you choose to take your three visits?
Would you choose a favorite such as Alabama, Georgia, Clemson or Ohio State? Or would you choose somewhere else?
Written by: Matt Melton