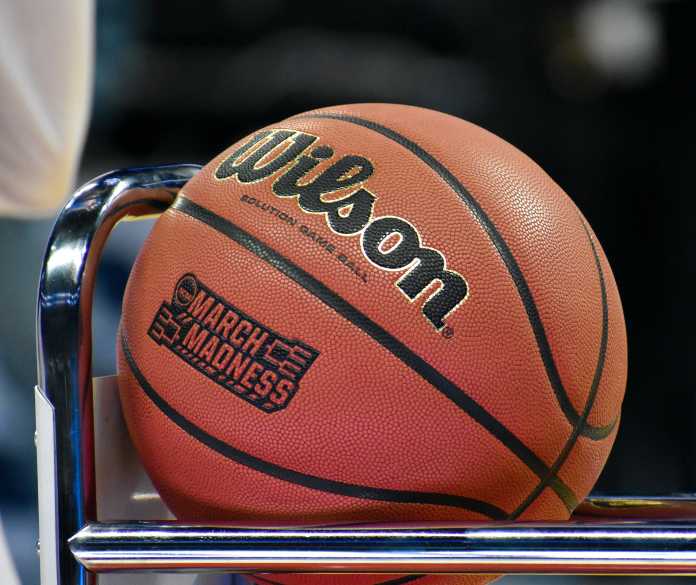 On Dec. 6, 2022, Georgia and Georgia Tech will meet at McCamish Pavilion in Atlanta for the 2022 basketball edition of "Clean, Old-Fashioned Hate". Historically, the rivalry has featured a number of former Georgia high school basketball stars.
Most recently, in 2021, Sequoyah and Wheeler alumni Jordan Usher posted 21 points and four rebounds in the Yellow Jackets' 10-point road win over the Bulldogs. Georgia Tech leads the all-time basketball rivalry between the schools with 106 wins to 91 by Georgia.
This season's Georgia vs. Georgia Tech rivalry matchup includes a combined 11 Georgia high school basketball alumni – seven for the Yellow Jackets and four for the Bulldogs. Seniority is common among all Georgia natives playing in Athens: The Bulldogs' roster includes one senior, two fifth-year players, and a single sixth-year transfer.
Despite the experience, none of those players have had much on-court success. Guard Mardrez McBride, a transfer from North Texas, has seen the most action. McBride's 4.7 points per game at Georgia are a stark contrast from his play at Butler High School in Augusta, where he notched over 18 points and six rebounds per game as a senior, leading his Bulldogs to a playoff appearance.
Braelen Bridges and Jaxon Etter were also great facilitating big men in high school at Union Grove and Etowah, respectively. Both led their squads to the state playoffs as seniors and played a large role in their schools' successes. Lastly, Jailyn Ingram, a transfer from FAU, has yet to see playing time with the Bulldogs this season. Ingram was a star wide receiver at Morgan County, but he proved to be as dominant on the court, helping his team win a state championship as a senior. Ingram also won a state title as a sophomore, posting over 16 points per game early in his career.
Georgia Tech has leaned more on in-state talent for their success recently. The Yellow Jackets' scoring this season has been balanced, with four players each averaging around 10 points per game. Two of them, Miles Kelly and Deivon Smith, were familiar names on the high school landscape a few years ago.
Kelly quickly rose to stardom as a sophomore sensation, leading the Parkview Panthers from just five wins in 2017 to a second-round playoff berth by his junior season. Smith was widely known for his explosiveness at nearby Grayson. The Rams steadily improved from 22-7 in Smith's sophomore year to a whopping 30 wins and just two losses during his senior campaign. His rim-rattling dunks earned him national attention, a four-star rating, and an offer from Mississippi State, which he accepted before later transferring to Georgia Tech.
Kyle Sturdivant and Lance Terry also have made an impact this season at the guard spot. The duo combine for over 13 points per game and are two of the most accurate three-point shooters on the team. Sturdivant formed a deadly guard trio at Norcross along with Caleb Murphy and Brandon Boston, and they propelled the Blue Devils to a 22-win season against national competition in Sturdivant's senior year. His sophomore and junior years were more successful, though, resulting in state championship game appearances.
Terry, a transfer from Gardner-Webb, starred at The Heritage School in Newnan, where he was ranked as the second-best guard prospect in the state behind Sturdivant. He earned several GISA honors before committing to Gardner-Webb over Georgia Tech, Georgia State, and DePaul.
The last three Yellow Jackets from Georgia, Jordan Meka, Coleman Boyd, and Jermontae Hill, have combined for only three minutes of playing time so far this season. Hill is a redshirt freshman from Tucker, where he dominated offensively and defensively. He led the Tigers to back-to-back state championship games, but both ended in heartbreaking fashion against Tri-Cities, losing by three as a junior and by two as a senior.
Meka and Boyd were high school teammates at Mt. Bethel Christian in Marietta, where they played in a balanced offense together for two seasons. Those two years showcased significant improvement in a program that had just launched a few years earlier.
Georgia has won five of the past six matchups against Georgia Tech in the schools' basketball rivalry, including two in a row in Atlanta. The Bulldogs are now under the leadership of new head coach Mike White. Head coach Josh Pastner led Georgia Tech to an NCAA Tournament appearance just two seasons ago and has a balanced scoring offense with several in-state alumni. Will those hometown heroes keep bragging rights in Atlanta, or will the Bulldogs reclaim glory with a road win?