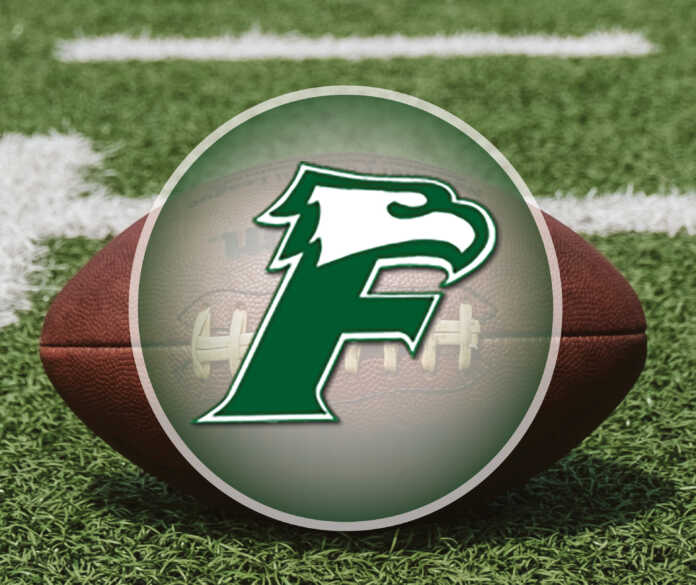 Falcons Alumnus Will Lead Team in 2023
The Flanagan High football program is hoping one of their own can return the Falcons to their championship-winning ways. But new head football coach Marlon Robinson knows a state title may take some time.
"I want us to win three district games and six games overall," Robinson says. "The three district wins would get us in the playoffs, and that's important."
If anyone knows this Flanagan football team and what it's capable of doing, it's Marlon Robinson. He played for and has coached the Falcons, serving as the team's offensive coordinator in 2015, the year they won 12 games and the Class 8A state championship.
The team flourished with Robinson in that role, but he left for Hallandale High School in 2017 and the wheels fell off for Flanagan football. The Falcons finished 1-10 that year and have not won more than five games in the five seasons since.
Now Robinson is ready to turn things around as he takes over at Flanagan. This season will be his first as a head football coach.
"I'm a proud Falcon," he says. "The program has taken a dive these last few seasons, but the vision I have to bring us back is in line with what the school is looking for, so here I am."
Robinson's vision is to run the football with an offense that will take whatever the defense gives it.
"I like an offense that goes downhill, straight ahead, without a lot of lateral movement," he says. "This will be a new offense for these guys, and I will give our quarterback a lot of leeway to make reads and checks, and put control of the offense in his hands."
That quarterback Robinson is referring to will be sophomore Jordan Pidala, who is returning from a season-ending injury last year.
"He suffered an awful ankle injury last season, but when he played, he showed us that he can run the offense," Robinson says. "I have a lot of confidence in him, and we will run him a lot this season."
Pidala's primary target will be a fellow sophomore, 6-foot, 160-pound wideout Rhanyam Kernizan, who Robinson calls "lightning in a bottle."
Another receiver Robinson will be counting on is rising senior Isiah "Zay" Maurice, who averaged 17 yards per catch last season. Freshman Brian Thompson will line up at running back, and Robinson says he will also see time at slot receiver. Robinson will have senior lineman and team captain Michael Chiples back to play left tackle, but says he might see time on the defensive side as well. Andrew Crawley is a returning lineman who could also see action on both sides of the ball this year.
"We want to get our best guys out there – period," Robinson says.
This offseason, Robinson's No. 1 focus is three words: "Bigger, Faster, Stronger." To help him, Robinson is bringing in Performance Training, a group that works with athletes at all levels.
"They are elite, and they helped us get to where we were in 2015, which was to a state championship," Robinson says.
Robinson says he will remind his team of what he has always been told himself: "If you can't get to the dance, we don't stand a chance."
Marlon Robinson wants his Flanagan Falcons to do some dancing in 2023.