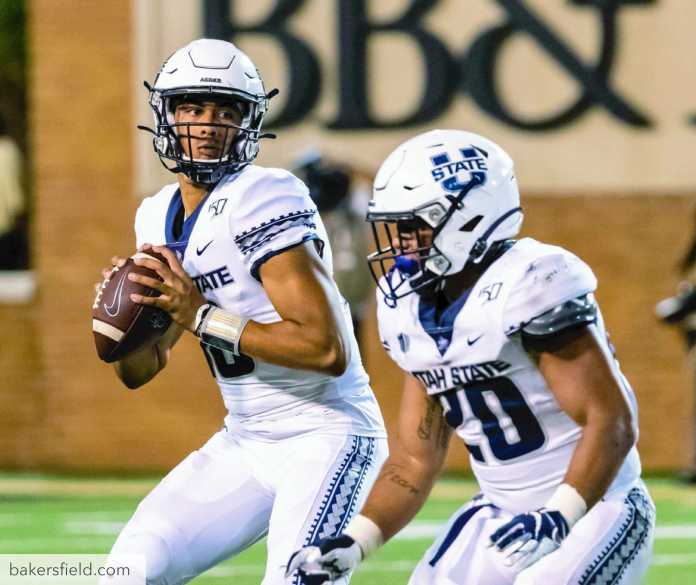 California Football Players to Watch From the 2020 NFL Draft
California doesn't get enough love or recognition for their contributions to the college football talent pool and the NFL as well. Some recent players from California in the 2020 NFL Draft had good rookie seasons and one player in particular is potentially going to be one of the hottest names in the league next season. It's no easy task to make it on an NFL field, or roster for that matter, so it's important to recognize the players who do. Here are a few players that highlight the quality of California high school football who were selected in the 2020 NFL draft.
1. Jordan Love, Liberty High School – Jordan Love is one of the most interesting players in the NFL even though he hasn't taken a single snap. He has been involved in all of the Green Bay drama for the past year and has a good chance to be one of the most notable players to ever come from California in recent memory. The Packers' last two quarterbacks have both been first ballot hall of famers and, while I don't think the expectations for him are that high, all eyes will likely be on Love whenever the team moves on from 2020 MVP Aaron Rodgers.
2. Michael Pittman, Oaks Christian High School – A four-star prospect coming out of Oaks Christian High School, Pittman stayed in California for college, going to the University of Southern California. He was drafted by the Indianapolis Colts in the second round of the 2020 NFL Draft. He is currently the youngest starting receiver on the team and is expected to have a big role in the offense next season, potentially taking over as the primary target for newly acquired quarterback Carson Wentz.
3. Ashtyn Davis, Scotts Valley High School – Davis went to my alma mater, the University of California, and was drafted by the Jets in the third round. He was the highest drafted Cal player from his class and is currently slated to be a starting safety for the Jets next season. New head coach Robert Saleh is considered to be one of the smartest defensive minds in the NFL, and he will have many ways to maximize Davis' skills and abilities. I would not be surprised at all if, over the next couple of years, Davis develops into one of the better safeties in the league and helps lead Saleh's secondary for years to come.
4. Terrell Burgess, San Marcos High School – Terrell Burgess is still playing for a California team down in Los Angeles, a team with very high expectations going into next season. He is expected to step into the starting safety role after the Rams suffered some tough defensive losses in free agency. He showed great promise last year and should play a big part in the Rams' effort to have the No. 1 defense in the NFL again next season.
Written by: Siddarth Srivastava