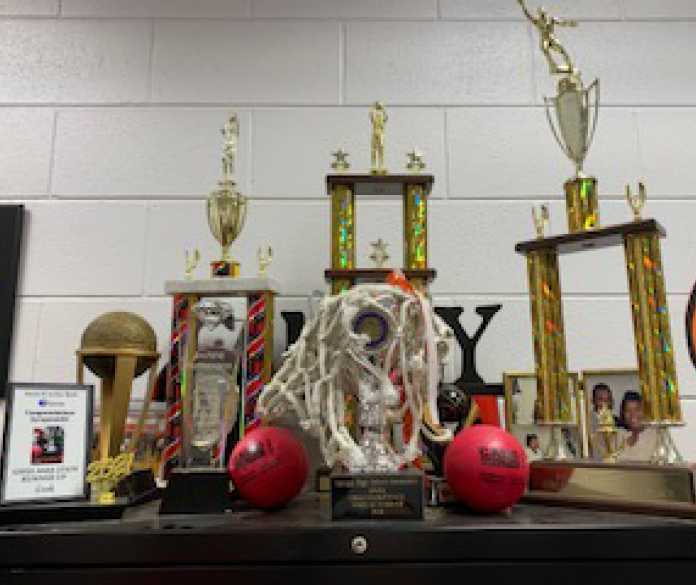 Cairo Syrupmaids: The Year of Rebuilding
With the new basketball season quickly approaching, seven-year head coach Melissa McClendon and her Cairo Syrupmaids are getting ready to defend their class 1-4A region title and deep state title run. This year, though, the team will look very different.
Last season, the senior-heavy Syrupmaids played for the GHSA 4A state championship for the first time in four decades. The Syrupmaids did fall short losing to Carver Columbus by a score of 70-54, but still finished off a successful season with a record of 18-2.
Everyone from the community to the administration to the parents and kids were so excited for the Syrupmaids run in the playoffs. McClendon remembers the experience to be incredibly uplifting and knows that the community is going to support the team through the rebuild, as well.
"I mean there was one time there were so many people offering us meals, we could not even eat it all," said McClendon.
Cairo graduated nine seniors last year, all of which were top tier athletes that were vital to the Syrupmaids success, as five of the nine seniors were All-Region. Twin sisters Ambria and Chambria Vicks both scored over 1,000 points during their career at Cairo. Ambria was also the 2021 class 1-4A Offensive Player of the Year and Player of the Year.
Rebuilding years are tough for any team. But, it will be especially tough for the Syrupmaids as their underclassmen did not have a junior varsity season last year due to COVID-19. While they have a good number of sophomores and juniors on the team by grade, they are really still freshmen on the court.
"We have some juniors this year, but they did not get to play last year since we had nine seniors and they did not have a JV season," said McClendon.
There will be three returning athletes from last year's team in Kelia Miller, Christy James and Kendra Speed. There will also be four seniors on this team, so the Syrupmaids will be able to lean on them for guidance and leadership when needed.
"The seniors that we do have, and juniors are really trying to step up and be leaders," said McClendon.
Cairo is scheduled to host the Cook County Hornets on November 23 for their first scrimmage game of the year. Cook County also lost a significant number of seniors, so this is going to be a very equal scrimmage game, said McClendon.
Though Cairo will be young and in-experienced, McClendon is confident that the athletes will learn to play to their full potential. "Go hard, play hard" is the tradition at Cairo High School and McClendon expects nothing less from her Syrupmaids this season.
Written by: Kennedie Weems
Read more from this issue: