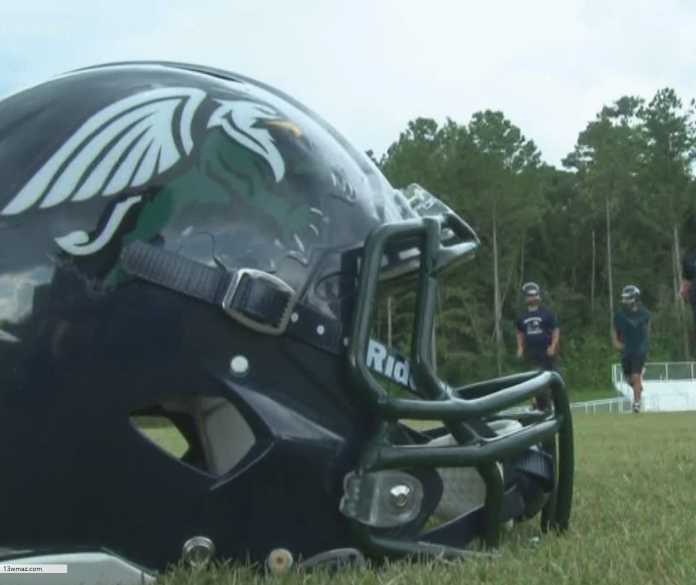 ACE Charter Football Has Most Surprising Upset in Week 6
Every week of the 2021 Georgia high school football season has given us upsets to marvel at and adore. Week 6 was no different. On a Friday highlighted by Rome's stunning upset over No. 3 Carrollton and Thomas County Central taking down 2A's defending state champion Callaway, it's ACE Charter football who takes home the most surprising upset!
Let's start with some background. ACE Charter has a very short history, with their first football season taking place in 2018. They went 4-6 and would not win as many games in any season since. 2020 was their worst year statistically, as they went 2-7, scored 138 points, and allowed 326, all of which set records (and not the good type).
The opening of the 2021 season seemed to mimic that trend of downward collapse, as the Gryphons lost to First Presbyterian Day 48-0. They followed that up with a 27-point loss to Rutland, a program with only six wins in its last six seasons. However, this was Sam Zanders's first game as the ACE Charter football head coach, replacing Jason Stephens, who had been the program's only coach until now. Could they turn this team around in a few years?
Before they could worry about building a competitive football squad for the future, ACE Charter had to take on Wilkinson County at home. Wilkinson entered the matchup at 2-2 and were favored by 31 points as per the Maxwell Ratings.
Not only did ACE win — they blew Wilkinson County out 35-6. As 31-point underdogs, the Gryphons defeated a team they'd lost to by two touchdowns last season.
But how is this the biggest upset of the week?
Going by the Maxwell Ratings spreads, ACE Charter's upset over Wilkinson was the second-largest upset of the season behind Creekside defeating Grayson as a 37-point underdog. Carrollton's loss to Rome as a 21-point underdog statistically did not match up to the Gryphons' win, and neither did Thomas County Central's 14-point underdog victory over No. 1 Callaway.
Oddly, neither of these two matchups even held the spot of second-largest upset this week. That honor belongs to Houston County's win over Newton. Maxwell Ratings had the Bears as 28-point underdogs, yet they pulled out a 20-13 win over the Rams. By the spread, this matchup is now tied for the third-largest all season, along with South Paulding defeating Rome, Coahulla Creek upsetting Northwest Whitfield, Social Circle beating George Walton Academy, Osborne defeating Woodland-Cartersville, and Rockdale County defeating Westside-Macon.
This season is likely to bring several more upsets, especially as region play is set to begin soon in many of the medium or smaller regions in the state.
The question remains: Will anyone top Creekside's upset over Grayson as 37-point underdogs?
Written by: Dhruv Mohan