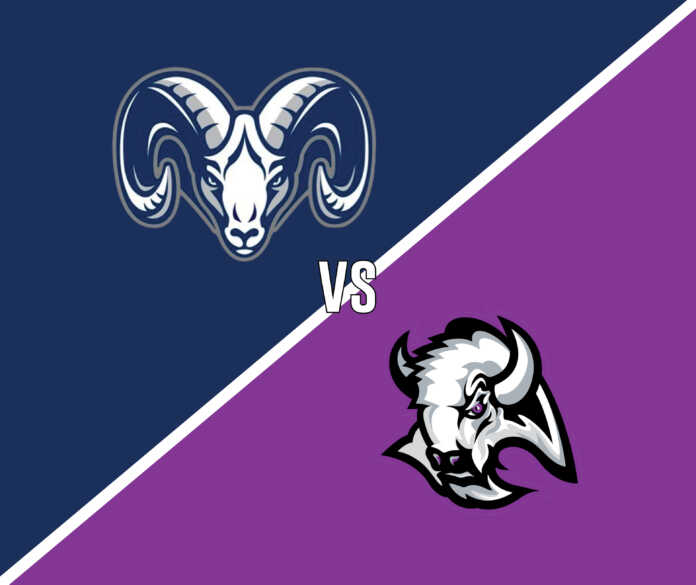 With the 2023 season fully underway, we take a look at some Alabama high school football matchups to watch for in Week 2, as well as make a prediction for each game.
Thompson vs. IMG Academy (FL)
After picking up a season-opening 44-13 win over Opelika last Friday night, Thompson (1-0) faces an even tougher test in Week 2 of the Alabama high school season. The Warriors welcome one of the nation's top teams, IMG Academy (FL), to Alabaster. The Ascenders (2-0) have defeated both Auburn and Central-Phenix City in Alabama the last two seasons, but this matchup with the four-time defending Class 7A state champions is likely to be their toughest yet.
Prediction: IMG Academy 35, Thompson 20
Ramsay vs. Parker
In a high-profile matchup in the Birmingham area, 2022 Class 5A runner-up Ramsay (1-0) hosts one of the top teams in 6A, Parker (1-0), on Thursday night. The Rams are coming off a Week 1 road win at Hueytown in which they defeated the Golden Gophers 28-14, while Parker routed Fairfield by a final score of 55-0.
Prediction: Parker 35, Ramsay 28
Auburn vs. Enterprise
There likely was no result more impressive last Friday night than what the Auburn Tigers (1-0) did, going on the road to defeat Hoover 39-14. Things don't get any easier for the 2022 Class 7A runner-up, however, as the Tigers host a 7A-Region 2 matchup against an Enterprise team that routed Eufaula 63-14 in Week 1.
Prediction: Auburn 35, Enterprise 17
Hueytown vs. Clay-Chalkville
The Hueytown Golden Gophers (0-1) opened the Alabama high school season Friday night with a loss, falling to Ramsay by a final score of 28-14. The Golden Gophers face another big challenge in Week 2 as they host one of the state's top teams in Clay-Chalkville (1-0), which is coming off a 31-0 road win over Briarwood Christian to open the 2023 season.
Prediction: Clay-Chalkville 30, Hueytown 17
Andalusia vs. Anniston
We conclude our list of Alabama high school games to watch with this high-profile Week 2 matchup in Class 4A. Defending state champion Andalusia (1-0) opened the 2023 season in impressive fashion last week, routing Opp by a final score of 42-8. The Bulldogs are set for a tough test in Week 2 however, as they host Anniston (1-0) in a rematch of last season's state quarterfinals.
Prediction: Andalusia 35, Anniston 24
In addition to those five, here are a few more Alabama high school football matchups to watch for in Week 2:
Handley vs. Saint James
Charles Henderson vs. Mary G. Montgomery
Hoover vs. Oak Grove (MS)
James Clemens vs. Mountain Brook