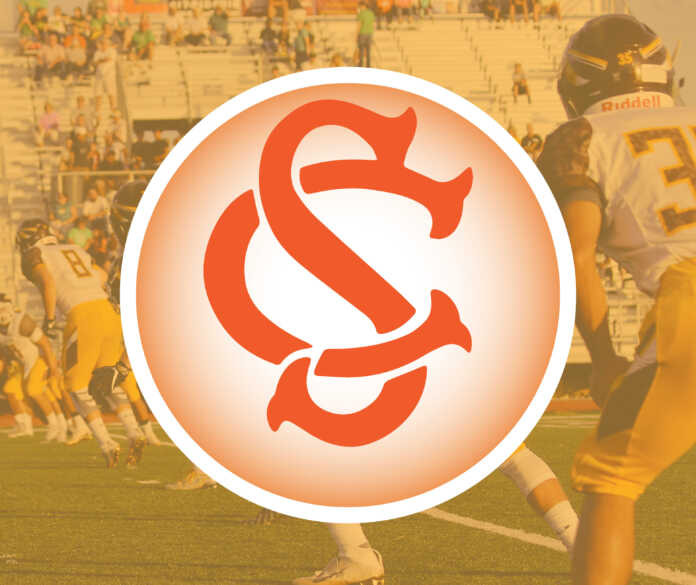 This week's guest for our Florida "4 Questions with the Coach" spotlight is Spruce Creek head football coach Andy Price, who is looking to lead his team back to a district title after going through a mostly rebuilding season last year and finishing 5-5 overall. What will the Port Orange-based Hawks have up their sleeve in 2023? Let's find out Coach Price.
Q. Coach, thanks for joining us for this ITG Next Florida 4 Questions with the Coach segment. Let's start off by talking about last year. Everyone was expecting it to be a rebuilding season, but your Spruce Creek football team jumped out to a 5-2 start and were playing for the chance to win the district title with a win over DeLand. Things didn't work out against your county rival, and in fact those last three games were kind of crazy as you dropped three close games. How disappointing was that for you and your team after getting so close?
A. The last seven days of the season were pretty stressful and a roller coaster of emotions during that time period. First we lost at the end of the Hagerty game on senior night when they converted on a 4th-and-36 with a tipped ball in the end zone to win the game. Then we had to get it together to practice the very next day to get ready for the district title game at Deland. That night we blew a coverage and misdiagnosed a formation and that was the difference in the game. They scored on a long pass play at the end of the first half, and again at the beginning of the second half. Two TDs within four minutes of game time changed the complexion of the night. We cut the lead to 8 and got stops and even had the ball back at the 50 with a minute left, but couldn't convert.
Then three days later we were at Sandalwood, where the game came down to 15 seconds left and a 4th-and-goal at the 2 for them. We stop them, we win; they score, they win. Unfortunately they scored and we lost that one as well. Leaving the field that night we were not even sure if the season was over, since we were mathematically still in the playoffs. Sunday came and we found out we were out. Just a really weird way to end the season that left a bitter taste.
Q. Let's talk about this season and your personnel, starting with the defense. I know you suffered some big losses to graduation, with at least seven seniors from the defensive side moving on. Who are some of the guys you'll have to find replacements for?
A. We will certainly need to have guys step up to replace Jake Battillo and Jesse Smith. Also in the secondary we lost Jarique Cooper at corner. All three guys were four-year program guys who will be very difficult to replace.
Q. Offensively, I know you guys got a big boost from the quarterback-receiver duo of Ezaiah Shine and Tony Kinsler. With those two coming back, how do you feel about your Spruce Creek football team's ability to bounce back and put up points this season? They really did a great job last year, right?
A. I can see us being better offensively with Shine and Kinsler at wide receiver. Also Kam Chamble will be one of our guys we rely on offensively and defensively. Luke Smith is solid and should have a great year throwing the ball to those guys.
Q. Coach Price, what will it take to get back to the level of the 2021 season, when the Spruce Creek football team had nine wins, won the district title, and made the state playoffs? What is the overall approach going to be this year to get your Hawks back to that kind of success?
A. It's going to take our JV guys that are moving up to be ready to take those spots and be productive. You never know what those guys will react like once they are up on the varsity, but they will need to grow up fast in order for us to be in the mix for the district title again. That's always the goal since it comes with the automatic berth into the playoffs, but making the playoffs either way is the goal.