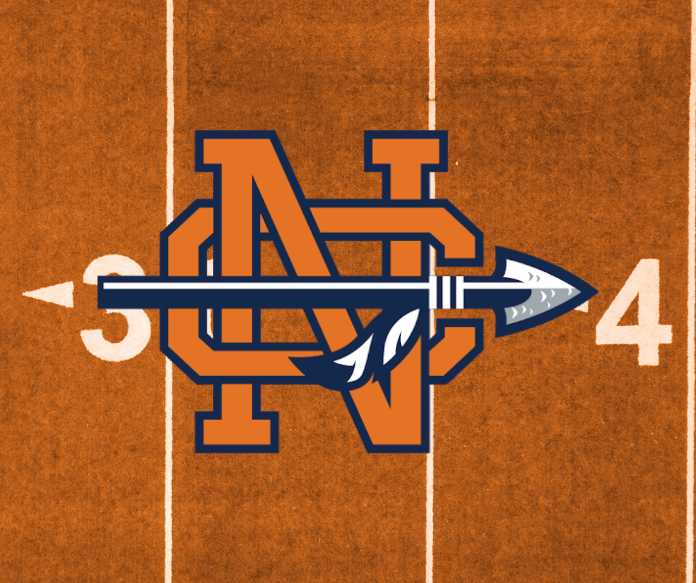 We spoke with North Cobb football coach Shane Queen about the Warriors' disappointing end to the 2021 season, how he'll replace the talented duo of DB Deuce Groves-Killebrew and WR Samuel Mbake, and what fans can expect going into 2022.
Q: Coach Queen, you will kick off year number 17 as the head football coach at North Cobb. How would you describe the current state of the Warrior football program after these last couple of 10-win seasons?
A: This year will be my 17th season. Our kids are really hungry after our season-ending loss to Roswell. Our senior leadership is the best I have seen in 17 years as a whole, so the culture is very strong. This is a player driven team.
Winning the region the last two years has been nice, of course, but I would be lying if I said the way our season finished the last two years was not disappointing. We have worked on doing the little things right all offseason and talked about finishing everything we do whether it's in the weight room, classroom, or football field.
Q: Last season, your team had one of the most impressive stretches with big wins against Milton, North Gwinnett, Walton, and Marietta. Your team was really playing as well as anyone in the state at that point. Did you think you had the team to beat in 7A at that point?
A: We won 10 games in a row and were playing well. We lost a playoff game in which we never punted. I know we were one of the most talented teams and did not finish. That is on me. I felt like we could play with anyone last year.
Q: So, let's talk about the upcoming season. Who is going to step up and replace the talented duo of DB Deuce Groves-Killebrew and WR Samuel Mbake? Who else will be missed that is graduating?
A: We lost some great talent. Thirteen of our players signed last year. Our young guys have some big shoes to fill, but I feel like we have developed a program in which the next guy will step up and be ready to contribute. I strongly feel that I have one of the best coaching staffs in the state, and they will have our kids prepared.
Q: How about the talent returning this season. In addition to returning QB Malachi Singleton, who else are the top returners you look forward to having back in 2022?
A: We have three – OL Blake Ellsworth, Marselle Felton, and Robert Grigsby – that have started 24 straight games, so it will all start up front. Ben Hall, a Michigan commit, returns at tailback. David Eziomume and TJ Smith return at WR. Malachi can beat you with his arm or legs. He had 50 total TDs. I strongly feel like he is the best dual-threat QB in the country.
On defense, we have Bryan Graham and Dylan Mann returning at DL, Andrew and Ben Trelles and Cam Owens returning at LB, and in the secondary Jordan Lonas, Caleb Jenkins, and Quentin Ajiero return. We have over 35 seniors, so I am very excited about this team. Go, Warriors!