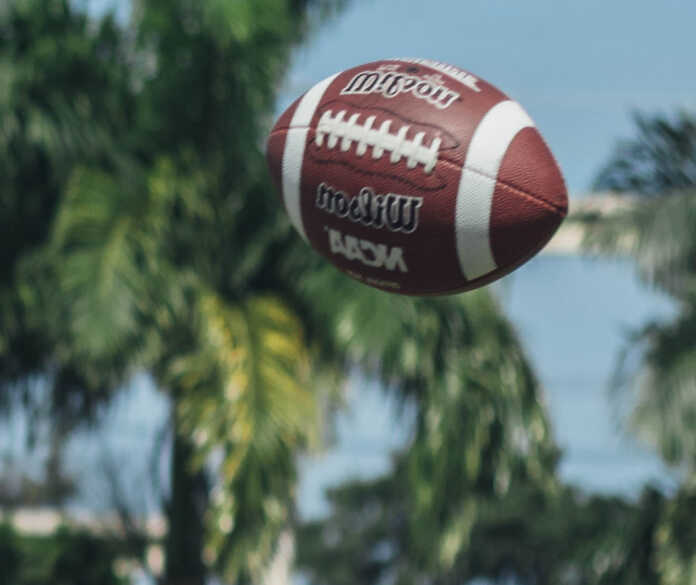 Of the top 10 rising senior football recruits in Georgia, six are committed to a collegiate program. None of the top four players in that class – Mike Matthews, KJ Bolden, Sammy Brown, and Eddrick Houston – have verbally committed as of mid-May. Here are the ones who have chosen a college football program to further their careers.
TE Landen Thomas (Colquitt County)
Just over one month ago, the former Georgia Bulldog flipped his commitment back to Florida State. Thomas has put together a stellar high school career, totaling nearly 1,400 receiving yards in just two seasons as a tight end at Colquitt County. The current Packer originally committed to the Seminoles in April of 2021, but reopened his recruitment and later chose UGA. He reversed that decision this past April.
ATH Kameron Davis (Dougherty)
Davis committed to Florida State in February of 2021 and has remained true to that decision. He projects as a running back in college, but his 2,700 passing yards for Dougherty last season solidify his status as one of the most versatile athletes nationwide. Currently, Davis is the highest-rated four-star prospect of the Top 10 recruits in Georgia.
WR Ny Carr (Colquitt County)
Carr accompanies Landen Thomas on an explosive Packers offense. The team's only 1,000-yard receiver last season is committed to UGA and will provide a speedy target for the Bulldogs' newest quarterback commit, Dylan Raiola. With the graduation of standout running back Charlie Pace, Carr may be thrust into a high-volume role at receiver for his senior season.
LB Myles Graham (Woodward Academy)
The state's second-highest-ranked linebacker chose to follow in his father's footsteps by committing to Florida in August of 2022. Graham transferred to Woodward Academy from Evangelical Christian in Florida last season, but he plans to return home for college football in Gainesville. He played on both sides of the ball for the War Eagles, posting nearly 500 rushing yards to accompany more than 60 tackles defensively.
QB Prentiss Air Noland (Langston Hughes)
Noland is the highest-rated quarterback of the Top 10 recruits in Georgia. The reigning 6A state champion signal caller recently committed to Ohio State. Last season, Noland led the Panthers offense to the most points of any team in state football history, contributing over 4,200 yards and 60 touchdowns in the process. His 104 career passing touchdowns is ninth all-time, and he is in position to pass Deshaun Watson for third on that list with 52 touchdowns.
QB Jake Merklinger (Calvary Day)
Merklinger rounds out to the top 10 as a Tennessee commit from Savannah. The prolific passer at Calvary Day fits well into the Volunteers' big-play offensive tendencies, and his accuracy outside the pocket provides an added benefit for his future. Merklinger's past two seasons have featured 72 total touchdowns to just 10 interceptions, including nearly 700 yards on the ground over his career.