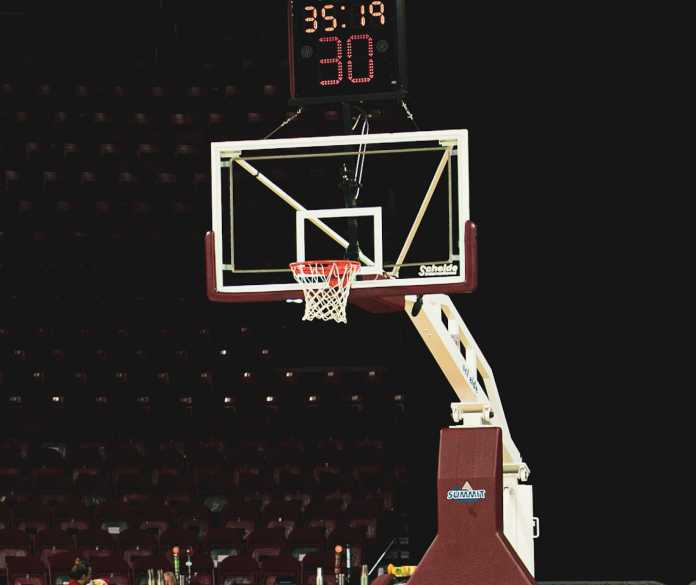 Who Tanked and Who Thrived From the Top 5?
The 2014 NBA Draft was likely the most hyped in league history. Several collegiate and international standouts took center stage, but only a few managed to produce in the NBA. Notable picks included Nikola Jokic, Julius Randle, and Zach LaVine, but none of those three went in the top five. Let's look back at the ones who did make up the first five picks in one of the most highly anticipated drafts in NBA history.
1st Pick
With the first pick of the 2014 NBA Draft, the Cleveland Cavaliers selected Andrew Wiggins from Kansas. Being the best was nothing new for Wiggins, who exited high school at Huntington Prep (VA) as a five-star small forward. He maintained an average of over 23 points per game and 8 rebounds per game throughout his junior and senior years in high school, earning him the distinction of Gatorade National Player of the Year.
Wiggins reclassified into the Class of 2013, allowing him to enroll a year sooner at Kansas, where he averaged over 17 points per game in his one season there. He proved to be a reliable player in the NBA as well, even winning Rookie of the Year for the Minnesota Timberwolves. However, it took a change of scenery to Golden State before he finally claimed his first championship ring.
2nd Pick
Jabari Parker was chosen second by the Milwaukee Bucks. Prior to one dominant season with the Duke Blue Devils, the forward starred at Simeon Career Academy, where he instantly became a sensation after averaging over 19 points per game as a freshman. He was dominant at all facets of the game and continued to receive attention throughout four championship seasons for the Wolverines.
The five-star small forward would have been the best in his class if not for Wiggins' reclassification. Just as Parker came second in high school, he was once again behind Wiggins in the NBA Draft. However, his career was less stable, as he played for six different teams, was never named an All-Star, and was waived by the Celtics in the beginning of the year. Much of this lack of success was due to untimely injuries, impairing what could have been a solid career.
3rd Pick
The Philadelphia 76ers selected a freshman center from Kansas in Joel Embiid, who was born in Cameroon but moved to the United States at the age of 16 to play basketball. After one year without much playing time at Florida's prestigious Montverde Academy, he transferred in-state to The Rock School, where he averaged 13 points and almost 10 rebounds per game. That earned him a five-star ranking and the opportunity to continue his career at Kansas with Wiggins.
Once he was drafted, Embiid's NBA career seemed to be over before it really got started. For three seasons, he rarely played due to successive injuries. Since then, however, he has mostly remained healthy and dominated the league to the tune of five All-Star selections, four All-NBA Second Team selections, and 2022 scoring champion.
4th Pick
With the fourth pick of the 2014 NBA Draft, the Orlando Magic selected Aaron Gordon from Arizona. Just like the three previous choices, Gordon was a five-star prospect in high school, averaging a double-double every year at Archbishop Mitty (CA). Additionally, he won gold representing the United States at the FIBA World U19 Cup in 2013.
In the NBA, success did not come as easily, however. Gordon played for the Magic for eight years, but his biggest highlight came in the 2016 Slam Dunk Contest, where he and Zach LaVine stunned the nation with their creativity. Gordon has had some clutch moments throughout his career, but never fully stabilized into the dominant power forward presence Orlando was expecting when it drafted him. Gordon now plays for the Denver Nuggets and had a season-high 30 points in January against the Clippers.
5th Pick
Ahead of Marcus Smart at sixth, the Utah Jazz chose Dante Exum from Australia. Exum shredded defenses at Lake Ginnindera Secondary College in Canberra, winning the state championship in December of 2013. Additionally, he played Australian rules football, further developing his physicality.
Exum decided against playing college basketball in both Australia and the United States, declaring for the draft directly in 2014. His NBA career with the Jazz was decent at best, and untimely injuries derailed any hope at a sustainable production. After six seasons in Utah and almost three in Cleveland, Exum was waived and left for Europe. He currently plays for Partizan NIS Belgrade of the ABA League.