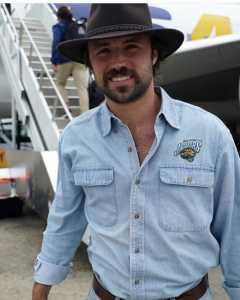 Image courtesy of Gardner Minshew via Instagram
A few weeks back, coach Doug Marrone had a tough choice to make: stick with the scrappy rookie or give the nod to the savvy, expensive veteran. Marrone chose to go with the financial decision and gave the ball to former Superbowl MVP Nick Foles.
I wrote a piece right before the decision was made, campaigning for the Jags to keep riding the wave that gave electricity to the fan base. My reasoning was that the rookie had done enough to earn a starting job. Obviously the Jags front office felt differently.
Foles stepped on the field for his first start since his broken clavicle in a pivotal AFC South matchup against the Indianapolis Colts. Since then, the Jags were outscored 100-44 with Foles at the helm.
On Sunday, the Jags decided to bench Foles for the second half and give the ball back to Minshew. When he stepped on the field, with his team down 25-0, the crowd went nuts. If that doesn't speak volumes about how loved Minshew is, then I don't know what does.
Obviously there are a lot of holes in the team, but Minshew's ability to keep plays alive and get outside of the pocket nullifies the weakness on the offensive front. Sometimes, you can have two great players, but one is going to fit your team better. In this case, Minshew's mobility is a coveted trait that Foles simply doesn't have.
It was recently announced that Minshew will finish the year as the starter. I'm happy to hear this news, and I look forward to the atmosphere that he'll bring this Sunday when the Jags take on the Los Angeles Chargers at home.
---
Written by: Jack Thompson
https://itgnext.com/wp-content/uploads/Minshew-Mania-Web.jpg
2625
3125
Jack Thompson
https://itgnext.com/wp-content/uploads/ITGNext-logo-Black-and-Cyan-300x186.png
Jack Thompson
2019-12-02 17:13:20
2019-12-03 15:59:33
Minshew Mania is Back!