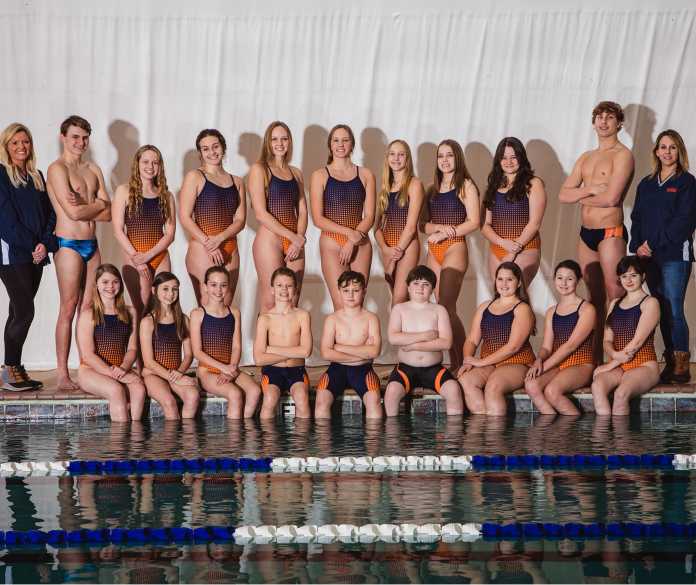 Four years ago, a swim program did not exist at Lowndes County's Valwood School. Today, swimming is one of 13 athletic programs at the school, and in that short time, the Valiants have made a significant splash in GISA competition. 
"My goal of starting the team was to provide another sport for our student athletes to choose from," head coach Kelly Yates said. "Swimming is a sport that offers a host of physical, mental, and social benefits."
Yates handles scheduling, travel arrangements, and other admin duties for the Valiants, while community coach Kate Morgans leads the skills side of the program. Morgans's predecessor during the startup process was Haley Helms, who is a coach for the Valdosta Aquatics Swim Team (VAST) and a key partner for the Valwood program. Valwood swimmers train daily at the Stone Creek Golf Club, VAST's home facility. In addition to GISA competition, Valdosta also schedules meets against GHSA programs to provide more opportunity for its swimmers.
The Valwood Swim Team launched in 2018 as a pilot program with four students who were active members of VAST: Keagan Kon-Korte, Anabelle Melendez, Ryan Rackley, and Coleman Yates (Kelly's son). Melendez and Coleman Yates earned three state championships and three runner-up finishes between them that first season.
"Initially we were just trying it with our students who were proficient," Kelly Yates said. "They were just going to their normal [club team] practices with their coach, and we would go to meets together as a team. We opened it up to anyone the next year, and our team grew to 23 members including JV and varsity."
In 2019, Coleman Yates broke GISA state records in the 50 fly, 100 free, and 50 back. Melendez brought home two championships in the 50 free and 50 fly. Coleman Yates, still only a junior, won the 200 IM in the 2021 GISA State Meet in Atlanta, and Valwood placed fourth overall among 29 teams. Fourteen of the program's 18 members qualified for the 2021 state meet.
Senior Bethany Glen, who finished as the 200 IM state runner-up this year, will be the first Valwood swimmer to compete at the collegiate level. She recently signed a letter of intent to attend Division II Queens University in Charlotte, NC. 
Participants don't have to be elite swimmers to join the program, however; Kelly Yates welcomes all comers as long as they can make it across the pool. 
"They don't have to be proficient in any particular stroke for us to take them," Kelly Yates said. "Once they learn proficiency in freestyle, they can use that skill for club competition, community events, or just as a lifetime activity."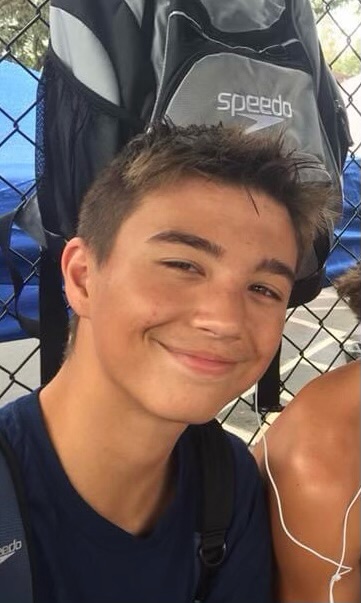 In memory of Valwood Swim Team founding member Keagan Kung-Korte, 2003-2020. He is remembered for his love for others and love for the sport.