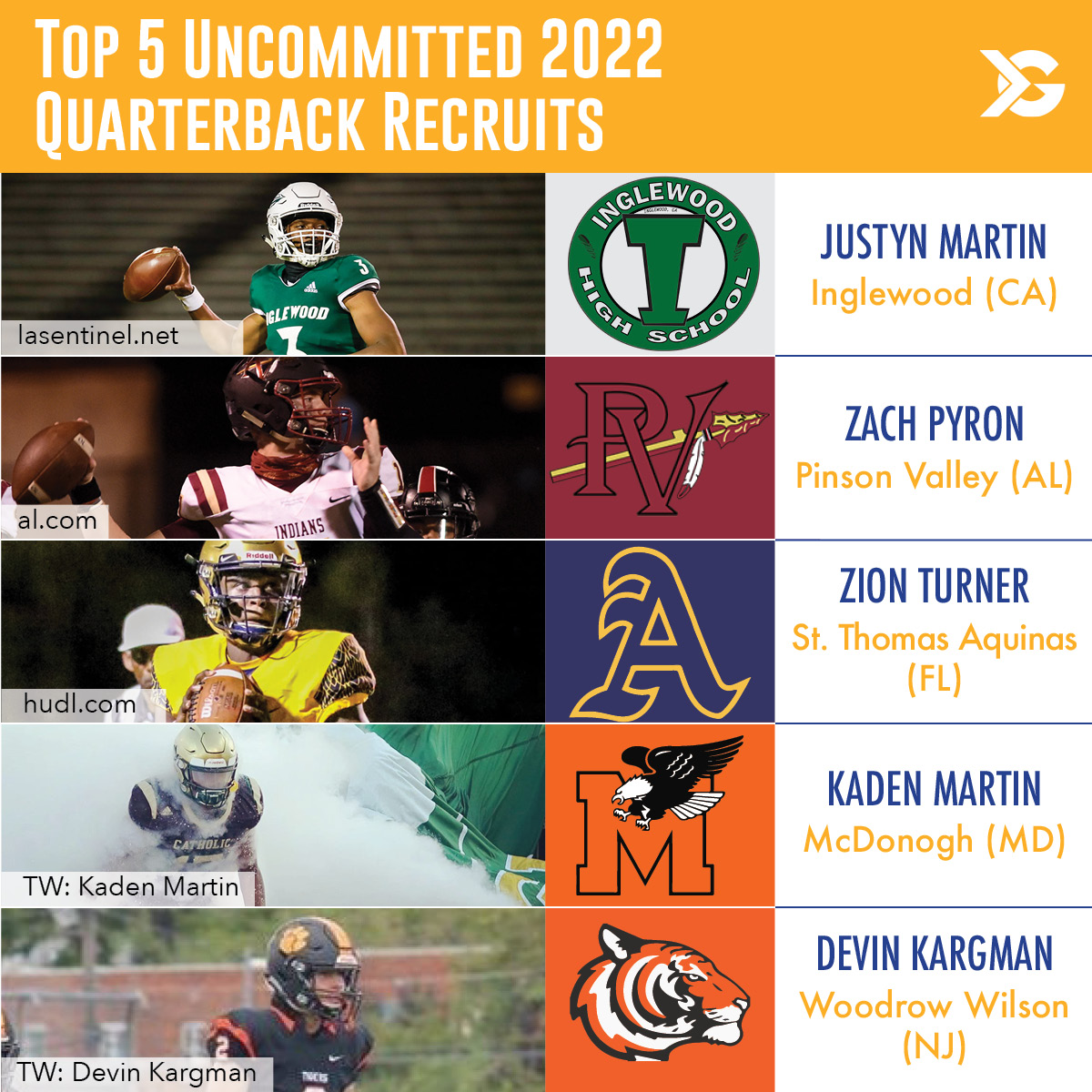 The Top 5 Uncommitted 2022 Quarterback Recruits
With the 2021 high school football season approaching the mid-way point across the country, there are still multiple quarterback recruits that remain uncommitted. While many of the top names are committed, there are a few notable who aren't, including one in particular rated among the Top 20 overall.
Rated as the No. 21 quarterback in the Class of 2022 by the 247Sports Composite, Inglewood's Justyn Martin is currently the top uncommitted signal caller in the country. Rated as a four-star prospect, Martin has interest from numerous schools, most-notably Ole Miss, UCLA, and California.
A few other notables including Pinson Valley's (AL) Zach Pyron and St. Thomas Aquinas' (FL) Zion Tuner, both of whom are rated among the Top 40 overall.
Written by: Matt Melton