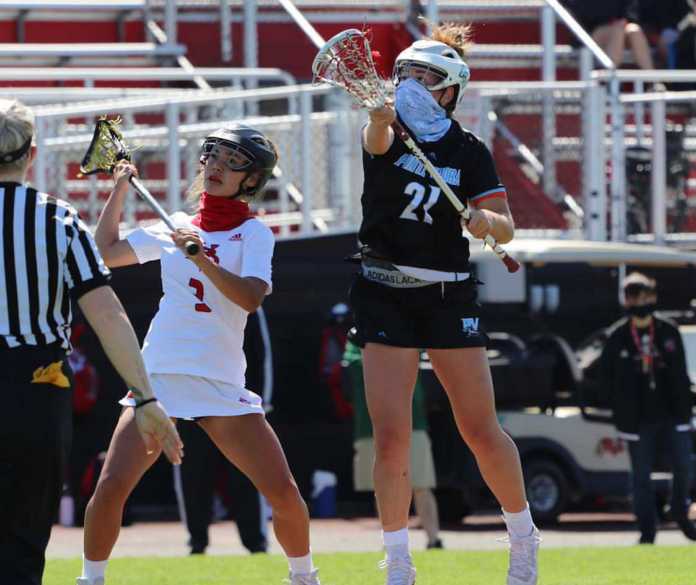 Ponte Vedra's Taylor Rocha Heading to Ohio
Embracing the little moments of the Ponte Vedra High School lacrosse season is what senior Taylor Rocha is eager for after facing some interesting past seasons.
Rocha has now fully recovered from a knee injury as well as dealing with the effects of COVID-19 cutting a previous season short. However, she remains passionate that her team will go far this season. She is an attack and draw specialist which will play an important role in this year. 
"Hard work translates into a championship title," says Taylor Rocha when asked about where she thinks this season will go. She is mostly looking forward to the new memories she will make her senior year that will stick with her for the rest of her life. 
She describes lacrosse as the fastest game that can be played on two feet and a sport that has helped introduce her to a world of connections and a love for the game. Rocha has made lacrosse her own which is "another factor playing into what makes it extremely attractive." Opportunities for her are endless and as an offensive player her imagination is able to take off.
"It had me never wanting to put my stick down," she said. One can tell that Taylor Rocha is fully driven by the game of lacrosse and everything that comes along with it.
Even when touring colleges for her future she couldn't help but still have her lacrosse stick. It has actually become one of her best lacrosse memories. For one to two weeks Rocha and her club team would take a bus along the Mid-Atlantic, start in Florida and end up in Maryland, to be all about lacrosse. They would attend tournaments, hold practices, and of course tour colleges.
Read the rest online for free: