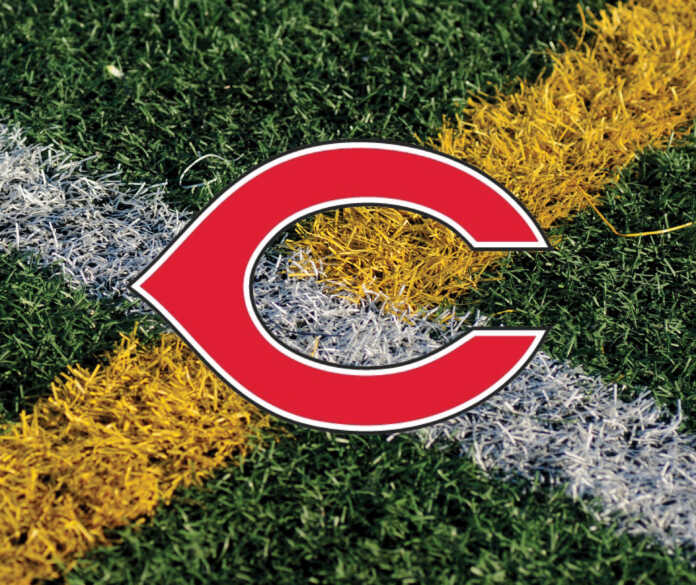 Head Coach Steve Davis Likes His 2023 Colonels Team
Winning football games hasn't been the problem at Plantation. All one has to do is look at the recent win-loss record for the Colonels, and you see a team that finishes well above .500 every year, winning anywhere from seven to 10 games.
Last year was one of those seven-win seasons, but it turned out to be one of the Colonels' most successful in recent years. They won the District 12-3M championship, the program's first district title since 2018. However, Plantation lost to Delray Atlantic the very next week in the state playoffs.
But Plantation head football coach Steve Davis thinks this year's team will give the program the best chance it has had in a long time of winning more than just a district championship. And going further than just the first round of the state playoffs. Maybe even a state title? Davis should know. He's done it before. Just not at Plantation.
The former Ole Miss quarterback began coaching high school football in 1994, three years after graduating from the Rebels program. He coached at Blanche Ely at Pompano Beach and won a state title there in 2002. The man has seen what a state title team looks like, and he likes what he sees with this 2023 Plantation team.
"We had some great players on that Blanche Ely team, and I can see the same kind of talent with this team," Davis said. "I am really excited about this year's team. We are usually always in the mix every year, but I think we will have the talent to match up with some of the teams that have been a problem for us in the past."
A few of the leaders that have Davis optimistic about his 2023 Plantation football team include a couple of transfers, starting with RB Malik Kesley. The Class of 2024 prospect comes to Plantation from Piper High, and he has several college offers, including Bethune Cookman and Miami, OH.
Another transfer who will join Kesley in the offensive backfield is quarterback Jorge (JT) Tabora lll, who comes to the Colonels from Dillard High School. He too is being highly recruited, and he has an offer from Lake Erie College.
Tabora's primary target will be senior Jaden Williams, who is 6 feet, 3 inches and 190 pounds. Williams also will play on the defensive side of the ball, according to Davis.
"He'll likely play safety for us." Davis said, adding that the two-way standout senior has "quite a few offers," including Illinois, Colorado, and Tulane. William's brother, Jace Williams, is an OLB/Star LB, according to Davis, and is one of the fastest players on the team. Jace will likely play only on defense, said Davis.
Jamari "Ghost" Russell is a 6-foot, 3-inch, 240-pound senior DT/DE who recently received his first offer from Bethune Cookman. Another defensive standout who is getting attention from college scouts is Jakobe "Manchild" Striggles, who will line up at MLB, OLB, and DE.
Rounding out the defense for Davis' unit will be junior Ashton Jackson, another DE who Davis calls "an impact player for us on defense." Finally, CB Sharrard Pearce will give Davis and the Colonels another standout player in pass coverage.
Plantation will play in a three-team spring football jamboree on May 20 when it travels to Palm Beach to play Martin County and Dwyer High School each for one half.
"We've got a pretty good squad here – one of the best teams since I've been here," Davis said with the optimism that a beautiful South Florida spring can bring out in just about any coach this time of the year.
But Steve Davis has been around the game a while. He knows.