Houston County High School quarterback Antwann "AJ" Hill Jr. has been named the ITG Next Georgia Male Athlete of the Month for September 2022, presented by Georgia Farm Bureau Insurance. Hill was one of four candidates that our audience could vote for as their choice of Georgia Male Athlete of the Month.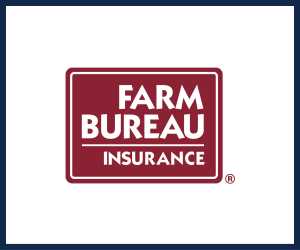 The Houston County Bears currently sit at 4-0 in 2022, having won as many games so far this season as they did all of last season, and have outscored their opponents 224-75 in the process. Sophomore signal caller Hill is a big reason why the Bears are off to such a great start. His completion percentage is an incredible 77% (74-96), while he has thrown for 1,184 yards and 13 touchdowns. He has thrown just two interceptions through the first four games. 
Hill's father, Antwann Hill Sr., said his son has played football his whole life, ever since he was eligible to play organized football, but he wasn't always a QB. 
"AJ has always been a big boy and had to play up in age and size," said Hill Sr. "His first coaches wanted him to play LB, and I thought that was where AJ would probably always play." 
But an injury to the team's QB in Hill's very first game forced his coaches to switch him to QB, and he's played there ever since. 
Hill Sr. said he first realized that his son had the chance to be something special when Hill was in the 9- to 10-year-old league. 
"AJ could really grip the ball and could spin (throw) it, and that's when I thought he may have had what it took to play QB, and it has worked out," said Hill Sr. 
Of course, there were many HoCo fans who assumed early on that Hill would be following in the footsteps of his famous uncle, former Houston County OL Trey Hill. The three-year Bears starter went on to play center for the UGA Bulldogs and now plays for the Cincinnati Bengals. Despite those obvious comparisons, Hill decided that QB was the position for him, and Houston County fans are thrilled with his decision. 
Houston County head football coach Jeremy Edwards, who is in his first year with the Bears, recalled the first time he saw Hill play. 
"I saw AJ play in the eighth grade when I went to watch Warner Robins Middle play Mossy Creek Middle at The Mac (McConnell Talbert Stadium)," he said. 
More recently, Edwards said he had the chance to watch the tall, lanky QB up close last season when Edwards was the offensive coordinator for the Warner Robins Demons and they played Houston County. That was Hill's freshman season and as rivals going against each other. It's a year later, Edwards and Hill are now on the same sideline, and Edwards said he loves what he sees.  
"AJ has been locked in since we got here in January," Edwards said. "He has improved each week and has developed his strengths and improved his weaknesses. AJ does a great job of understanding our offense and taking what the defense gives him. Most importantly, AJ is a great kid from a great family that supports our team and coaching staff."
Congratulations to AJ Hill, our ITG Next Georgia Male Athlete of the Month for September 2022, presented by Georgia Farm Bureau Insurance.