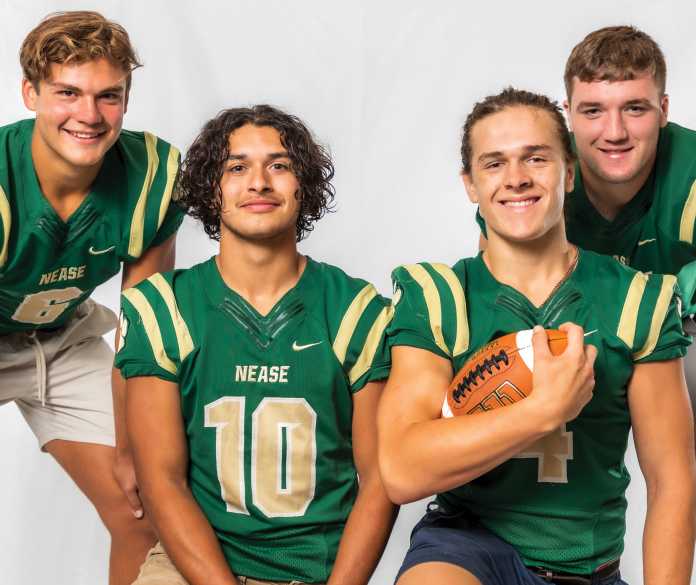 FHSAA Class 8A-5A Football Playoffs Predictions: Round 2
Here are predictions for the FHSAA Class 8A-5A matchups in Round 2 of the Florida high school football playoffs.
Class 8A
Seminole 30, Lake Mary 14
Bartram Trail 28, Apopka 24
Palm Beach Central 30, Vero Beach 20
Treasure Coast 35, Boone 14
Venice 38, Riverview Sarasota 17
West Orange 28, Osceola 17
Western 20, Miami Columbus 24
Miami Palmetto 28, Deerfield Beach 17
Class 8A brings multiple must-see second-round matchups that include what should be some close contests such as Western versus Miami Columbus and Bartram Trail versus Apopka. While there will be a few close games, don't be surprised if we see a few blowouts as well, similar to the first round a week ago.
Class 7A
Buchholz 35, University 20
Nease 17, Niceville 28
Edgewater 38, Lake Gibson 21
Martin County 24, Melbourne 21
Tampa Bay Tech 38, Palmetto 14
Lehigh 24, Wharton 17
St. Thomas Aquinas 35, Miramar 14
Homestead 21, Dillard 28
Class 7A could also see a few blowouts in the second round, as well as what is one of the top games of the week in the state when Edgewater hosts Lake Gibson. In addition to that contest, the Class 7A second round could possibly see multiple one-possession games such as Marin County/Melbourne, Lehigh/Wharton, and Homestead/Dillard.
Class 6A
Pine Forest 28, Riverside 14
Mosley 35, Lincoln 21
Vanguard 30, Lake Wales 17
Auburndale 17, Jones 28
Jesuit 38, Braden River 14
Hillsborough 28, Sumner 7
Plantation 24, Coconut Creek 17
Naples 17, Miami Northwestern 28
Undoubtedly the top matchup of the Class 6A second round comes from Naples hosting Miami Northwestern, while Auburndale hosting Jones is also a can't-miss game. In addition to those two, Vanguard hosts Lake Wales in a tough matchup, while others such as Jesuit and Hillsborough could see big wins.
Class 5A
Baker County 17, West Florida 28
Raines 28, Wakulla 20
Merritt Island 24, Rockledge 17
Bishop Moore 14, Satellite 30
Clearwater 30, Nature Coast Tech 14
Gibbs 10, Sebring 24
Killian 38, Stranahan 14
American Heritage 24, Miami Central 21
Class 5A features arguably the top game in the state when American Heritage hosts Miami Central, as well as another strong matchup between Merritt Island and Rockledge. Don't be surprised if Killian picks up another impressive win this week either, setting up a quarterfinal matchup against the winner of American Heritage/Miami Central. 
Written by: Matt Melton