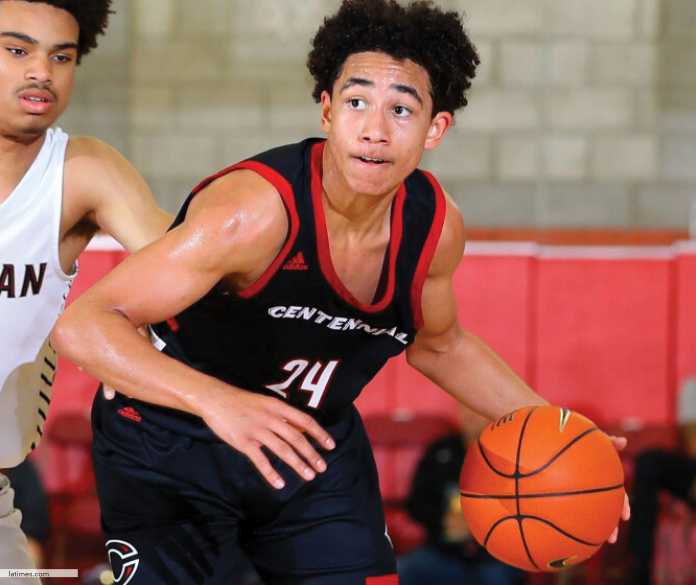 Centennial (CA) VS Duncanville (TX) Basketball Game Preview
After impressive 2020-2021 basketball campaigns, Duncanville and Centennial are on a crash course set for this Friday, November 26th. The Panthers went an impressive 29-1 last season, winning the state championship and defeating six teams by scoring over 100 points. Centennial went 21-2 and knocked off Mater Dei and Sierra Canyon (this year's #1 team) to win the state championship in California. This season's matchup could be one for the history books.
Expectations are high for Duncanville this season. They entered the season ranked 5th in the nation and have filled their schedule with tough out-of-state opponents, including Montverde Academy (FL), Wheeler (GA), and Sierra Canyon (CA). They'll also have to deal with a tough Mansfield team in district. Despite losing several key seniors, the Panthers return 5-star power forward Ron Holland, who averaged a double-double with 13.8 points per game and 10.1 rebounds per game last season. PG CJ Ford will be thrust into a bigger role this season after backing up current SMU player Zhuric Phelps. The same can be said for junior Cameron Barnes, whose 56% field goal percentage last year was second on the team despite averaging only 5.7 PPG. Chemistry among the starting lineup may have been an issue entering this season, but those concerns were squashed quickly as the Panthers beat Shadow Creek 89-38 in their season opener. Shadow Creek went 22-3 in 2020.
Centennial is in a much better place than Duncanville with respect to returning talent. The Huskies lost only two seniors, and 3-star PG Donovan Dent will handle the backcourt while 3-star PF Devin Williams will anchor the frontcourt. Tochi Anigbogu, brother of former Indiana Pacers and UCLA star Ike Anigbogu, will also assist Williams in paint defense. The Huskies may not have the 5-star talent that Duncanville possesses, but their ability to play together as a team certainly makes up for it. Defensively, Centennial was dominant last season, as they held ten opponents to 45 points or less. Any doubts that their defense faded this season were erased by their massive 103-28 win over Paloma Valley in the season opener. The 12th-ranked Huskies do not have as rigorous a schedule as the Panthers, but they will surely be favorites for the state title once again.
Ultimately, this game will come down to the battle down low between Holland and Williams. If Centennial can hold Holland to under 10 rebounds and 20 points, they should have a very good chance to pull off the upset. Chemistry will also be key for both teams, and so will good ball movement. This is an early-season heavyweight showdown, and one you will not want to miss!
Written by: Dhruv Mohan