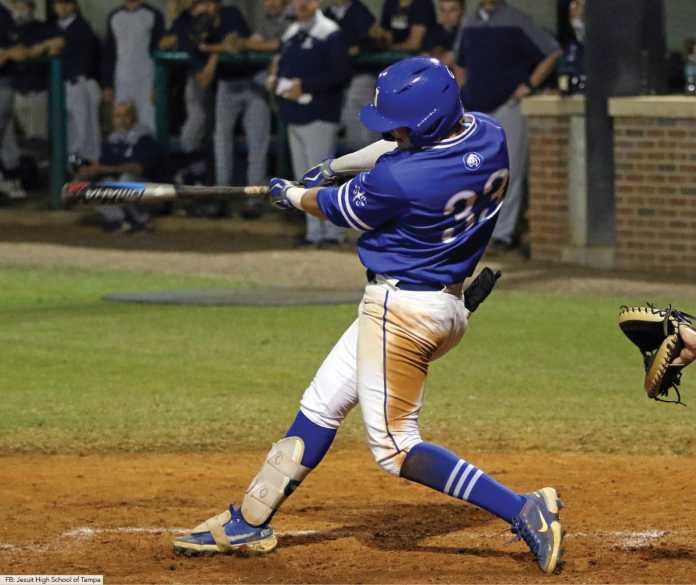 Buford VS Jesuit Baseball: Who Would Win?
What would happen if these two teams met on the diamond? Regarded as the top two baseball teams in the country by MaxPreps, Buford and Jesuit have set themselves apart, but who would win? 
Buford comes in as the No. 1 team in the country at 26-0 and has scored an impressive 208 runs this season while only allowing 23. 
Jesuit comes in as the No. 2 team in the country and sports a .343 team average, led by senior Bradke Lohry batting .417. 
This game would also feature two of the premier pitchers in the country squaring off with Dylan Lesko and Dominic Castellano. 
This would certainly be a matchup of talent versus talent, but which team would come out on top? 
(Stats current as of 04/13.)
Written by: Matt Melton