Recent medical studies have indicated an increase in injuries to the anterior cruciate ligament (ACL) in high school athletes, most notably among female soccer players. The attention focused on ACL injuries increased on some levels when University of Georgia quarterback Aaron Murray suffered a torn ACL in his left knee during a football game in November. Murray was just one of several UGA players who had ACL injuries this season. Georgia coach Mark Richt commented on the "rash" of ACL injuries by saying the injuries happen but that his understanding was that girls soccer has now taken the lead in producing ACL injuries among young athletes.
In the Game magazine recently asked local sports medicine physician and orthopaedist, Dr. Michael Tucker of the Hughston Clinic, 10 questions about himself and ACL injuries in both male and female high school athletes.
In The Game: How long have you been with Hughston?
Michael Tucker: Five years
ITG: What area of medicine do you practice at Hughston?
MT: Shoulder, knee, ankle, foot, and sports medicine
ITG: Are high school athletes with sports-related injuries a part of your medical practice?
MT: Yes
ITG: Considering your experience in the Columbus area, are you treating more athletes with high school sports injuries than in the past?
MT: Yes, because of my specialty in sports medicine
ITG: Do some middle school and/or high school sports tend to have more injuries than other sports?
MT: Football tends to have more injuries because it is a high contact sport.
ITG: Recent published studies have indicated a rise in injuries, particularly injuries such as anterior cruciate ligament (ACL) tears, in female athletes who participate in high school soccer. In your practice, have you noticed more injuries in high school female soccer athletes?
MT: Why young women are two-to-eight times more likely than young men to sustain ACL tears, especially in sports like soccer that involve deceleration, twisting, cutting and jumping, continues to be a challenging question. Differences in the anatomy, knee alignment, hormonal profile, muscle strength, and conditioning of men and women are just some of the possible reasons for the different rates of injury.
ITG: In laymen's terms, what does a typical ACL injury involve?
MT: The ACL lies inside the knee joint in the intercondylar notch, which is a depressed area at the end of the femur. This ligament provides most of the support that prevents the tibia from slipping too far forward and rotating too far inward under the femur. Women have a narrower notch than men, therefore, the space for the ACL's movement is more limited. Within this restricted space, the thigh bone can easily pinch the ACL, as the knee bends and extends, especially with the pivoting and cutting motions required in sports like soccer. Pinching of the ACL in the knee joint can lead to rupture of the ligament.
ITG: Are ACL tears or injuries to the ACL more common among female athletes?
MT: When young women and young men compete in the same sport, at the same high level of competition, they have nearly equal twisting and loading forces [laced across their knee joints. However, women have less muscle strength in proportion to bone size than men. Muscles that help hold the knee in place are stronger in men than in women. Therefore, women's knees rely less on the muscles and more on the ACL for stability. Therefore, the ACL often works overtime, making it more prone to injury.
ITG: What is the treatment for ACL injuries?
MT: If your activities will place only low demands on your injured knee, you may not need surgery. You may have good results with nonoperative treatment, which can involve crutches, wearing a knee brace, and participating in physical therapy. If you plan to have an active lifestyle, you probably will need surgery. Through surgical treatment, the doctor can rebuild or reconstruct the ligament to recreate a stable joint that can meet the demands of an active life.
ITG: Is there a way to prevent injuries to the ACL?
MT: Unfortunately, completely protecting your knee against ACL injury is impossible. However, you should strengthen the muscles that support your knee to reduce the risk of injury.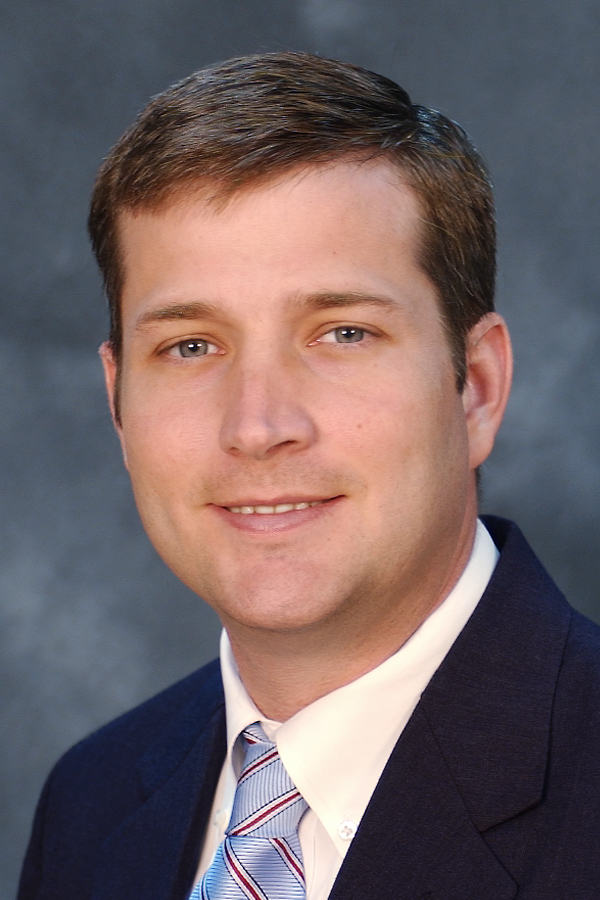 Michael M. Tucker, MD
Age: 39
Hometown: Columbus, Georgia
Education: Graduated from Hardaway High School; graduated summa cum laude from the University of Georgia with an undergraduate degree in biology; earned my medical degree from the Medical College of Georgia and completed my training in orthopaedic surgery at Campbell Clinic in Memphis, Tennessee; sports medicine fellowship at the Hughston Foundation and has an added certificate for sports medicine.
Family: Proud father of two children, Mallory and Jackson
Job title: Board certified in orthopaedic surgery and sports medicine
Hobbies: Spending time with family, playing golf, snow skiing, traveling
Person you most admire: The physicians of the Hughston Clinic who have mentored me during my years of practicing sports medicine.
What is one of the best things about your job at Hughston? I enjoy working with athletes and watching them recover from their injuries and getting back in the game.
---
10 Questions/Columbus Valley/February 2014
Dr. Michael Tucker
Hughston Clinic
Columbus, Georgia
By Beth Welch
Photos courtesy of Hughston Clinic
ACL injuries getting more notice in high school athletes
https://itgnext.com/wp-content/uploads/Normal-ACL.jpg
332
518
In the Game Magazine
https://itgnext.com/wp-content/uploads/ITGNext-logo-Black-and-Cyan-300x186.png
In the Game Magazine
2014-02-04 21:01:37
2014-02-04 21:01:37
ACL injuries getting more notice in high school athletes